First dates can be nerve-racking, to say the least, add "blind date" to a first meeting and the situation intensifies. As a hairstylist, we often have "first blind dates" with many of our clients. From walk-ins to new client referrals - getting to know the person sitting in your chair can be just as rattling as dating. Pair that with a global pandemic and things get interesting. Recently, Sebastian Professional Top Artist Angel Cardona participated in his own "date" through FaceTime as he consulted with a couple meeting up for a first blind date in person.
This scenario not only brings up the changing times due to COVID-19 and the recent restrictions, but it opens the stylist up to new possibilities when it comes to marketing their services. From requesting virtual consultations to engaging with clients who live in another area, this new normal is creating innovative new services.
Keep reading for Angel's top tips for virtual consultations and hear more about his real-life experience with his wonderful clients.
THE SHOOT
Josie Jones and Damon Coe are meeting for the first time and are participating in a blind date photoshoot. Sebastian Professional worked with the amazing photographer, Lindsey McCaffry, to set up the hair prep in advance, and on the day of the shoot, Angel Cordona helped guide the couple with their styles using free Sebastian products for the big day!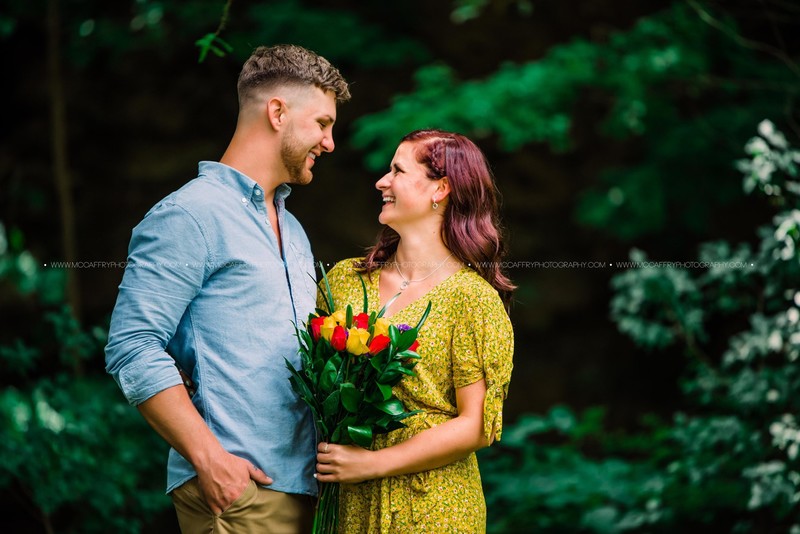 THE PREP WORK
Angel Cardona lives in Orlando, Florida and the couple he consulted with both live in Indiana, so the best option was for them to work together via FaceTime. To start, Angel held a virtual consultation to ask questions about their hair, decide on a style and recommend products – Sebastian Professional Mousse Forte, Re-Shaper Hairspray, Dark Oil, Molding Mud for Josie, and Sebastian Professional Craft Clay for Damon. Before the big day, Angel sent Josie a few video tutorials to practice - how best to apply the products to create loose waves and how to create a side braid. On the day of the shoot, Angel held a video call with the couple (separately to keep it a surprise!) to walk them through styling and help ensure the perfect finish. Both of them did such an amazing job and the pictures came out so well.
THE LOOKS
Josie went with tousled curls and a side braid behind her ear for soft dimension. She prepped the look with Sebastian Professional Mousse Forte for curl control, Dark Oil for smoothing and frizz protection, Re-Shaper Hairspray for stronghold, and applied Molding Mud on set for a sleek wet look given part of the shoot was under a waterfall. Damon used Sebastian Professional Craft Clay for moldable hold allowing him to touch his hair on set without compromising style.
ADVICE FROM ANGEL

Q. Do you have any tips for building rapport with your client virtually?
A. Typically, what I like to do when I am introduced to a new client virtually is first get to know them a little bit and let them get to know me as well before we get into the bulk of why we are having that conversation. A little friendly chit-chat can go a long way.
Q. For new clients, if you haven't worked with their hair before - how do you know which products to suggest?
A. I always prefer to see a client's hair in person before recommending a product, but virtually I ask many of the same questions I would in person to gain the client's perspective. Questions such as, "How does your hair feel to you (dry, damaged, etc.)?" "Does it get tangled easily?" "Do you use heat styling tools often?" are great to start with.
Q. As we create a new normal, how do virtual sessions help stylists in everyday salon situations?
A. A great way to utilize virtual sessions in a salon situation would be for pre-salon consultations. It also helps to minimize the number of people coming and going into the salon, as well as the time spent in the salon. It's easy to FaceTime or Zoom with a client to get a better understanding of the state of their hair and what salon service would be best to recommend to meet their needs. I'll be using this to take the place of some in-salon consultations, especially if it is their first time coming in. Or, if I have to walk a client through any product knowledge or service that we both feel comfortable doing virtually. If a client has a big event that I can't make it to in-person, such as a wedding or photoshoot, I definitely think virtual is a great option.
Q. What is your top product pick for clients at home?
A. I often recommend Sebastian Professional Potion 9. It's a multi-benefit leave-in conditioner and styler that's super easy to use on all hair types. It enhances moisture and manageability, making hair easier to control and style at home.
Q. Any style trends we can look forward to this season?
A. Yes, I'm noticing waves and curls are being styled flatter. When it comes to haircuts, men are opting for tighter crops, pixies are slightly longer, mid-lengths are making a comeback, and longer hair clients are favoring piece-ier ends with tons of texture. For color, long-lasting color applications like balayage are still popular as well as minimal maintenance touch up's such as face frame highlights since the vivid colors are stronger contrast.