The holidays may be over, but there is still a whole season of winter themed weddings to come! The romance of winter brings a special glow to brides and with a lack of humidity you'll be able to create flawless finishes. Caralee Pridemore, Sam Villa Ambassador and Founder of Sweetly Pinned @caraleestyles, specializes in on location hair for the modern bride is showing off her glam waves — a favorite for winter brides.
"Styling hair in the dryer months can be a challenge in terms of achieving shine, but it's the absolute best for hold!" says Pridemore who shares hot tips and a step-by-step.
Winter Glam Waves Tutorial
Hot Tips:
Hair can get a bit dry in the winter, so prepping with a hair mask leading up to the wedding helps ends look clean and adds shine. Favorites are Olaplex No.8 and AIIR Professional Sapphire Hair Mask.
Do not use a mask right before the wedding, hair may become too soft, it needs more grit to hold a style, so use a clear light volume conditioner on the ends only for day of styling.
Hair extensions are a must when wearing hair down, especially if natural hair is curl resistant.
If hair is long and thick and being worn down in waves, consider long layers to achieve maximum volume and texture. It reduces weight and adds fullness to curls.
If adding a veil, create a hidden braid in the crown area to hold the comb, and remember small metal combs are the best.

Glam Waves Step-By-Step:
1. Apply a volume foam to dry hair and blow drying it in with a Sam Villa Light Ionic Professional Hair Dryer to create a long lasting wave.
2. Use a Sam Villa Signature Series Textur® Professional Texturizing Iron on the crown area and sides either horizontally or vertically.
3. Take small sections from the nape and create curls in the same direction all over.
4. Based on the part (a deep side part is nice), take curls away from the face using a Sam Villa Artist Series 2-in-1 Marcel Iron and Wand 1" (in either iron or wand mode – it detaches). Start at the root of the section and curl hair through the ends.
5. Comb through with a wide tooth comb.
6. Use a paddle brush to brush through to create a smooth glamorous wave.
7. Spray everything with a strong hold hairspray to set it.
Shop the look:
Sam Villa Light Ionic Professional Hair Dryer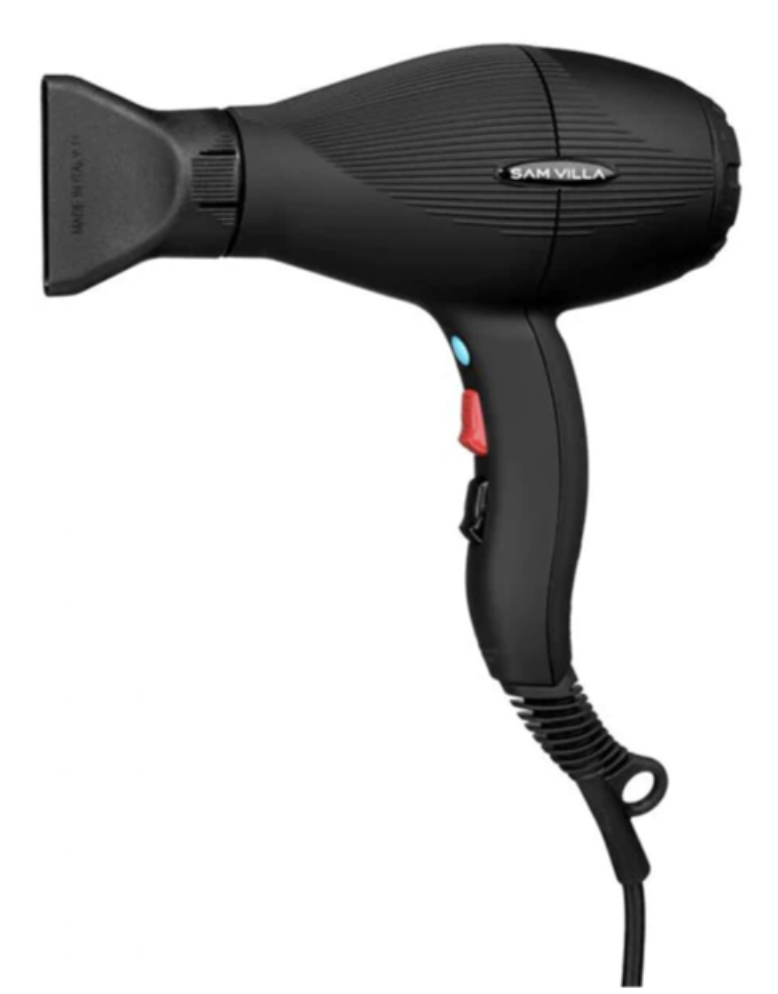 Sam Villa Signature Series Textur® Professional Texturizing Iron

Sam Villa Artist Series 2-in-1 Marcel Iron and Wand 1"