We've all been there, a few weeks after coloring, highlights or repeated heat styling our hair color looks and feels flat. Deep conditioning treatments can only go so far, it's time to call on your stylist. This is where getting a gloss — a professional salon treatment — can greatly improve our finish and improve shine. What to ask for? Wella Professionals Shinefinity Gloss — for shine you can feel.
Below we're answering some of your most common questions about glosses and why you should ask for a Shinefinity gloss in the salon.
What Is a Shinefinity Gloss?
For the beauty aficionados — a gloss is a professional-only treatment that is performed by a stylist in the salon. This can either be done at the chair or shampoo bowl and consists of applying a demi-permanent hair color to specific areas or globally to improve your shade and shine. A Shinefinity gloss does not lift hair color and is made up of a clean, zero damage formula to offer high shine results and low-maintenance upkeep.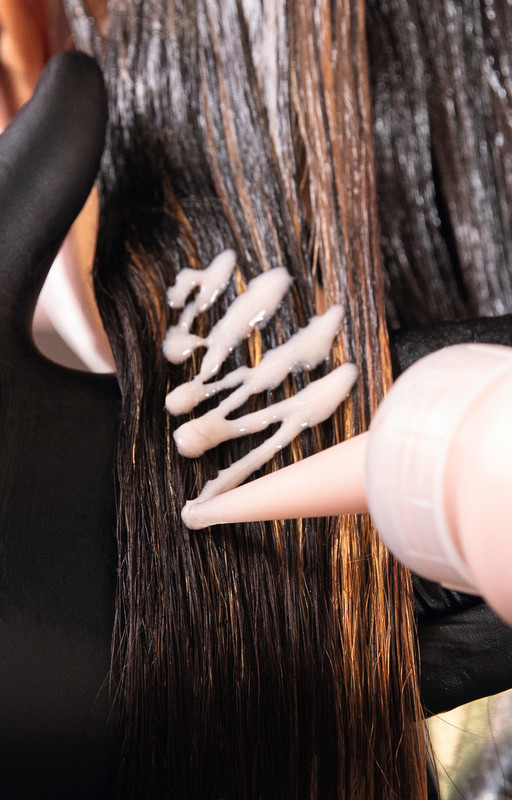 Who Is This Service Ideal For?
With the ability to add shine, tone, and dimension, refresh or correct color, a Shinefinity gloss can be used on various hair types and colors. Whether you normally book for a root touch up or tint, balayage or highlights or want to add shine to your natural color, ask your stylist about adding a Shinefinity gloss to your next appointment!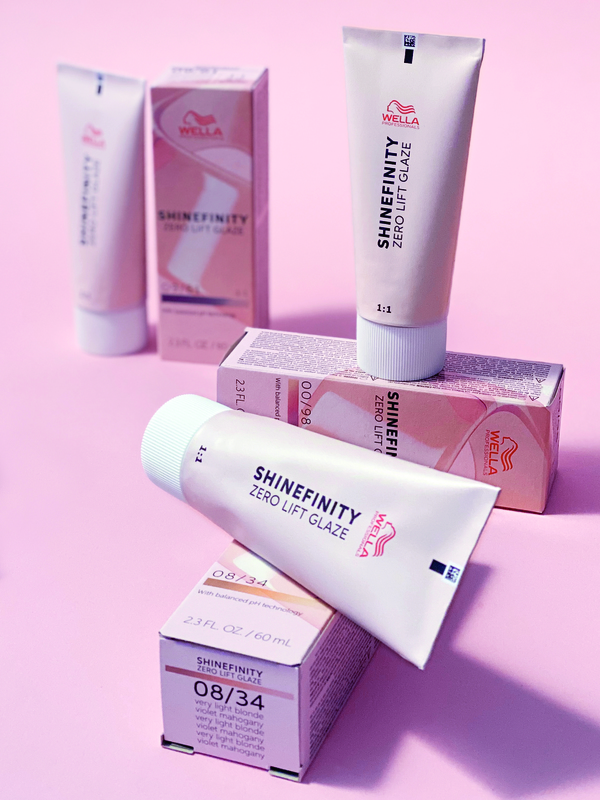 What Is Upkeep Like?
A Shinefinity gloss lasts up to 6 weeks, leaving you with incredible tone and shine. Due to the unique formula, Shinefinity adds unbeatable shine without damaging the hair — making it ideal for blonding, overly sensitized or porous hair. Just like any other service, proper home care habits for color-treated hair can help elongate the impact of a Shinefinity gloss and help improve the look and feel of the hair.
Pair Shinefinity With:
Wella Professionals ColorMotion+ Shampoo, Conditioner, and Structure+ Mask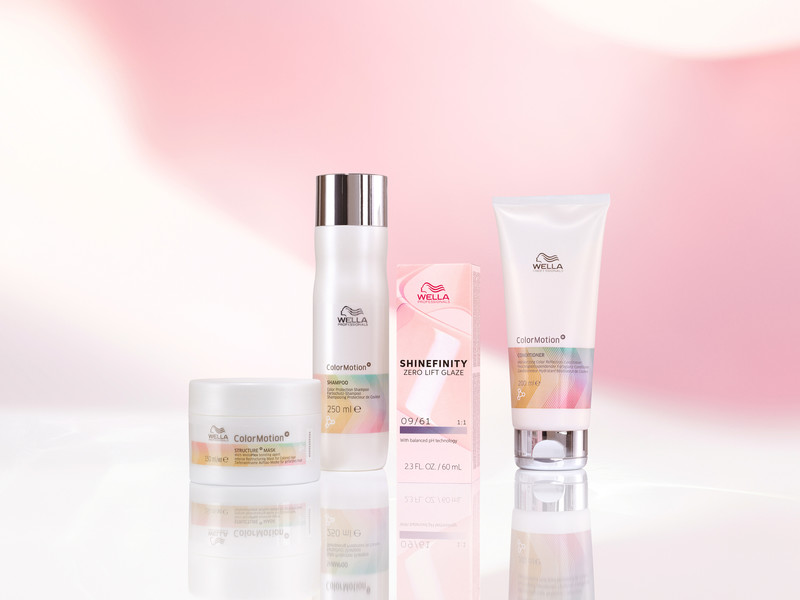 Wella Professionals ColorMotion+ Shampoo ($25.00), Wella Professionals ColorMotion+ Conditioner ($25.00), and Wella Professionals Structure+ Mask ($25.00).
A home care routine designed to elongate color and strengthen hair, ColorMotion+ offers up to 8 weeks of color protection and contains WellaPlex bonding agent for stronger hair and vibrant shine.