Skipping wash day isn't just about saving time. Extending the time between shampoos can cut down on split ends, extend the longevity of your hair color and help combat dry hair and frizz. Sounds heavenly, right? If you're used to washing your hair daily or every other day, you might need to start hair training to extend the days between washes.
What Is Hair Training?
Hair or scalp training is the process of extending the time between washes. The thought is that this trains your scalp to need fewer wash days over time. It is a practice we've seen in skincare that dives into the fact that washing your face can strip it of natural oils. This, in turn, causes the sebaceous glands to work hard to replace this natural barrier. Meaning more washing can lead to more oil production. The same rings true when it comes to your hair. Shampooing can strip the scalp of natural oils, which sends a response to your system to replace them. Therefore, by shampooing less you are "training" your scalp to produce less oil, allowing you to go longer between wash days.
How To Train Your Scalp:
It sounds easy – shampoo less, and you won't need to shampoo as often. But this tricky cycle can take some getting used to and might look different for everyone. For example, if you have dandruff going too long between washes can be detrimental to your scalp. However, if you have highly textured hair, it can be better for both hair and scalp to go longer in between. The bottom line is to listen to your body and plan accordingly, considering factors such as the natural texture, type, and density of your hair or if you have any scalp issues like dandruff, irritation, or sensitive skin.
1. Take a deeper look.
What you cleanse your hair with is as important as how often. For this reason, you should peek at the ingredients in your formula. To start, pick a clean shampoo free of sulfates and silicones.
Made of up to 99% natural origin ingredients and formulas free of silicones, sulfates, and animal-derived ingredients, it's an ideal choice for the ingredient-conscious client and anyone taking a deeper look at their scalp care. Aloe vera, olive essence, and vitamin E are the hero ingredients chosen to leave hair feeling silky smooth and cut down on breakage and frizz.
Wella Professionals Elements Renewing Shampoo ($25) & Wella Professionals Elements Conditioner ($25)
2. Consider a pre-shampoo treatment.
When you have excess product buildup, this can impede scalp function and cause hair to appear oily quickly. If your hair is naturally on the oilier side or needs a detox, a pre-shampoo treatment can help create a healthy scalp routine.
Kaolin clay removes excess sebum while balancing the scalp and delivering a renewing purified feel. Apply to a dry scalp section by section for at least 5 minutes before showering. Massage, then rinse well and follow with the Elements Renewing range.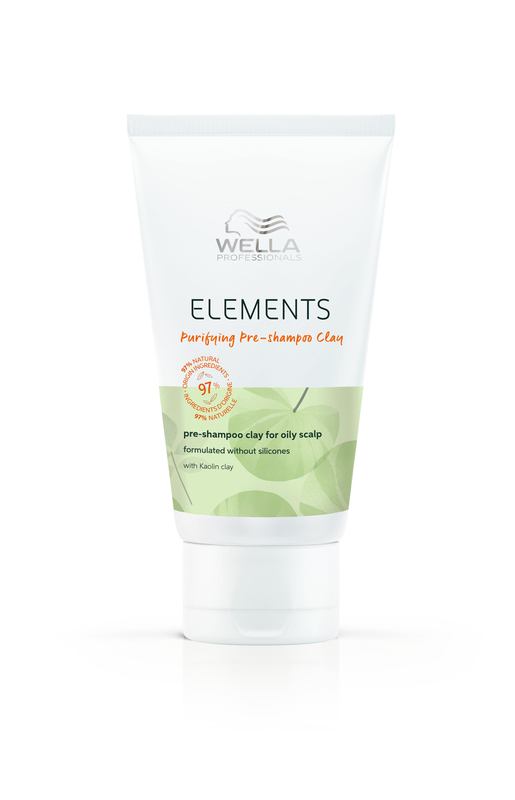 Wella Professionals Elements Purifying Pre-Shampoo Clay ($20)
3. Increase moisture.
Extending the time between shampoos can cause dryness. For this reason, add a mask every few washes or a leave-in treatment after each wash to ensure the hair is properly hydrated.
Free of silicones and formulated to increase smoothness and shine, this mask is ideal for all hair types to cut down on frizz and protect against breakage.
Wella Professionals Elements Renewing Mask ($25) Elements Renewing Leave-In Spray ($25)
4. Add oil between washes.
While this may seem counterproductive, adding oil to your mid-lengths and ends between washes is a great way to add moisture. When training, oils are better for your style than applying styling treatments directly to the scalp. Applying oil daily can improve hair texture, cut down on frizz, and even provide a luxurious experience.
Wella Professionals Oil Reflections Luminous Reflective Oil is a lighter formula ideal for fine to normal hair. While Oil Reflections Luminous Smoothing Oil can be used on all hair types to provide nourishment and a glossy finish.
Wella Professionals Oil Reflections Luminous Reflective Oil ($45.30) & Oil Reflections Luminous Smoothing Oil ($45.30)
5. Reset your hair
Reach for a style extender. Dry shampoo can be a quick and easy solution to extend the time between washes. Apply dry shampoo on dry hair from day one to the day you wash to absorb oil and refresh your style.
In addition to absorbing excess oil, this formula adds lift and a matte finish for a textured feel.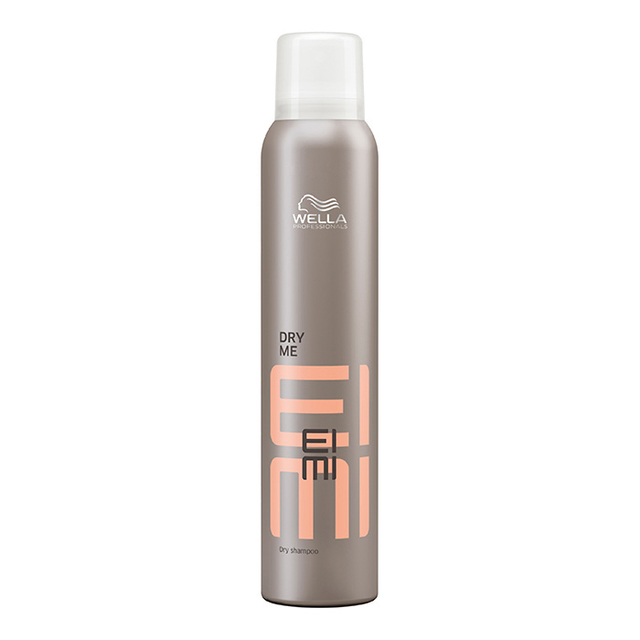 Wella Professionals EIMI Dry Me Dry Shampoo ($22.10)