From highlights to global color — no matter what color service you're providing, toning a.k.a. glazing should always be part of the process. Using a glaze commonly referred to as a toner or gloss consists of a semi- or demi-permanent hair dye that coats the cuticle to cancel unwanted tones or add depth. Glazes are common practice in the salon, however, a lesser-known service that can be just as important is pre-toning.
The Process of Pre-Toning
Pre-toning is a service that is done before a final toner or glaze is applied. It is a great idea to think about pre-toning after lightening or before coloring to ensure the finished shade is the exact tone you're after. In a sense, a pre-tone treatment is similar to applying a primer to your skin before applying makeup. If your skin has excess red, you can apply a green primer prior to applying your foundation to ensure a neutral finish. The same concept applies to hair. You can either pre-tone hair with a glaze formulated of Wella Professionals Koleston Perfect + Welloxon Perfect Creme Developer 1.9% + Wella Professionals Color Post Treatment or use the new Wella Professionals Color Fresh Masks and Wella Professionals Shinefinity for a quick, easy and conditioning glaze, or Invigo Blonde Recharge Color Refreshing Shampoo, Cool Blonde.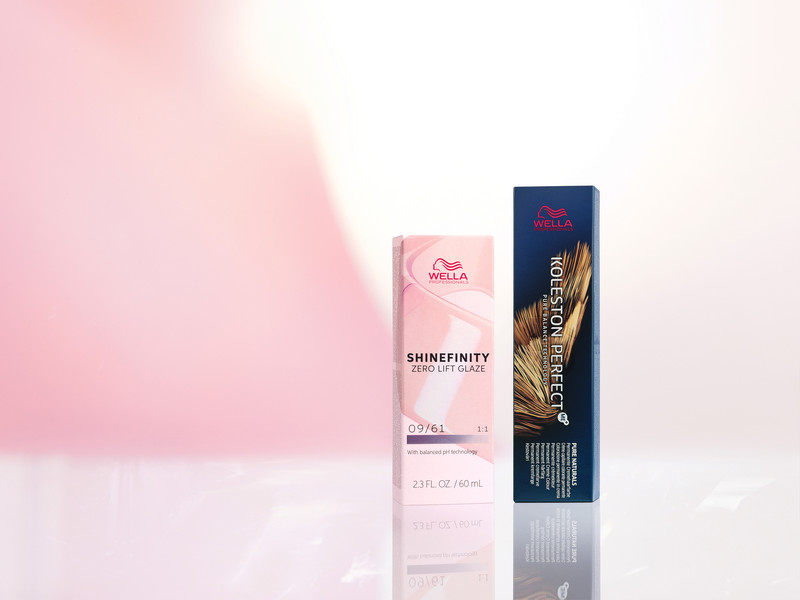 Use Pre-Toning To Neutralize
Whether blonde or brunette, whenever stylists lift their client's base shade they can easily run into unwanted yellowing or brassiness. Once hair is lifted to the correct level there could be natural underlying pigments that create these unwanted tones. While you can add a single glaze over your lifted shade, you can achieve better results by first pre-toning with a purple or blue base and then applying your desired glaze next. By first neutralizing with purple or blue, you'll be left with a more neutral base to start with.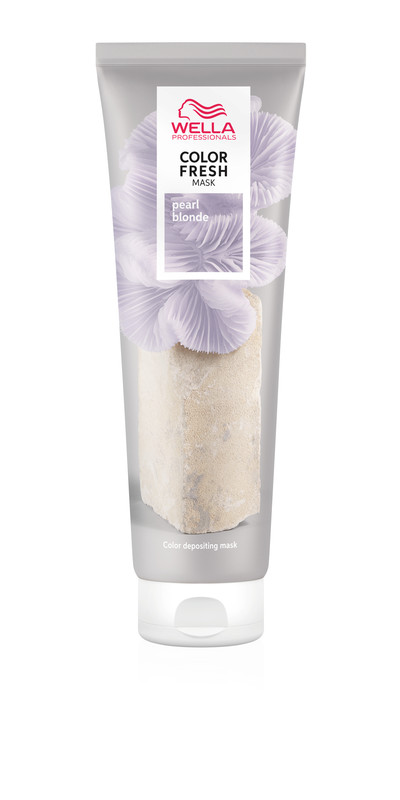 A Must-Have With Bold Color
Bold, vibrant or pastel finishes created with Wella Professionals Color Fresh Masks require exacting tones to get the right look. If your base shade is slightly too warm or cool it will easily throw off the entire shade. Once hair is pre-lightened, be sure to apply a pre-toner before finishing with your desired shade to get true color results. For example, if you lightened your client to a bright blonde and want to create a rose pink finish, pre-tone with a purple hue first to ensure the yellow doesn't warm your pink shade and make it appear muddy.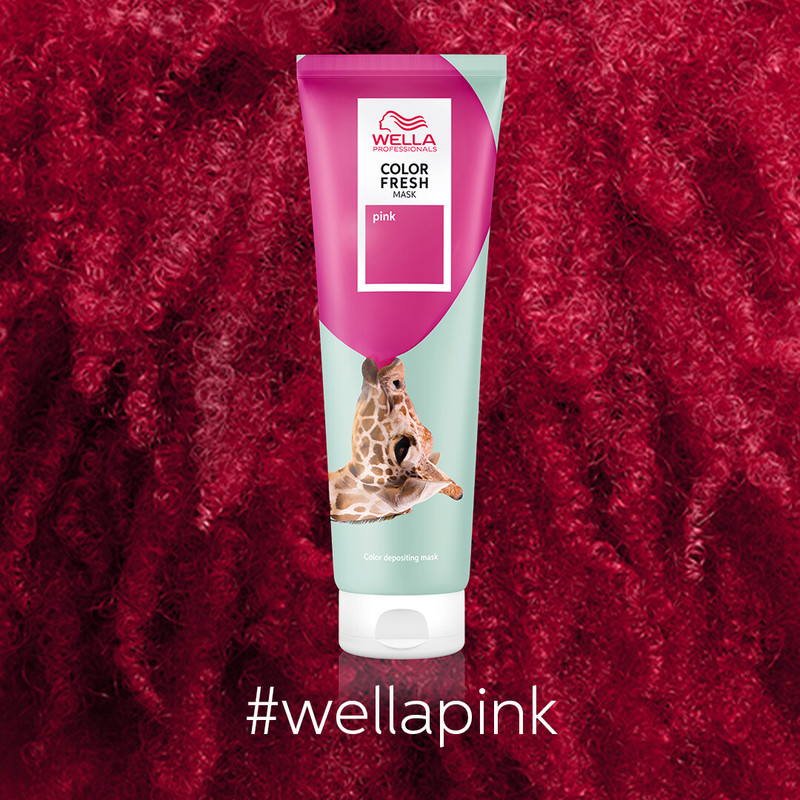 When You Want a Cool Finish That Isn't Too Ashy
Ashy has been a buzzword around the salon for years, however, when a client's hair turns out too ashy it can actually appear green instead of the cool, neutral palette you were after. When creating neutral brunettes, ice blondes or platinum beige colors, pre-toning can be a crucial step to avoid an overly ashy finish. By pre-toning with a green or blue undertone, you'll be able to cancel out orange and red before depositing an icy, platinum formula to finish.
It can be a challenge to get used to the pre-toning process, but if you think of it similar to the way you would layer hair products instead of cocktailing them, you'll begin to see why this technique is much easier and really pays off in the end.
Tips to Retain Color Vibrancy
Believe it or not, water can have harsh effects on your hair each time you wash, especially if you live in an area with hard water. This is exactly why choosing a quality home care range is key.
Product picks:
For grey coverage clients:
The number one way to retain vibrancy for grey coverage clients is to switch them to the Wella Professionals Invigo Brilliance range – Invigo Color Brilliance Shampoo, Vibrant Color Conditioner and Vibrant Color Mask. Formulated with Color-Brilliance-Blend™, the ingredients provide powerful protection from color fade by controlling the oxidation process post-coloration.

For normal, dry or frizz-prone hair:
For clients that normally color their hair or are looking for a way to rejuvenate their texture, Wella Elements has an ideal lineup of products to renew strands. Formulated with Aloe Vera and Vitamin E, clients should start with Wella Professionals Elements Renewing Shampoo and Conditioner for a luxurious cleanse that improves manageability while adding moisture and shine. When extra TLC is needed, add in Wella Professionals Elements Renewing Mask for intense conditioning and to cut down on frizz and breakage. After cleansing, clients should utilize Wella Professionals Elements Leave-In Spray – not only is it detangling, this spray is de-stressing as well and will protect against daily wear and tear from combing and heat styling.
For blondes looking to refresh their shade:
To avoid brassiness and maintain tone between appointments clients should utilize the Invigo Blonde Recharge range. With normal use of Wella Professionals Invigo Brilliance Blonde Recharge Shampoo and Conditioner, Cool Blonde blondes will be able to maintain multidimensional tones while effortlessly conditioning strands for a vibrant finish.
To maintain all shades:
Wella Professionals Color Fresh Masks are available in a wide range of options for blondes, brunettes, red heads, and vivid colors looking to maintain their shade at home. Stylists should recommend masks to maintain client's current tones or suggest a fun shade to test out this season. Formulated with no animal-derived ingredients and free-from silicones, this conditioning formula is easy to apply and will leave hair feeling smooth and shiny.