Do you remember the first time you tried dry shampoo? Instantly falling in love with the ability to perk up your style, refresh strands and simplify morning routines. Certain products come and go each season but dry shampoo is a year-round must-have for every hair type, texture and shade. And, while no one predicted it then, it has easily become a mainstay staple in beauty cabinets, purses and gym bags around the world. Greatly evolving since its conception, read on to discover why you need dry shampoo, now more than ever.
Slightly different than seasons past, this year salon appointments have been stretched, mornings are even more rushed and #WFH has placed a whole new meaning on "getting ready" for work. As we embrace a new normal, dry shampoo can help extend the life of your style and the time between your next salon appointment, especially when it comes to hair color.
Dry Shampoo & Hair Color
Whether Permanent, Demi or Semi, hair color will eventually start to fade over time. This is caused by various factors from sun exposure and environmental damage to simply washing your hair. Each time you wash, small amounts of color can rinse out little by little, which can cause color to appear dull. The best way to revive hair color is by asking your stylist for a Shades EQ gloss. The second best option is to skip a few shampoos when possible and refresh your style with dry shampoo instead.
Which Shampoo To Use & When
As the temps begin to drop, Ash Browns and cool, Level 10 Blondes are everywhere. What does this have to do with picking a dry shampoo? Picking the perfect dry shampoo for your style comes down to a few different factors - your needs and your hair color.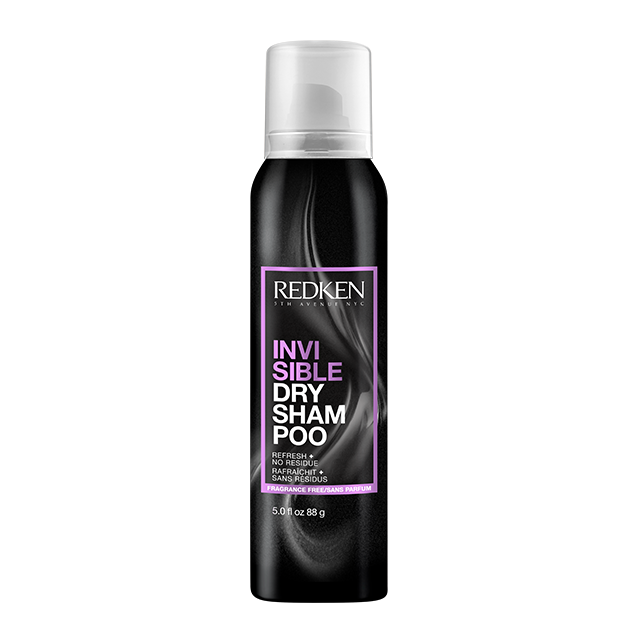 Great for all hair types and colors, Invisible Dry Shampoo works exceptionally well on deeper hair colors, like the new Ash Brown Shades EQ. From absorbing excess oil to eliminating the risk of product residue, Redken Invisible Dry Shampoo easily refreshes second-day hair for a clean feel.
Formulated for maximum absorption and use on all hair types, this option also works exceptionally well on lighter shades. If your stylist utilizes the new Level 10 Shades EQ in the salon, this is the perfect at-home pair. If you're extending your style past the 2-day mark, this product can leave you with a refreshed feel with the utmost amount of oil control.