After what felt like endless heat waves this summer, temperatures have significantly dropped outside and heaters are kicking on for the first time in months. While sweaters, festive coffee and cozy slippers are welcomed effects of the change in weather, dry, dull, and static hair is often another result of this time of year. Is your routine ready to combat winter hair woes?
Cool Down When You Can
It can be second nature to turn the heat up when you feel a chill. However, the extra heat from cranking the thermostat, hot showers, and hot tools can leave your strands seriously stressed. The trick to better hair is to cut down on a few (if not all) of these vices. By adding an extra layer to your outfit, opting for warm instead of "scalding" in the shower, and air-drying whenever possible, you can easily turn back the negative outcome winter has on your hair.
If you must use hot tools, consider blow-drying or using a hot tool, but not both. Additionally, add a heat protectant to strands prior to styling and utilize dry shampoo to extend your look while cutting down on the number of times you need to heat style your hair in a week.
Make The Most of Moisture
Although most see the winter as a "cold" time of year, the fact is that it is also "dry". If you've noticed that your hands are in need of moisture throughout the day, chances are your hair is too. Similar to the way you switch out skincare or makeup from summer to winter, your hair care routine should be the same. Include highly nourishing cleansers, conditioners and masks throughout winter to lock in moisture.
Top picks: Wella Professionals Invigo Nutri-Enrich Deep Nourishing Shampoo, Conditioner and Mask
Utilize Heat Protectants
It is second nature for stylists to add products to the hair before styling. However, this isn't always the case for clients at home. Whether in a rush or not sure what to use, clients can often neglect to add a heat protectant before styling. While it's a great idea to layer products to create a perfect finish, try suggesting one or two products that clients will feel comfortable and confident using at home.
Top pick: Wella Professionals EIMI Smooth Thermal Image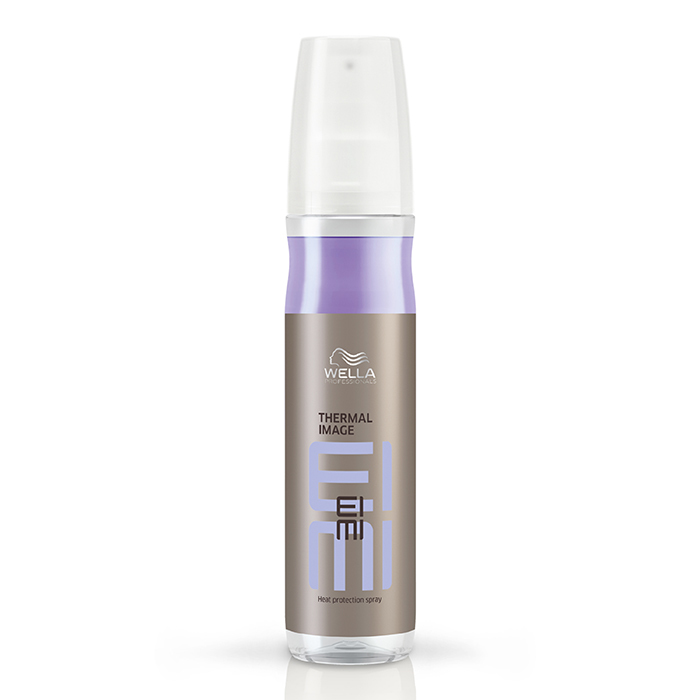 Cover Up Before Going Outside
The addition of hats and scarves to winter wardrobes are a given. While this does help cut down on the effects of winter weather, adding a styler to the mix is also a must-have. Wella Professionals Invigo Nutri-Enrich Nourishing Antistatic Spray is easily a top pick for its ability to continue to nourish while cutting down on the effects static has on dry hair.