Depending on where you are in the world, there has either been a surge or decline in temps. Whether you're in the shining sun, billowing snow, or just plain cold, it's time to surrender to your hair's needs. If you are experiencing bad hair days, it's probably because you're not giving it the TLC its craving. If your hair is feeling brittle, it needs some hydration, and if your hair is looking dull, you're probably due for a gloss. While you're trying to figure out why your hair is not looking or feeling it's best, here are some styles to make the days in between, good hair days.
Low & Sleek Bun
A low and sleek bun will never go out of style. It is the perfect mix of elegant and cool and is far from difficult to achieve. Create a part that best fits your face, and brush your hair back using your favorite holding product. Secure your ponytail at the nape of your neck, and use a styling cream down the length of your ponytail to make your strands silky. If you have short hair, add clip-in extensions for volume. If you have mid-length to long hair, separate your hair in two, roll each section up toward the top of your head, and secure them with bobby pins.
Half-Up Bun
For days when your hair just won't behave, create a "HUN" or a half-up bun. Grab the hair starting from the ends of your eyebrows towards the crown of your head for the illusion of fullness and volume. For a messy texture, add StyleLink Air Dry Wild BOHO Texturizing Air-Dry Cream. This cream adds texture and enhances your natural shape for a low-maintenance, simple look with the right amount of hold to produce natural wind-in-my-hair movement. Use your fingers to tousle and loosen your strands and you are good to go.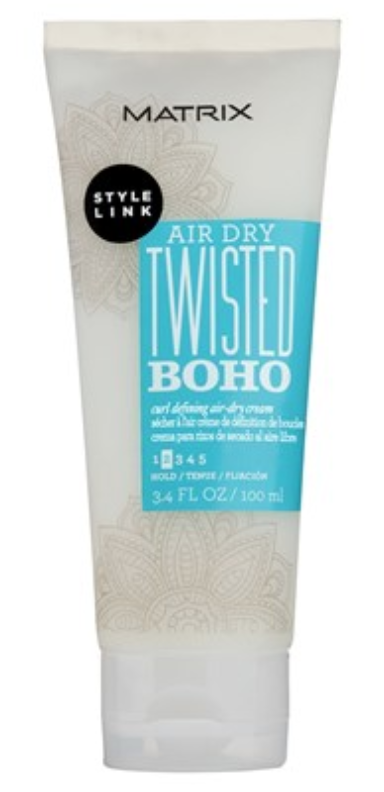 Top Knot
When it gets really bad, don't fear, the top knot is here! Rocking a super high smooth top knot is a chic way to protect your ends from harsh weather while looking chic at the same time. To get the hold you're looking for, make sure you are using a hairspray after you prep your mane and right before you pull it back into the slick ponytail. For an undone look, create the perfect base for your texture by using StyleLink Mineral Airy Builder Dry Texture Foam on freshly washed hair. Let your hair air dry about 50%, and finger detangle your hair upward before piling it high on your head. This will add texture to your tresses for major messy definition.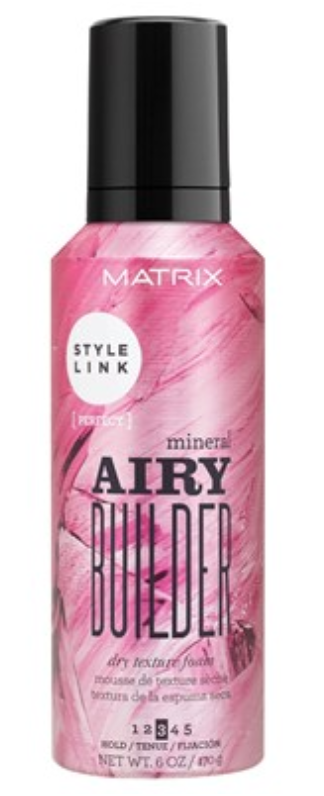 Add A Dutch Braid Or Two
A braid or two can take you from drab to fab in a matter of minutes. It's safe to say it's one style that isn't going anywhere anytime soon. Braids upgrade our go-to hairstyles and amplify our unique style. When your feeling the bad hair day blues create one large Dutch braid down the back of your head and adorn it with a statement piece to bring more interest to the 'do. For when you just don't feel like washing your hair, rid it of extra oils using StyleLink Mineral Play Back Dry Shampoo, and braid it back in two braids. Double-Dutch braids are a hairstyle every woman should have in her arsenal of looks.

---
4 Peinados para Llevar A Través de Invierno
Dependiendo donde estas en el mundo, ha habido un aumento o una disminución en la temperatura. Ya sea si estás en el sol radiante, nieve o justo frío, es tiempo de renunciar las necesidades del cabello. Si estás sufriendo días de mal cabello, probablemente es porque no lo estás dando el amor y cuidado que desea. Si su cabello se siente frágil, necesita hidratación y si su cabello no brilla, probablemente necesita una glosa con su estilista. A la hora de intentar identificar por qué su cabello no tenga su mejor aspecto ni se siente el mejor, aquí hay unos estilos para hacer los días entre, buenos días de cabello.
Un Moño Bajo y Elegante
Un moño bajo y elegante nunca estará fuera de estilo. Es la mezcla perfecta de elegancia y padre y está lejos de difícil de alcanzar. Crear una parte que es adecúa a su cara y cepilla el cabello hacia atrás utilizando su producto favorito de fijación. Fijar su coleta en la nuca del cuello y utiliza una crema de estilización hacia abajo la longitud de su coleta y hacer sus mechones sedosos. Si tienes cabello corto, añade extensiones que se enganchan para volumen. Si tienes cabello de longitud medio a largo, separar el cabello en dos, enrollar cada sección hacia arriba a través de la parte superior de la cabeza y fijar con pasadores.
Un Moño Medio Arriba
Para días cuando su cabello no quiere comportarse, crea un "MMA" o un moño medio arriba. Sostener el cabello empezando de las puntas de las cejas hacia la coronilla de la cabeza para la ilusión de plenitud y volumen. Para una textura desordenada, añade StyleLink Air Dry Twisted BOHO Crema para Rizos de Secado al Aire Libre. Esta crema añade textura y aumenta su forma natural para una mirada simple y de poco mantenimiento con la cantidad correcta de fijación para producir movimiento "viento-en-mi-cabello" natural. Utiliza los dedos para despeinar y aflojar sus mechones y estás lista para ir.
Un Moño Alto
¡Cuando está muy mal, no te preocupes, el moño alto está aquí! Lucir un moño muy alto y liso es una manera elegante de proteger las puntas de las condiciones climáticas mientras que tengas un aspecto elegante a la misma vez. Para conseguir la fijación que buscas, asegúrese de que estás usando una laca después de que hayan preparado el pelo y justo antes de peinarlo atrás en una coleta lisa. Para una mirada desecha, usar StyleLink Mineral Airy Builder Espuma Seca en cabello recién lavado para crear la base perfecta para su textura. Permita su cabello secar cerca de 50% y desenredar su cabello con los dedos hacia arriba antes de amontonándolo muy alto sobre la cabeza. Esto va a añadir textura a sus mechones para una mayor definición despeinada.
Añade Una o Dos Trenzas Holandesas
Una trenza a dos puede llevarte de aburrida a fabulosa en unos pocos minutos. Puede afirmar con seguridad que es un estilo que no va a desaparecer pronto. Trenzas aumentan nuestros peinados favoritos y amplían nuestro estilo único. Cuando estás sintiendo el mal día de pelo crea una trenza holandesa y grande hacia abajo la parte atrás de la cabeza y adornarlo con una pieza ideal para traer más atención a su peinado. Para cuando no quieres lavar el cabello, deshacerse de los aceites extras por usar StyleLink Mineral Play Back Champú Seco y trenzarlo hacia atrás en dos trenzas. Trenzas Doble Holandeses son un estilo que cada mujer debería tener en su arsenal de miradas.
Read more from Estilo y Forma on our blog and follow us on Facebook and Bangstyle for more helpful tips and tricks!