This dynamic duo are a force to be reckoned with. In the latest collection released by this dream team, Matthew Tyldesley and Isidro Valencia created a masterpiece of fine art and structure. With inspiring hair forms, colored extensions, breathtaking paint splatters and the perfectly moody lighting this collection of color and expression came together beautifully.
---
Louisville, Kentucky offers so much inspiration and artistry. There is never a shortage of talent to work with here only a shortage of time.

I have wanted to work with new Louisville fashion photographer, Hunter Zieske for a while, but as schedules would have it ours never connected. That was until we set the date last minute prior to leaving for NYFW. Of course at the same time Bangstyle contacted me regarding a piece about working with creative partner and make up artist, Isidro Valencia, so I knew this was fate stepping in. We had not booked a model. We had reached out to several but did not hear back until four of them finally returned our messages. So we decided to create these four looks after several hours in the studio.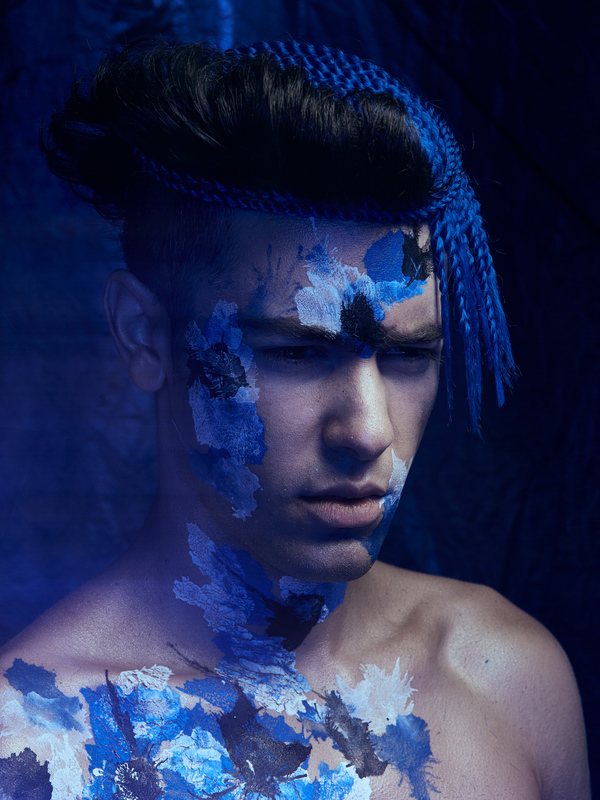 "I'm obsessed with color & I wanted to create a different texture. Then I did a blowmotion technique; something different, interesting and unique. We had great chemistry, which makes our work easier." -Isidro Valencia, Makeup

"I'm always ready to try anything. I find inspiration from everything. I love the opportunity to work with a team. There is synergy and rapport. Everyone has to pull his or her own weight. Good attitude, patience and a willingness to try new things are the key for success within this industry. The models are the real stars. Working with hair makes me happy, it's my motivation and what drives me. I always have an arsenal of hair pieces, products and wigs on set so their is always something to create." -Matthew Tyldesley, Hair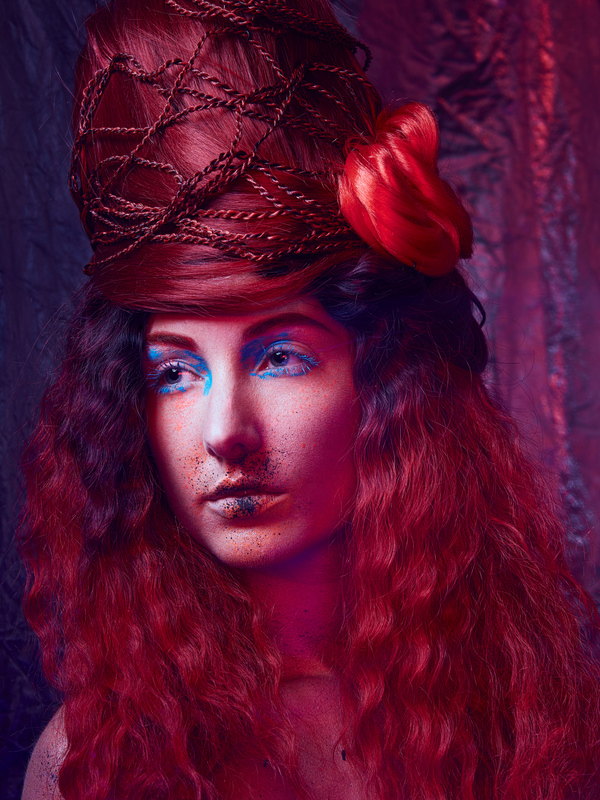 "This shoot started as a simple collaboration; the only expectation was to have fun creating a cool image. After I saw what Matthew and Isidro were doing for the hair and makeup, I had to change up my lighting to better reflect a mood. I played around with longer exposures—capturing 2 seconds of light in a single frame. The models had to be precise in their movements to make a good image—stay too long in one spot, and it will "muddy" up the photo. The elements all worked so well together, it'd be hard to create bad imagery with this team." -Hunter Zieske, Photographer
"I've worked with Matt and Isidro in the past on others projects and they knocked them all out of the park! They are definitely my favorite duo to work with. This was an exciting first time working with the other models and photographers, everyone had so much fun with these looks!" -Alexis Page Underwood, Model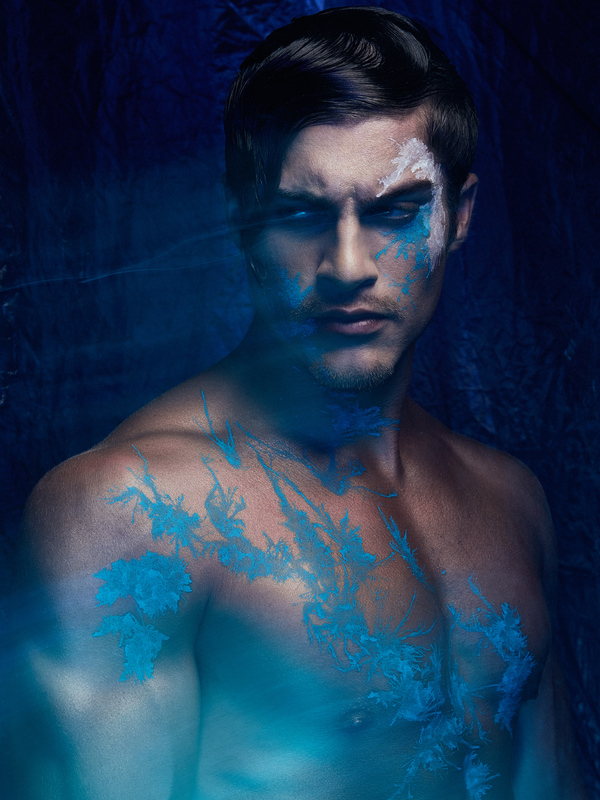 "Yass... so this shoot was awesome sauce! Everyone from the talent to the cast team members had there professionalism was on point. Before we knew it the team had us transformed and we were producing stunning images thanks to Hunter's expertise with Lightning." -Chris Diaz, Model
"I had an amazing time shooting this with you guys! It was my first experience with #hairbymatt and you did not disappoint! Layers of red hair plus paint splattered as makeup was the perfect way to spend my day. It was dark, edgy, creative, and inspiring. Thanks for having me and I'd be glad to do it all over again!" -Kristen Kirsch, Model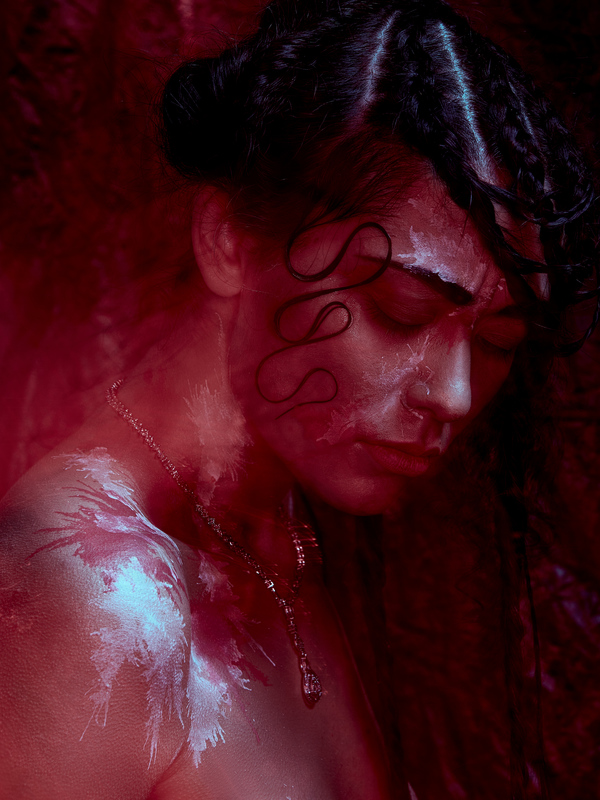 "Working with such talented people with different and creative ideas is always so exciting!! This shoot was so much fun, there was a great atmosphere and the outcome was amazing!!" -Max Odell Whelan, Model
Stay tuned for even more inspiration from Matthew Tyldesley and Isidro Valencia!
---
Photography | Hunter Zieske www.hunterzieske.com @hunterzieske
Make up | isidro Valencia www.isidrovalencia.com @valencia0612
Hair | Matthew Tyldesley www.matthewtyldesley.com @hairbymatt
Models | Alexis Page Underwood @alexisunderwood
Chris Diax @chrisryandiaz
Kristen Kirsch @kkirsch11
Max Odell Whelan @maxwellwhelan