Amanda Epstein, Bangstyle artist and Matrix Educator created this modernized basket weave using the STITCH and a Textr Iron, see her wonderful step-by-step to create this look, or be inspired to create your own unique style with the STITCH!
Start off by sectioning out the top Mohawk area - Stopping at the base of the crown and then section away the remainder of the hair.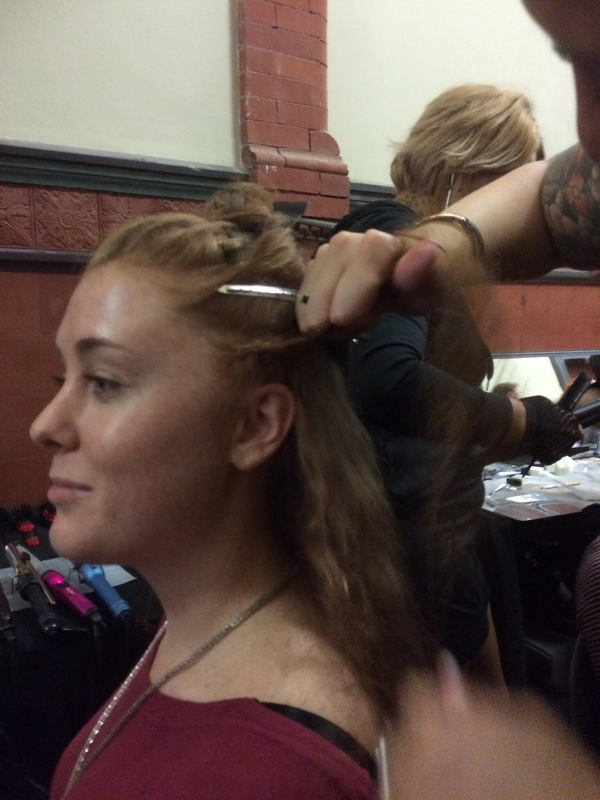 After finishing texturizing - Start on one side and use the STITCH by Daniel Roldan to start off with small sections and create a basket weave across the top.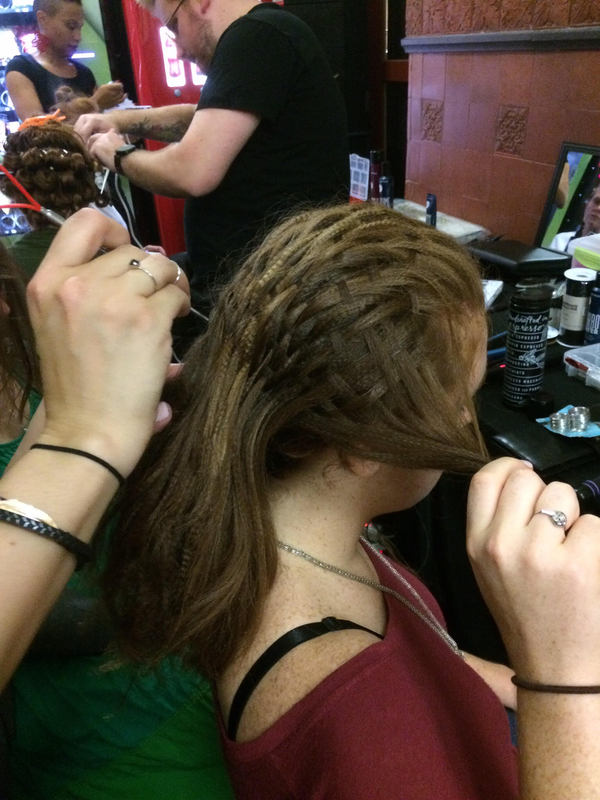 To create the basket weave: Comb mohawk parting from hairline to the back (almost like you're creating a ponytail, leave a diagonal section out on one side ( I chose the left ) this section is what you'll use as your weaving hair.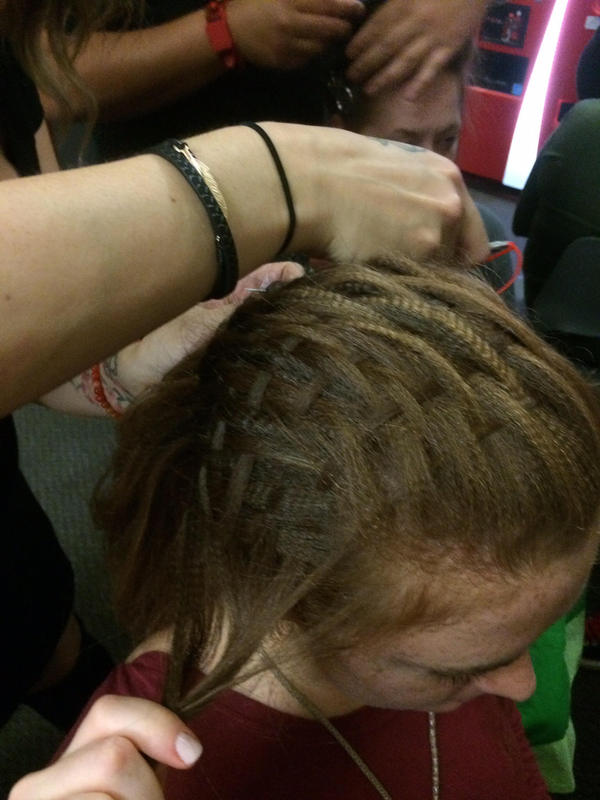 Leave out a side section on each side where you will be braiding later on.
Pull each (weaving hair) section through the loop of the STITCH, then use STITCH like a needle and begin to basket weave one direction, and then pull the hair back through in the other direction. (For Example - if you started your first weave over-under-over, the next weave is under-over-under and so on.
Once you are finished with the basket weave, I used the sections I previously left out and corn rowed them on each side. Spitting the section into 2 braids. The top braid used the hair left over from the basket weave.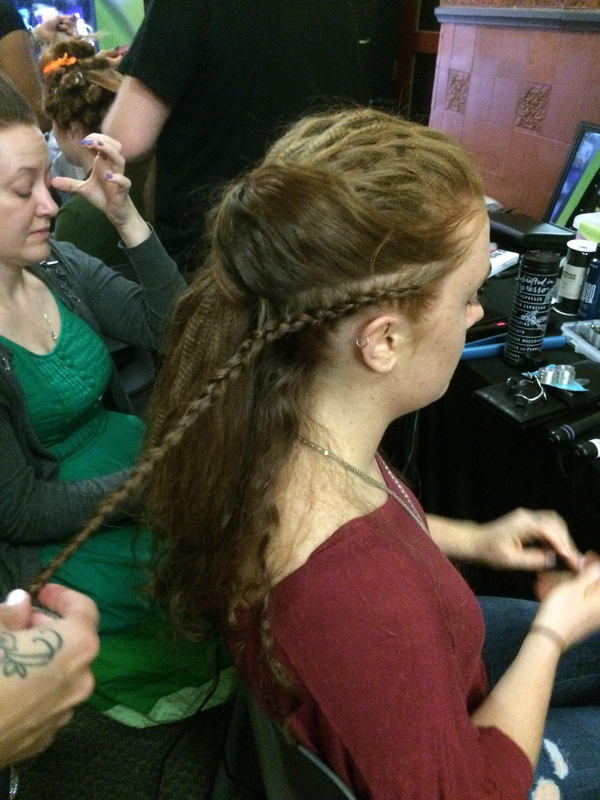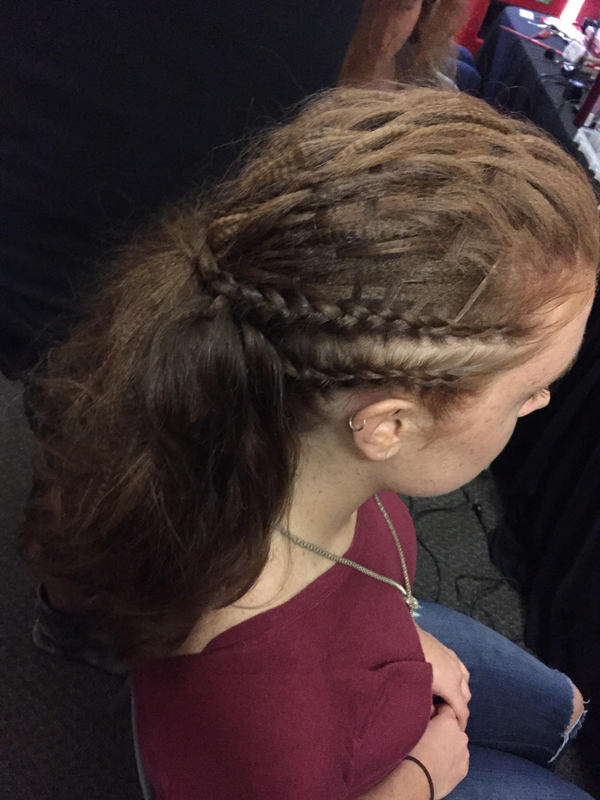 Lock the hair in the back of the crown however you see fit for your models hair length, be creative!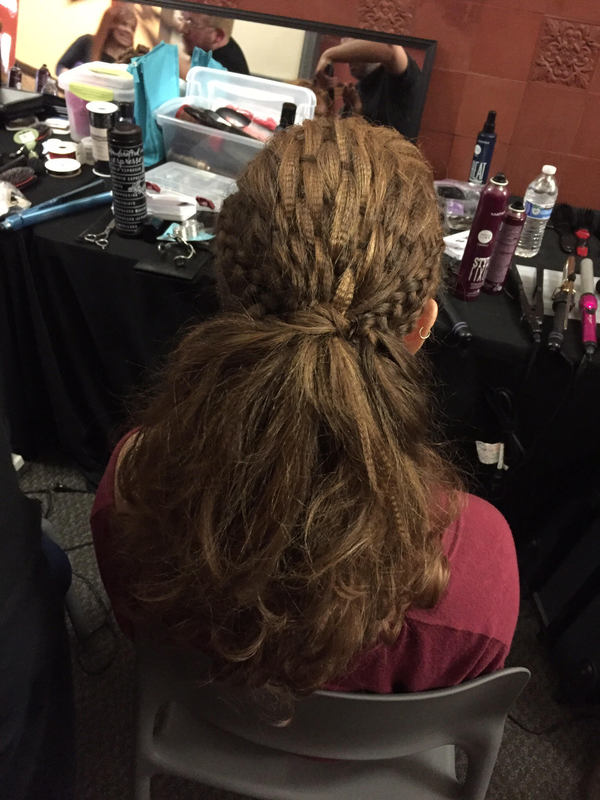 I then curled and teased and made the back of the hair really big! You can also use the remaining hair to mold it into a gorgeous up do as well!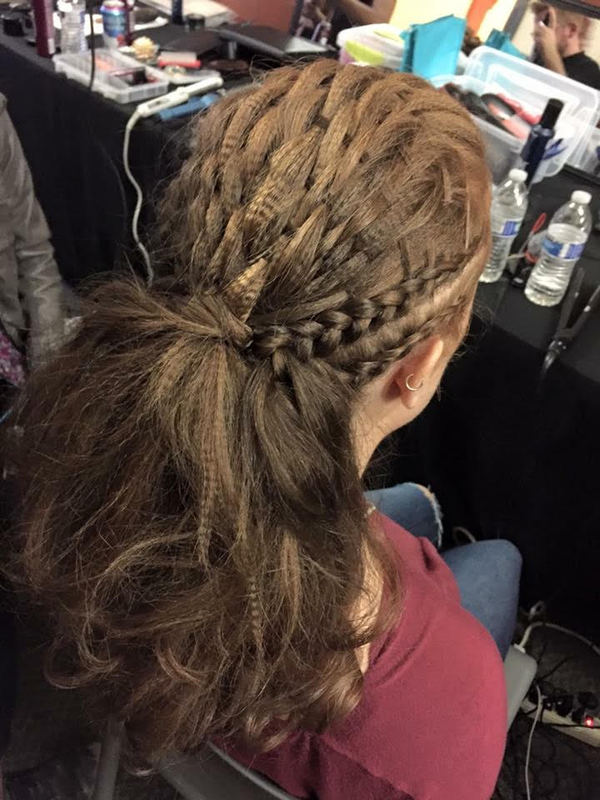 With the STITCH there are endless options for something unique and beautiful!
Be sure to stalk Amanda Epstein & Daniel Roldan on Bangstyle and tag photos on Instagram with #GetStitched & #StitchByDanielRoldan for a chance to be featured!