This month, we're excited to shine the spotlight on our featured salon, Stylists at North in Alexandria, Virginia! We interviewed salon owner Luis Miguel Bujia for the inside scoop on this charming COLOR.ME salon.
---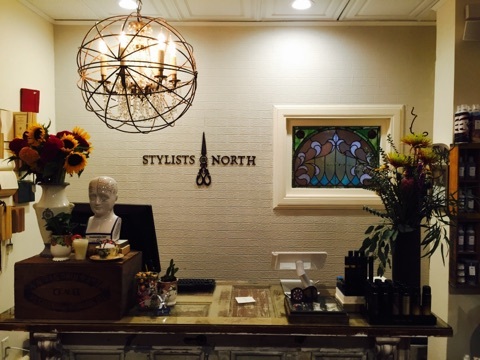 Tell us about yourself.
I was born in Washington, D.C. and grew up in the suburbs. I am continuously inspired by my parents, who truly exemplify the quintessential American Dream. Originally from Spain, they immigrated to the United States 34 years ago from London, with only a few suitcases packed with ambition, on their way to build an amazing future.
Tell us about your salon and describe your salon's culture. 
Stylists at North was built with the desire to continuously connect with our guests by utilising engaging communications and designing looks with contemporary trends, while staying true to our foundations. Through this unique focus, we allow our guests to experience high fashion culture in a nurturing and welcoming environment. These tools enable us to create an experience filled with mindfulness and creativity. Our culture is devoted to the community and sharing thoughtful moments of teaching and connecting.
Describe your clientele. 
Our clients are incredibly diverse! They range from the twenty-somethings finding their way on Capitol Hill, to the power house woman or man who manages a company while nurturing their family. We cater to individuals who are conscious of fashion and are an integral part of their communities. It's all part of the beauty of being in the heart of historic, old town Alexandria.
What inspires you?
Learning and sharing my love for what I do makes my heart glow and keeps me fulfilled. I don't have the capacity to truly explain how this has been a constant in my career.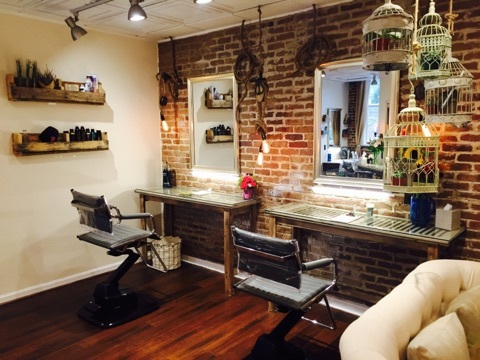 How do you keep your staff inspired and engaged?
We firmly believe in education within our studio - we make it a priority to have monthly team summits and one-on-one meetings. We constantly remind our teammates that they have a voice here in the salon! Community is incredibly important, especially in our industry. Nowadays, the 'factory mentality' has become the norm, and making the nurturing, connectedness of the original salon culture has been forgotten. We always encourage each other to focus on creating relationships that make the salon experience something that becomes close to the heart.
How long have you been using COLOR.ME in the salon, and how has it changed your colour business?
We have been using COLOR.ME by KEVIN.MURPHY for about eight months now, and it has been beyond exciting for us. In the 20 years that I have been a hairdresser, I've never been able to genuinely say that I'm in love with a colour line, until now. I'm truly obsessed!
What is your favourite COLOR.ME formula? 
Some of my favourite formulas include the .2 series and .7 series. I love using 5.7 with 5.8, and PINK.VIOLET.BOOSTER with 3.5 to 30 VOL. CREAM.ACTIVATOR to create some of my favourite sultry, chocolate browns.
Favourite colour trend right now?
I adore that people are dropping the fear to colour their hair, and are bold enough to include pastels in their natural hair colour!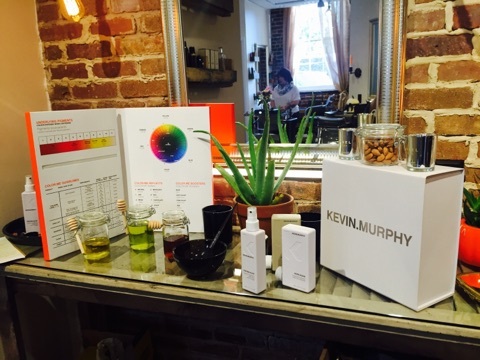 What are your favorite KEVIN.MURPHY products to use on colour treated hair?
I love KMX treatments - they are all truly amazing, and my clients appreciate them as well because there are no mystery elements to them; they produce instant, visible results.
Best piece of advice you ever received?
To engage my fear with the deepest compassion will allow me to live out my dreams every day. 
Do you have a mentor?
I have mentors, and thank God for them, because without their guidance and love I wouldn't be the human being that I am today. My mom and dad are by far my greatest inspiration, and to name the ones near and dear who guided me throughout the years would be Jonathan Foust, and my sweet Danny Leclair and Aubrey Loots.
If you weren't doing hair, what would you be doing?
I honesty can't imagine my world without hairdressing. However, my other loves are yoga and getting a massage.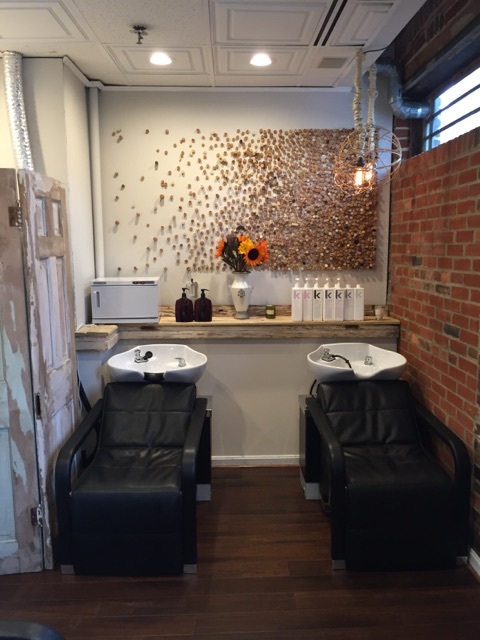 Guilty pleasure?
My guilty pleasure is boxed Mac and Cheese. Processed cheddar makes everything better!
Anything else to add?
It's truly an honour to be able to wake up and not only do what makes my heart burst with joy, but to enter into people's sacred space where they are able to explore the beauty of our human-ity. It's beyond anything I could have ever imagined!
---
For more information on COLOR.ME be sure to stalk them on Bangstyle and check out their other social media! @colormebykm