As 2017 begins, we look back on the year and realize how much color has influenced us throughout. From experimenting with everything from brights to pastels, highlights and pops, and learning how to combine two colors to contrast and accentuate each other, it has been a great year for creating new rules! In this tutorial from Sarah Denning, she takes us through how she got this beautiful complementary color and daring braided style to match. Not only do we love her color and placement, she shows it off beautifully with her styling. Take a style cue from Sarah and follow along below…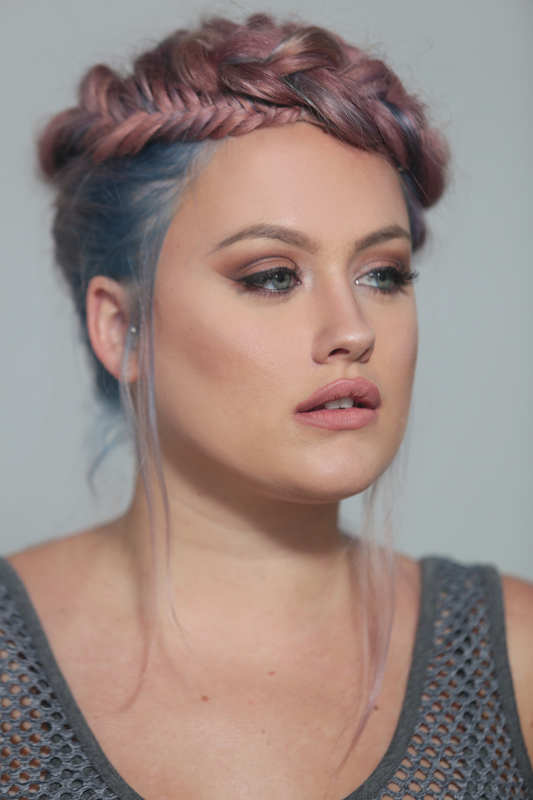 COLOR:
Pre-lighten hair to a level 10, pale yellow. Then apply MATRIX Color Sync 3/4 SPA 1/4 watercolors Sapphire Blue (Formula A) to the base on dry hair.
Use MATRIX color sync 1/2 Watercolors Berry Violet 1/2 clear for the violet hue (Formula B) and 1/2 SPA 1/2 watercolors Quartz Pink (Formula C) to melt through the mid-shafts and ends. Alternating the formula B and C through mid shafts and ends.
To break up the color melt every 4th section, take a very fine micro weave and apply formula A from base to ends (it breaks up the color melt and gives a pop of blue throughout). 
STYLE:
Emboss every other section, using CBC texture iron for texture in the braids.
Section off a halo parting around the parietal ridge of the head and use that parting for the ponytail.
Then, braid the halo section using StyleLink Grip Definer. 
For an alternate look (with multiple braids), section the ponytail in half and create fishtail braids, which you can then wrap around the top of the head.  Spritz StyleLink Volume Fixer to finish the look and seal in the style.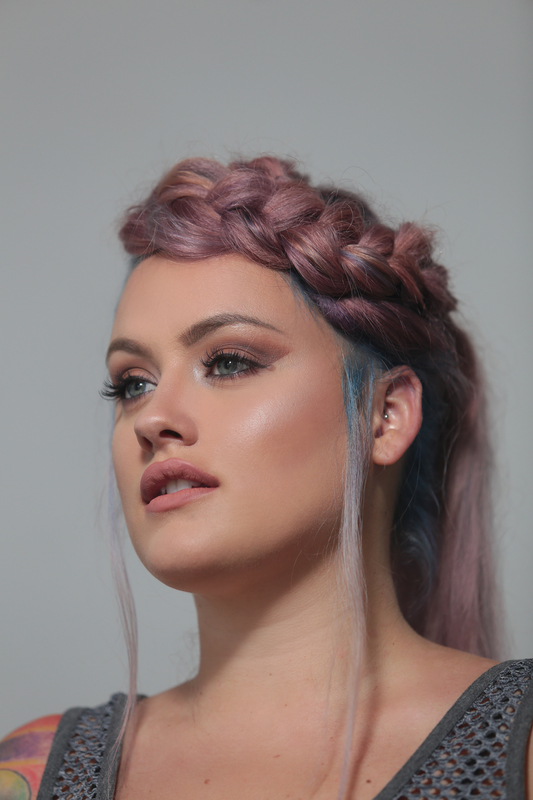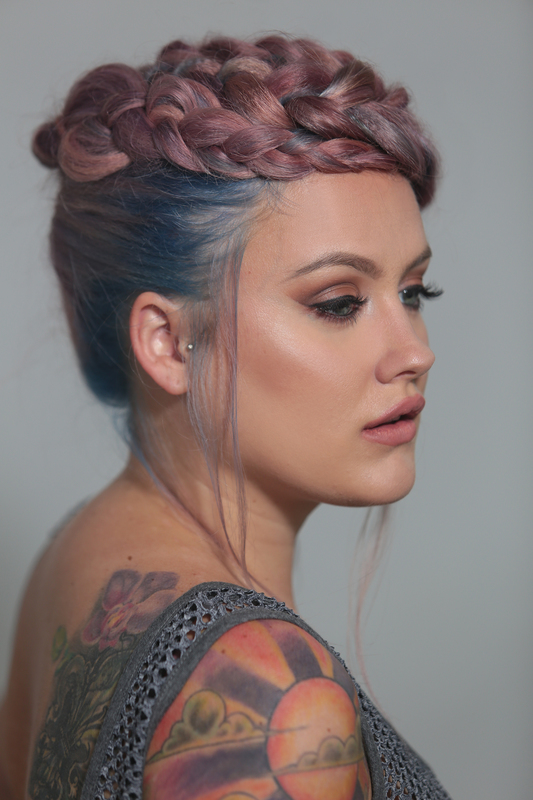 For even more style inspiration, be sure to check out tips and tricks from our favorite stylists, here!