Need hair inspiration , but don't have 12 free hours to read up on the latest and greatest? No prob! The "Brand Jam" is about to become your new best friend. Each month we'll send the "CAN'T MISS" info from the brands we love... that's the Jam!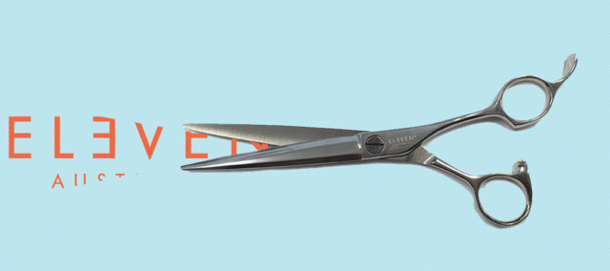 ELEVEN Australia are proud to announce our collaboration with Australia's leading scissor blade smiths, Excellent Edges. Designed by ELEVEN Australia Co-Creative Director and three-time Australian Hairdresser of the Year, Joey Scandizzo. The ELEVEN Australia scissor kit features two pairs of essential scissors for any cutter. Using the finest Japanese steel, these Excellent Edges blades provide the ultimate precision when cutting. ELEVEN Australia Scissor Kit: Designed by a hairstylist for hairstylists. Available in Australia nationwide. Email us to find out more.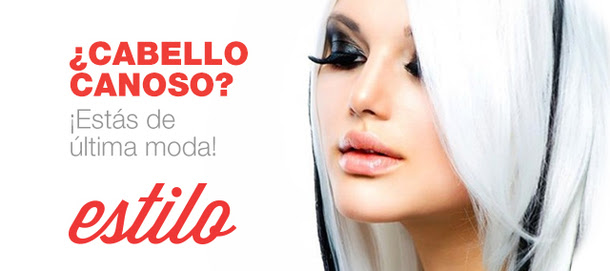 El look de las canas en cabello sal y pimienta o en una cabellera totalmente canosa o teñida de plateado es en extremo glamuroso, pero es importante saberlo acentuar. Embrace your salt and pepper! A Japanese trend that's finally taken over in the Western world, gray or silver hair looks spectacular on brands" target="_new">men and womenof all ages.

We've all been there, standing in front of the mirror with brushand blow dryerin hand wondering: "Am I doing this correctly?!" For those of you who constantly question your sanity when performing a blow out or think "there's gotta be a better way!"… there is! 
Check out our tips…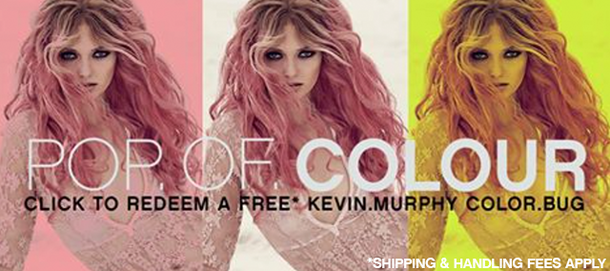 Love COLOR.BUG?… so do we! Claim your FREE* COLOR.BUG here and look out for details on our upcoming POP.OF.COLORcontest!

Celebrity stylist and Macadamia Professional International Creative Director, Giannandrea, created one of the most buzzed about hair styles at New York Fashion Week. See the step-by-stepto recreate the Back Knot.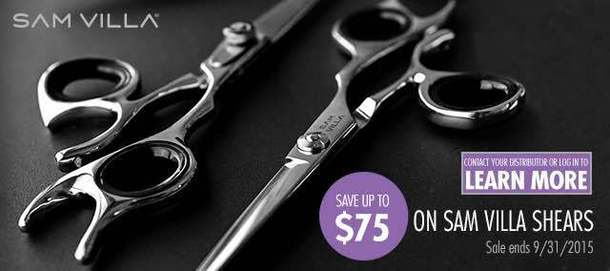 Save on Sam Villa Shearsthis month during the September tool sale! Get more details at SamVilla.com.
Lady Gaga, Inez and Vinoodh, Nicola Formichetti, Alexander Wang, Tommy Ton all came out to support Brandon Maxwell who showed his first collection at NYFW on Monday. Maxwell, Gaga's stylist and friend, created a sophisticated, exquisitely-tailored collection. Lead stylist James Pecis created the hair for the show using amika.
"We're treating this show as if we're styling for a shoot with Inez and Vinoodh for Vogue Paris," stated Pecis. "We want every girl to have an individual

COLOR.ME by KEVIN.MURPHY created a baby fine highlighting technique that uses clear to accentuate highlights and frames the hairstyle while giving a shimmering radiance throughout the hair. Get the steps…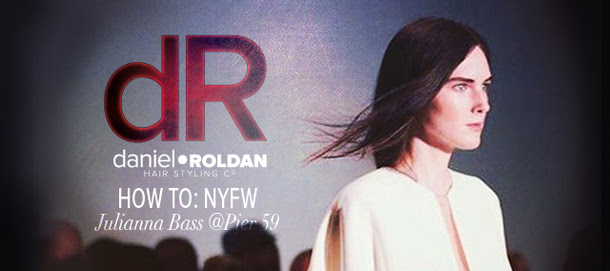 Have you been following the hair at NYFW as fiercely as we have? According to Daniel Roldan "The key to get the right texture requires layering of the product." Thanks to Daniel, you can complete some of the styles you saw at home. Check out this step-by-step from the Julianna Bass show at Pier 59…