In this editorial shoot, New York Stylist Adi Nujeidat studied the idea of highlights in Tel Aviv. His use of light, in hair and photography, makes the images stand out in a way that really gets his point across. We absolutely love the hair color and the effortless styling to match! Take a peek at this beautiful collection and learn more about the amazing man behind the style!
---
Can you tell us a little more about you and your styling background?
My name is, Adi Nujeidat. I am 35 years old from the city of Nazareth in Israel. I now live in NYC and am a co-owner of Y Gallery Salon in Soho. I started my journey of being a hairstylist at the age of 13, and followed my dreams to NYC three years ago. I spent 6 years working and learning the craft around Europe and Tel Aviv city; working in TV, print and magazines.
At the age of 26, I moved back to my hometown of Nazareth and opened my first salon, 'Solo Woman By Adi'. Shortly after, I received opportunities of sponsorship through product lines, which his allowed me to travel and experience the industry on an international level. This is what inspired me to move to New York City to expand my own brand.
What drew you to hair styling?
I grew up in a family with a lot of children. We couldn't afford to go to the hair salon, so my father bought us a basic clipper set. I played with these clippers on my own hair as well as other family members; I guess you could say I was practicing; I liked the fact that I could change the look of the person and their energy by embellishing their appearance. I felt like I had the power to see someone in their best light and I execute the look that made them look their best. I felt like I was just having fun andit quickly became a hobby of mine.
What is your favorite technique to use?
I don't have one technique that I like more than the other. It's just doing what you have to do to each person to make sure they get the best look possible. With so many different hair types, there are different techniques that you have to use.
What has been your biggest defining moment in your career?
A highlight of my career that really defined me was being chosen to be an ambassador for Indola (part of Schwartzkopf). Another was coming to NYC and being sponsored to work here.

Can you give us a bit of insight into what the typical creative process behind creating a collection?
I travel to Tel Aviv a few times a year for work, on one of my trips I was chatting with Nadya Loren and came up with the idea of "Tel Aviv Highlights". We were discussing highlights and color, and I wanted to shoot something connected to earth; something very natural, with earth tones and colors that reflect nature with effortless styling. To achieve the look I used Prive hair products. We chose a half-up topknot to emphasize the Tel Aviv Highlights. In this case and many others, my insight comes from things around me, and discussions with others. One thing eventually leads to another.
Do you have any rituals to ensure a successful shoot?
The most important thing is to be organized. In order for my mind to work properly I ensure that I am well rested before any major project. I know I am delivering art and my soul in my work, so I have to be in a very rested and calm state of mind. I make sure to be my own voice in order to deliver hair that inspires others.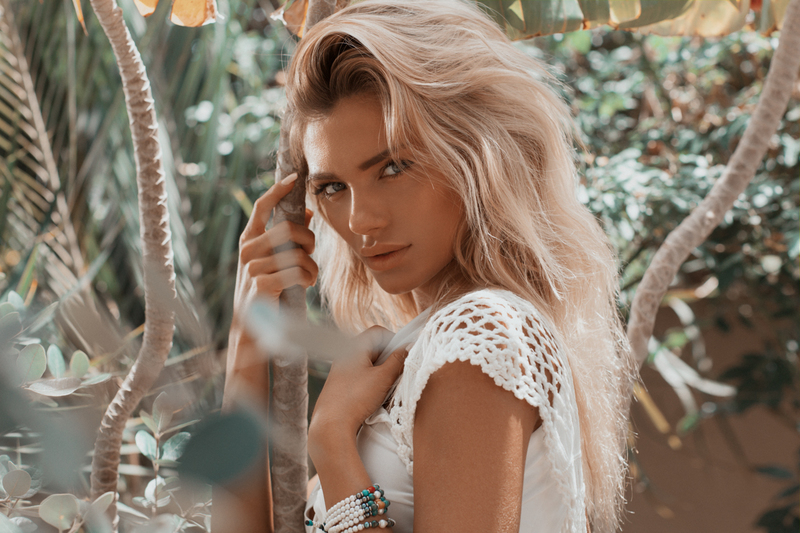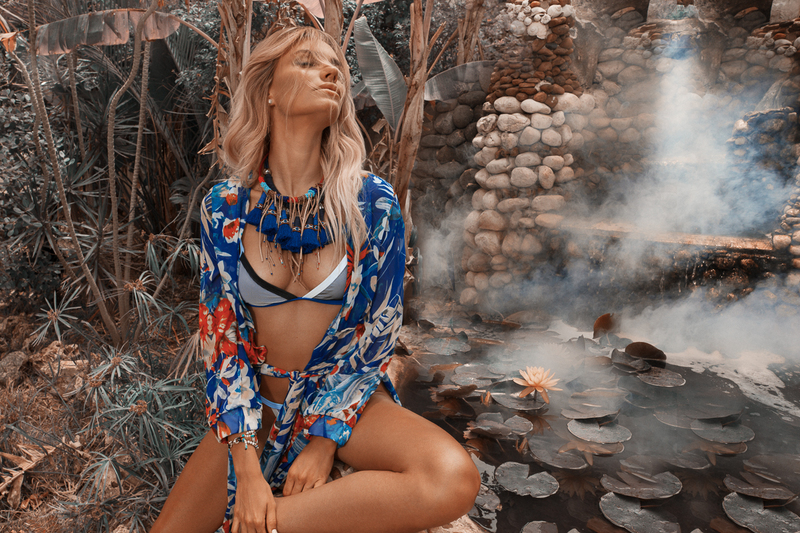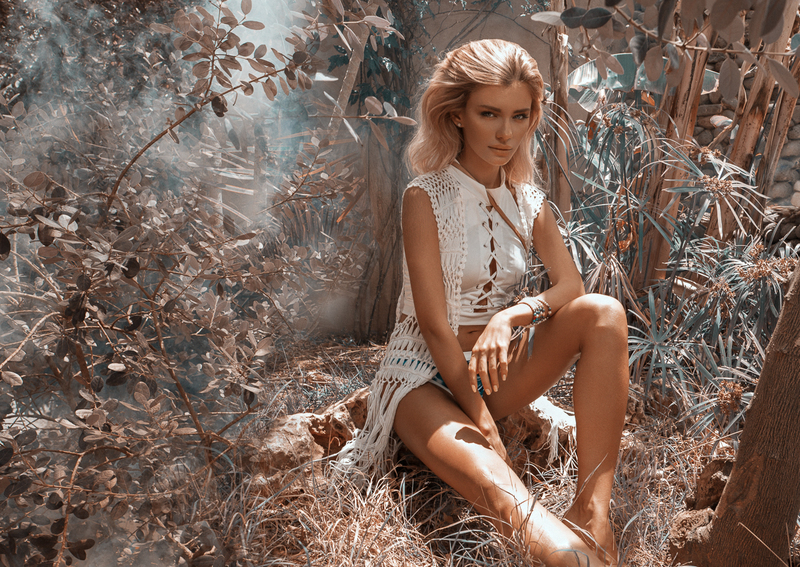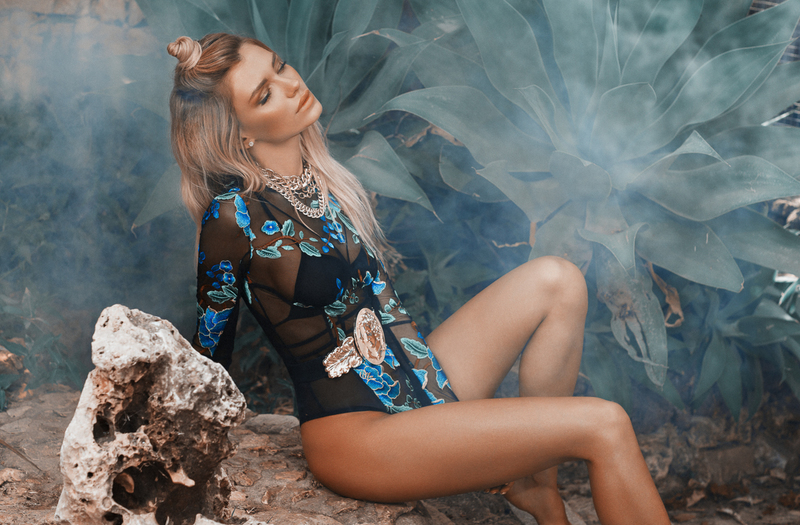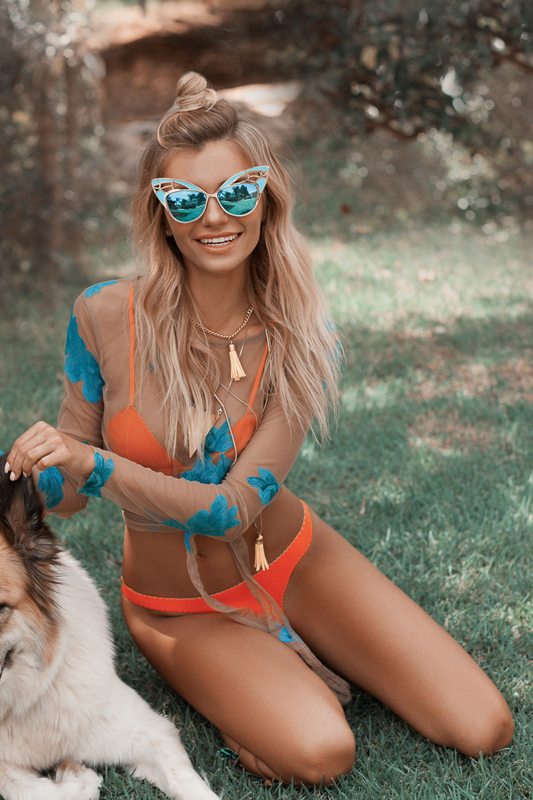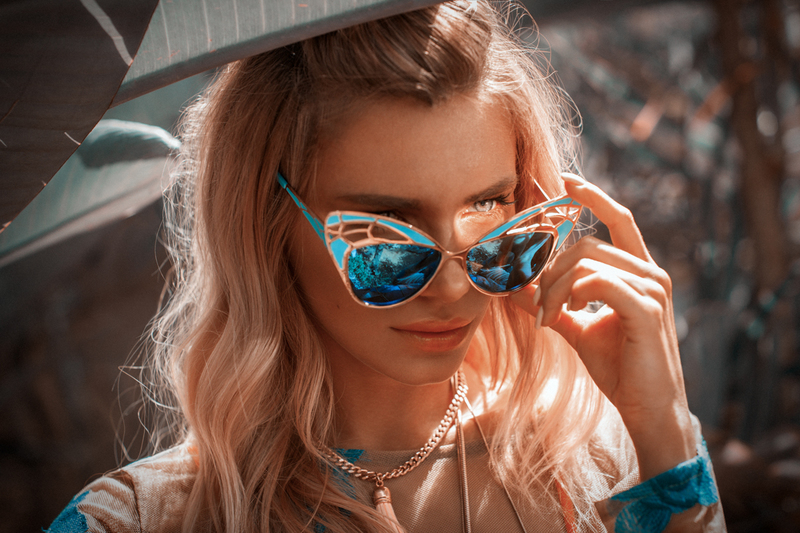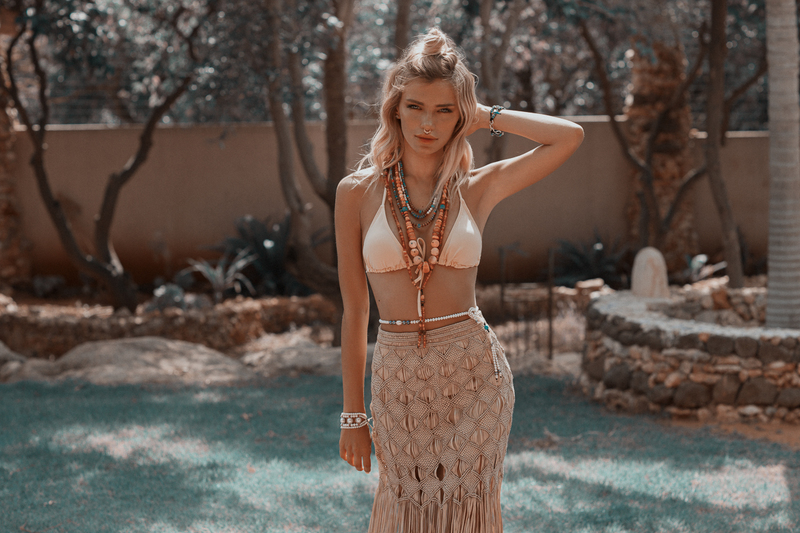 Where do you find your inspirations?
My inspiration comes from life: people, love, energy, plants, animals, the list goes on.
What was the most important element of this collection?
The most important element of this collection was the color or the "Tel Aviv Highlights" and the best way to showcase the color (i.e. the top-knot).
What was the main focus or the vision you were trying to get across?
My focus was a new take on highlights; dimension and color blending. My vision is to keep people excited by showcasing new and fashion forward hair styles that can become timeless.
If you had a superpower, what would it be?
To be able to heal or restructure humans... for example, allow someone a full head of natural hair, if they are balding or thinning.
Straight, curly, or wavy?
Curly!
Topknot or pony?
Only Topknot!
If you were stranded on an island, what is the one product or tool you would take with you?
Shears. It's a very useful tool. I'll make the trees look beautiful with them... and maybe be able to hunt and fish!
---
Love these looks?! Be sure to stalk Adi Nujeidat on Bangstyle to see her latest uploads and inspirations!
CREDITS:
Hair: Adi Nujeidat
Photographer: Marina Moshkovich Chris
Model: Nadya Loren
MUA: Roza Shwartsman
Styling: Stav Monske
Video Art: Ido Fruchter