Lightening is a versatile art and perhaps the most in-demand colour service. But can your gold, platinum or honey-hued tresses and healthy, shiny hair go together? The answer is yes, according to Michael Jung, COLOR.ME Director of Education, Europe. 
The first step in transforming from brunette to blonde is to acknowledge lightening as an exclusive professional service and not something you can do at home. The professional colourist knows that the more you lighten naturally dark colour, the more you compromise the hair's integrity. They also know that, when lightening previously coloured hair, you are actually starting from a compromised canvas that needs special attention. 
A safe colour service starts with a professional consultation and a conscientious hair diagnosis. Your precise hair diagnosis paves the way to what is achievable and what's not. And colourists, be confident to gently steer clients away from shades that won't deliver the most flattering result. To make this process easier, work with FRINGE.BENEFITS to easily discover which colour family and depth suits you, or your client best.
Once you and your client are in an agreement about the desired result, always colour or lighten hair as gently as possible. Lighten only the number of levels you need to reach the desired result. Following the saying "Don't use a sledgehammer to crack a nut", select the gentlest colour category that will give you your target result while maintaining the integrity of the hair as much as possible. For example: use COLOR.ME SHADES before HIGH.LIFT BLONDES and HIGH.LIFT BLONDES before LIGHTENERS, etc. And of course, always follow the instructions and mixing ratios provided for best results.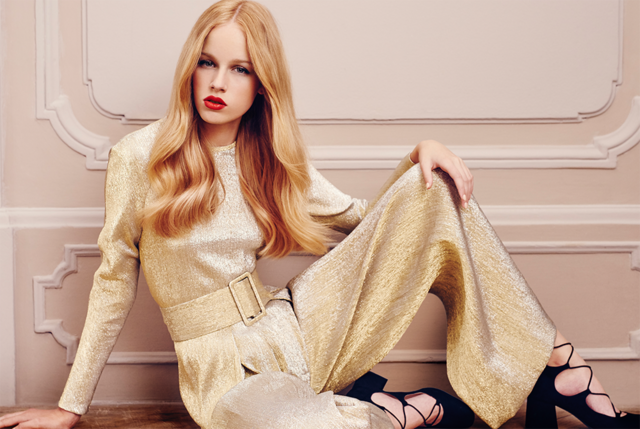 Be aware that sometimes previous colour services, relaxers, perms, etc. may have over-processed the hair structure and sometimes this compromise in the hair integrity can be difficult to see when styled. Any over-processed hair should not be lightened, so decide whether lightening can be safely done on previously treated hair. When working with moderately porous lengths and ends, apply STAYING.ALIVE and blow dry as a porosity equalizer before the colour service. Adjust formula, application and development to this hair condition and observe.
Besides the choice of your lightening formula, application is crucial. First, apply the colouration to the hair that needs more time to lift, e.g. on the darker hair usually present at the nape or on lengths and ends that are more keratinised than the new growth. Next, continue to apply to the hair that lightens the fastest (typically around the face). Ensure a thorough application, working in fine sections and using sufficient amount of product. Follow the recommended development time, checking the hair's condition throughout the lightening process in order to maintain control. For best results, do not use heat.
When looking to achieve a clean, pale blonde on dark, natural or coloured hair, you may observe that this entails more than one step due to the number of required levels of lift. In this case, after approximately 30 minutes, assess the condition of the hair and scalp, remove excessive product with a paper towel, mix fresh product, apply again and continue to process. This way you get more lift without having to rinse and condition and then wait until hair and scalp allow another application.
Last but not least, the COLOR.ME finishing regimen is designed to stop the lightening process, restore and rebalance the hair's health as well as soothe the scalp. For an extra hydration or repair boost between colour services, consider using the in-salon TREAT.ME service to indulge the hair with a concentrated dose of strength or moisture.
For best condition and shine, coloured and lightened hair also requires special care at home. To discover your personalised hair care prescription for maintaining your beautiful blonde at home, visit kevinmurphy.com/allaboutme.
---
Be sure to stalk COLOR.ME on Bangstyle for all the latest colour tips and tricks!