i am | ME is an award-winning collection created by Emiliano Vitale and Lisa Muscat Vitale of é SALON. This collection won the 2016 Hair Expo Salon Team of the Year Award and portrays styles that are Wearable, Translatable, and Commercial, all the while paying homage to the concept of individuality. Emiliano Vitale and LIsa Muscat Viitale give us insight into their beautiful collection and explain the inspiration behind the looks. Take a peek at these beautiful images and learn more about their meaning.
---
We were inspired by use of the "covered eye" in i-D magazine covers. The clean, tight, classic yet directional feel of i-D magazine covers - images that in all their cropped simplicity, command attention. Using this as inspiration, we translated the covered eye in each image.
Shapes and structure - the art of balance.
The commercial, pared back beauty-focus we associate with popular fragrance campaigns - however here, driven by haircuts.
Suitability - a story of shape and texture with something for everyone - from the whims of youth to the more conservative requirements of mature clientele.
PHOTOGRAPHY
We ran against the typical é SALON choice of a coloured background and elected something light, fresh, and timeless - a colour that would propel the flawless skin tones so definitive of this collection. The models' vibe is relaxed and nonchalant, giving the cuts energy and further enhancing the collection's modernity. Once again inspired by the iconic covers of the i-D magazine, each model was positioned and photographed with one hidden eye, underscoring an ability to commercialise a progressive concept/idea.
MAKE-UP
One of our key casting conditions was beautiful, healthy skin - the model's had to ultimately possess a natural glow. This flawless base was accentuated with neutral tones across the eye, luminous cheekbones and a subtle lip stain - modern, accessible beauty for all ages.
STYLING
Fashion takes a barely there approach throughout this collection, stepping back for the hair and each models' natural beauty to take centre stage. A nude palette defines minimalist bodysuits almost undetectable against flawless skin tones. This allows the hair to control each image - engaging viewers with the shape and craftsmanship detailing each design.
---
i am | LIZA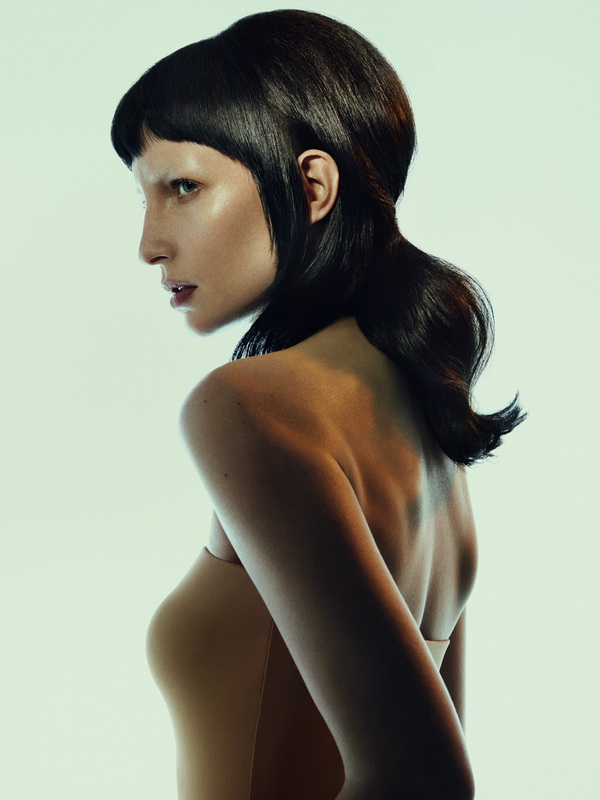 Take super fine sections.
Spray, iron with elevation.
Finish by brushing with your Mason and spray to finish.
---
i am | KATIA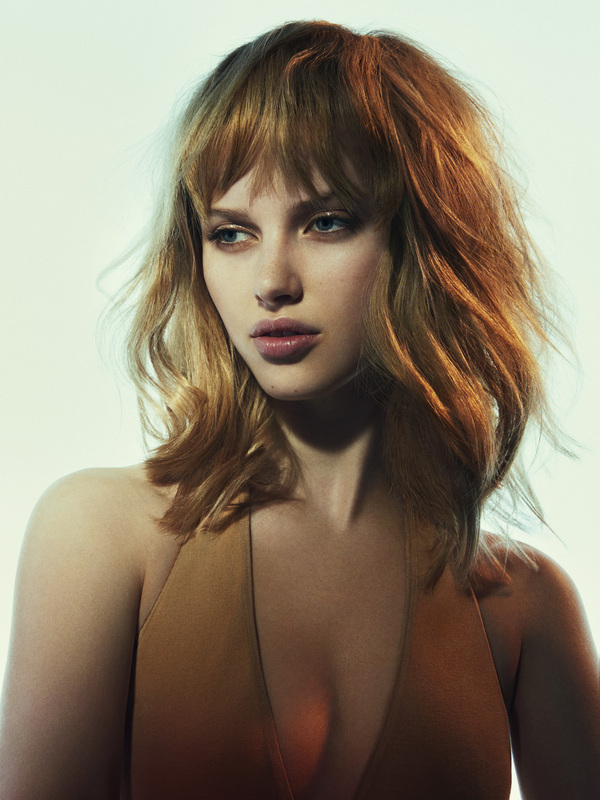 Style full and then French tong pinning each section. Brush out and style into headship and pin to secure shape.
---
i am | HAYLEY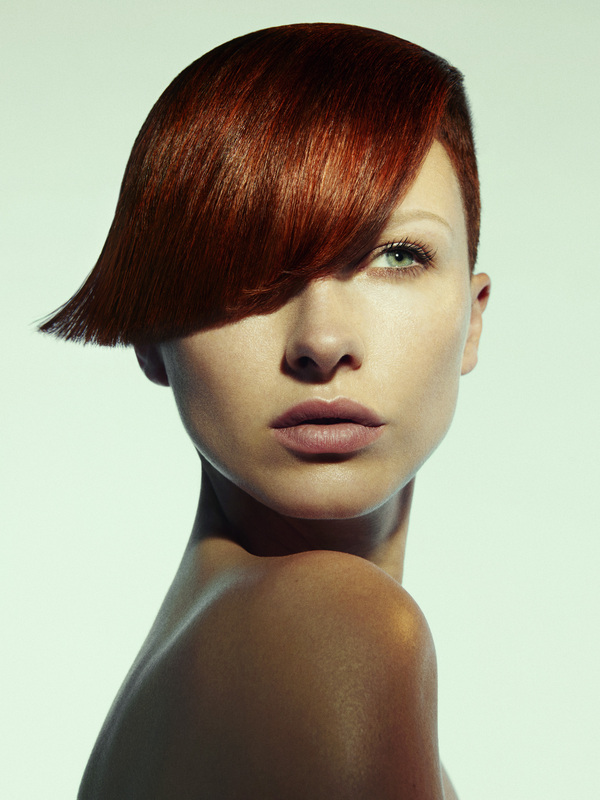 Wrap dry super flat using the natural curve of the head. Take super fine sections and iron with elevation. Brush out and finish flat with Spray.
---
i am | ALEXI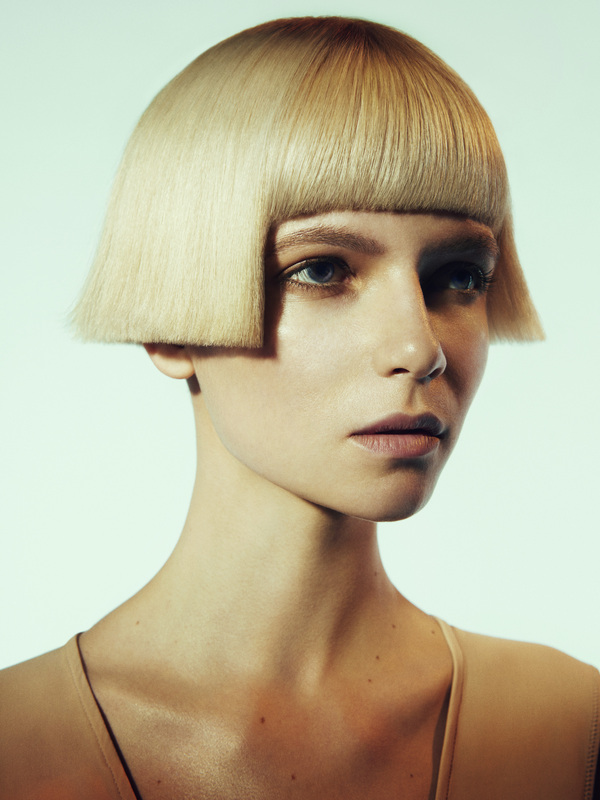 Wrap dry the entire head to the natural round of the head. Iron to head shape and then repoint the outline to maintain a soft feathered outline.
---
i am | MIKAELA
Mousse the hair and scrunch dry to create loads of volume. Randomly pick up sections and create a natural wave using a classic Styler. Finish with crème and diffuse into finished shape.
---
i am | SABRINA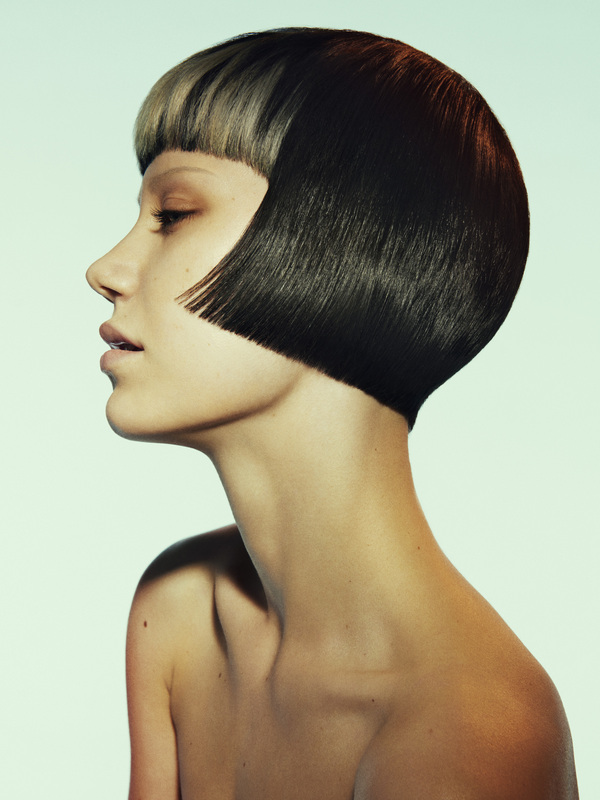 Wrap dry to a natural volume using the round of the head. Finish with a rough blast and polish only the perimeter, to create a natural finish.
---
For even more inspiration, be sure to stalk Emiliano Vitale and Lisa Muscat Vitale on Bangstyle to see their latest uploads!
CREDITS:
Hair: Emiliano Vitale and Lisa Muscat Vitale
Styling: Jonathan Ailwood
Makeup: Claire Reed
Photography: Paul Scala