Just in time for wedding and prom season, Daniel Roldan debuts his newest STITCH style, the Relaxed Updo, in his how-to series. With a few well-placed braids, you'll have elegant curls for summer—without the hassle of bobby pins.
Make this style as tight or as loose as you want, depending on the feel and the look you're going for. Prep the hair by micro crimping every other section and then curling. Watch our video to see more detail:
THE STEPS
1 2 inches from the hairline, braid a halo on the parietal ridge to the center back on each side. Secure with elastic. Repeat the same technique on the occipital ridge.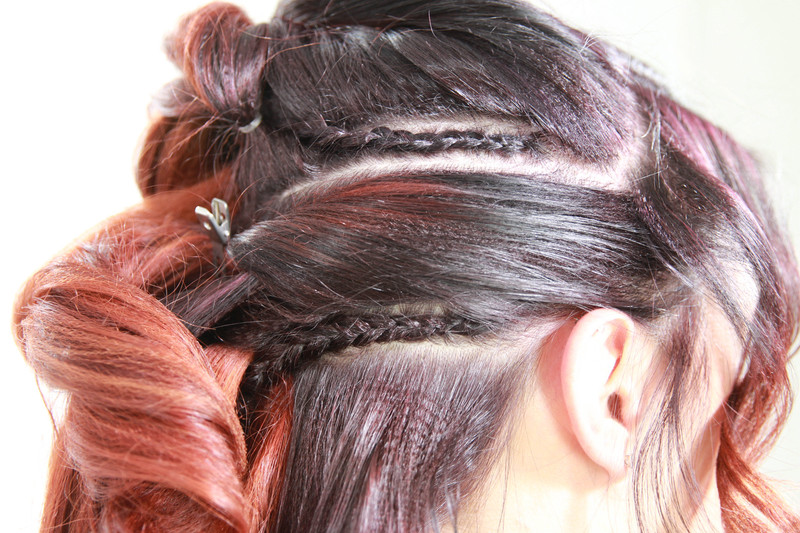 2 Interlock hair underneath the occipital braid (see video for interlocking technique) and lay against the braid. Anchor it down by STITCHing a piece of hair through the braid. Repeat and loosen up as needed.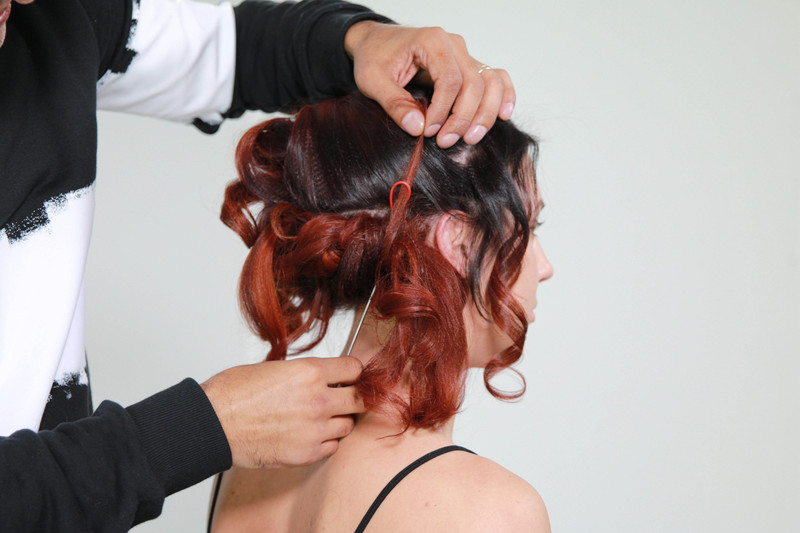 3 Interlock hair above and below the parietal ridge braid and anchor with the same STITCH technique.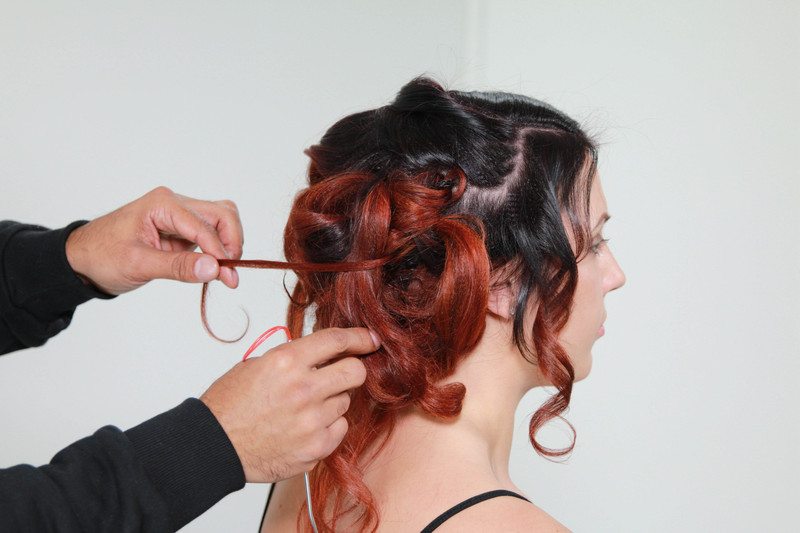 4 Cinch ends of waves by STITCHing a small tendril of hair into the braids. Relaxed Updo is complete!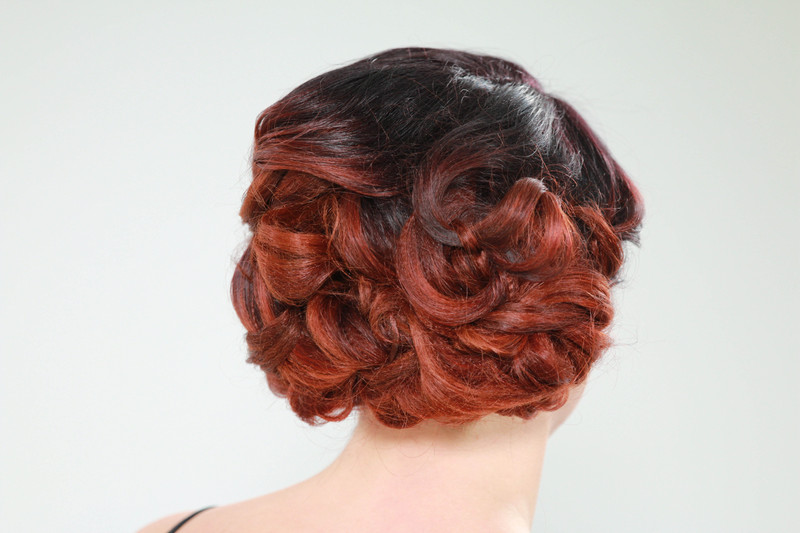 ---
Loved this look? Be sure to check out all of Daniel's STITCH styles on Bangstyle. Psst - you can also pick up this amazing tool in the Bangstyle store!