The second story of our 2016 KEVIN.MURPHY campaign, PARADISE BEACH, takes us back to our Australian roots whilst featuring CURLS, "the new cool girls calling card."
Shot at Paperback Camp, a sustainable and eco resort situated on the banks of a peaceful waterway near the iconic white sand beaches and National Parks of Jervis Bay.
In this bright blue, white and green environment we are playing with texture and colour with bright shiny blondes, honey tones and tawny browns with a pop of brightness. Using wave in a new fresh way, the hair is organic and touchable either on long hair or short KEVIN.MURPHY cuts. Wave and curl this is perfect for a day at the beach or a night out.
KEVIN.MURPHY again reinvents beach hair with a sexy nonchalance.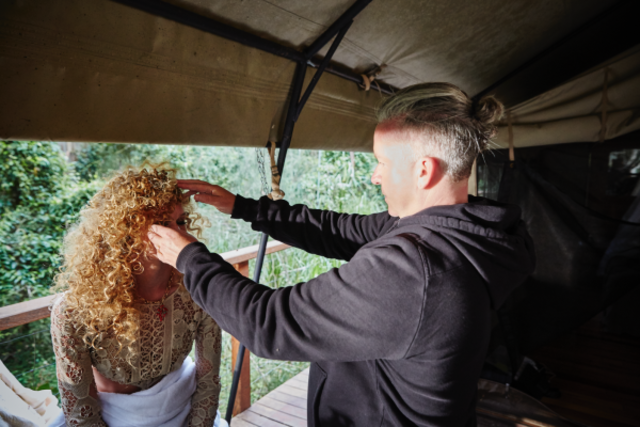 Check out the steps to recreate the gorgeous Curly looks from the PARADISE.BEACH Campaign look:
PRIME with STAYING.ALIVE  from roots to tips to even out porosity, moisturise, soften and give the hair flexibility.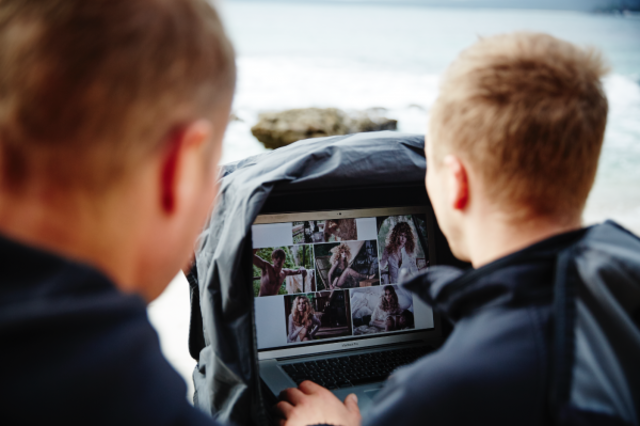 PREP with KILLER.CURLS from roots to tips to boost the curl and volume. Gently scrunch and dry into the hair using a diffuser and use the air direction to build up the shape. Wrap medium sized sections around your fingers and PIN.CLIP flat to control frizz and dry completely. Allow to cool.
FINISH with POWDER.PUFF to enhance and modernize the entire shape.
For more hair art from KEVIN.MURPHY, be sure to Stalk their brand channel!