With any great hairstyle, there is the perfect makeup to match. Sherri Jessee shows us once again that there is nothing she can't do! From hair to makeup, she creates a complete look in high fashion. In this tutorial she creates the base for her Vintage Victory Roll Hair Tutorial to follow. Follow along with the steps below and then be sure to get the hair to match!
---
Get The Look:
Step 1. Groom brows by tweezing any stray hairs.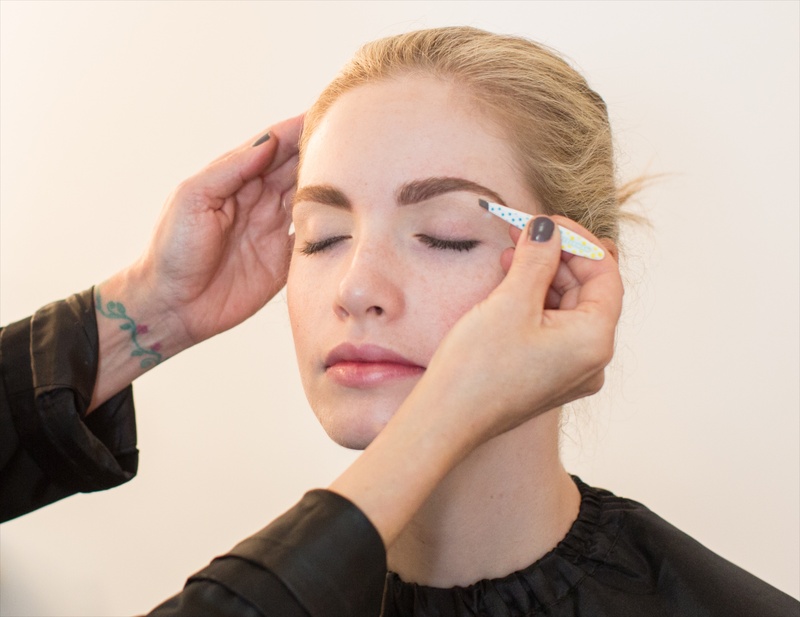 Step 2. Prefect the brow shape using an angled brush and a matching powdered shadow in "True Taupe."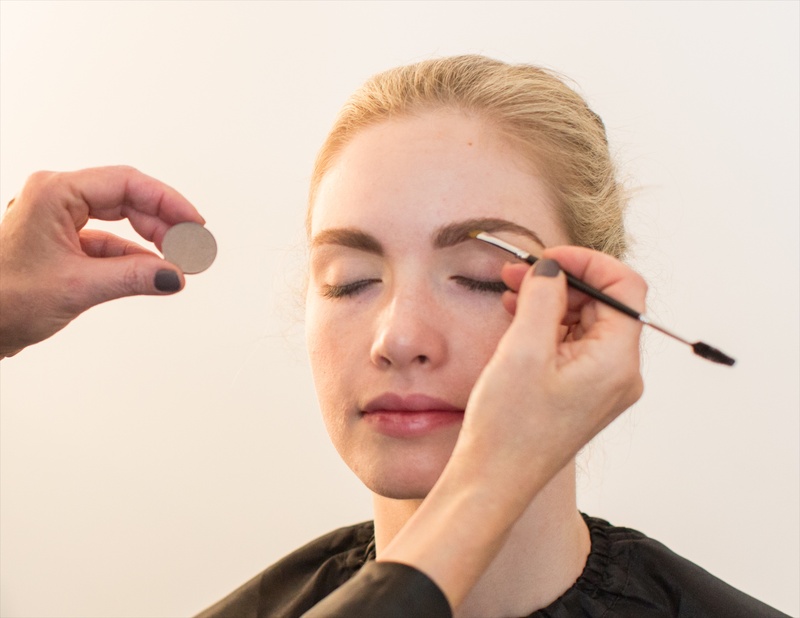 Step 3. Prime the eyelid with Urban Decay Eyeshadow Primer Potion in "Eden."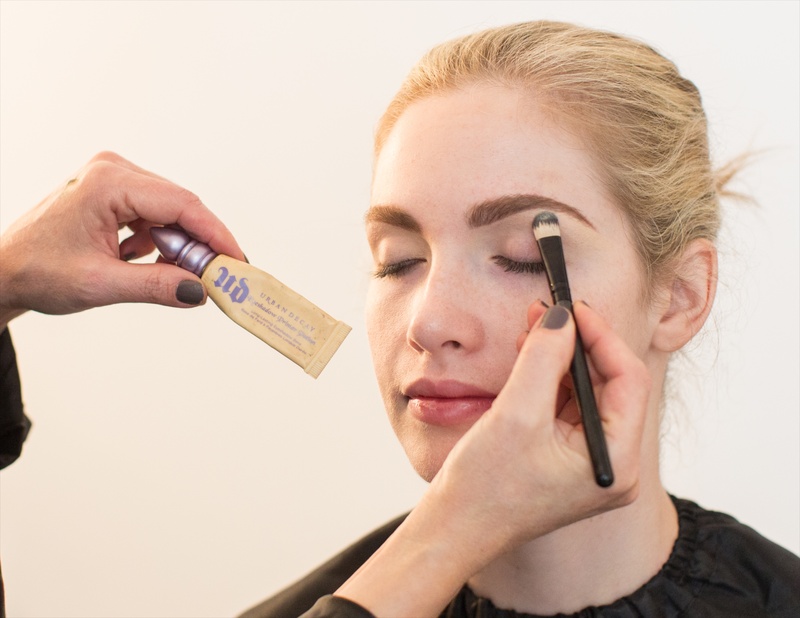 Step 4. Brush a soft shadow over entire lid. Here we are using "Champagne Bubbles."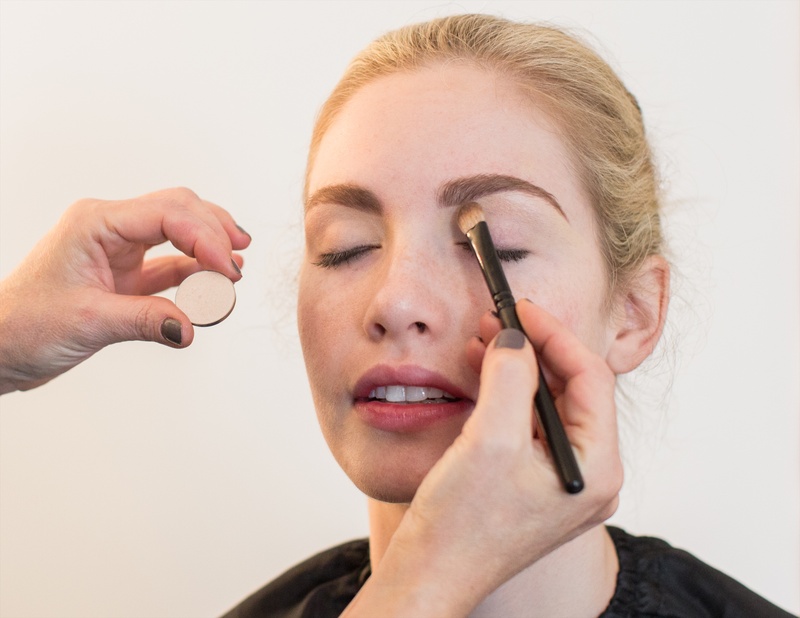 Step 5. Sweep a dark brown shadow over the curve of the eye in a windshield washer motion. Color used here is "Twig."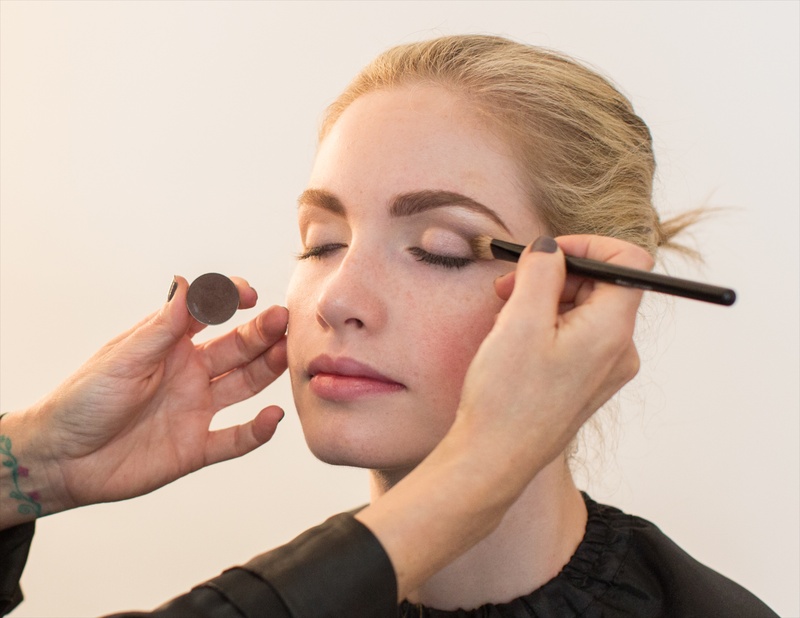 Step 6. Apply Water Proof Gel Liner in "Noir" close to the lash line.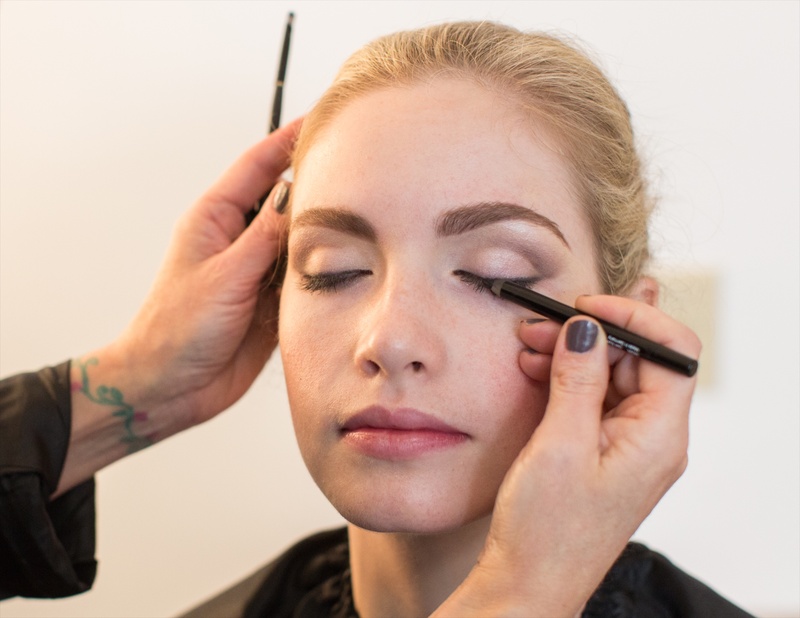 Step 7. Use "Concord" shadow on a flat brush to smudge eye liner.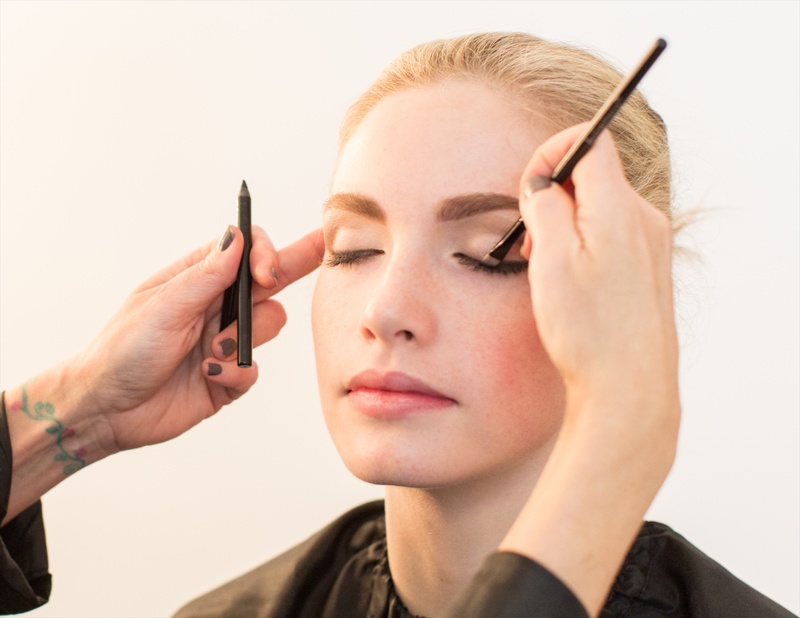 Step 8. Apply the Water Proof Gel Liner in "Noir" to the inside corners of the eyes when eyes are open for more accuracy.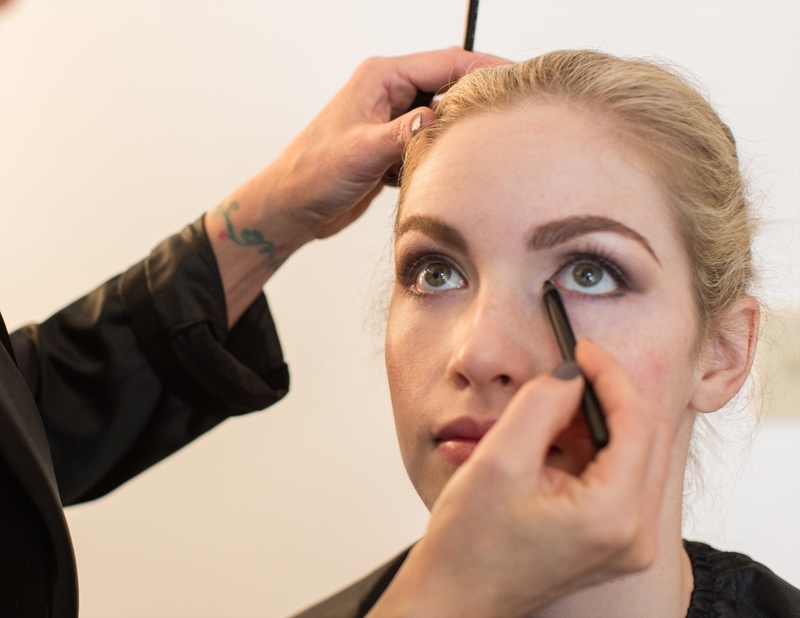 Step 9. To create the perfect winged eye line, carefully draw a triangle at the outer edge of the eye using a pointed brush and Gel Liner in "Onyx." Next, fill in the triangle.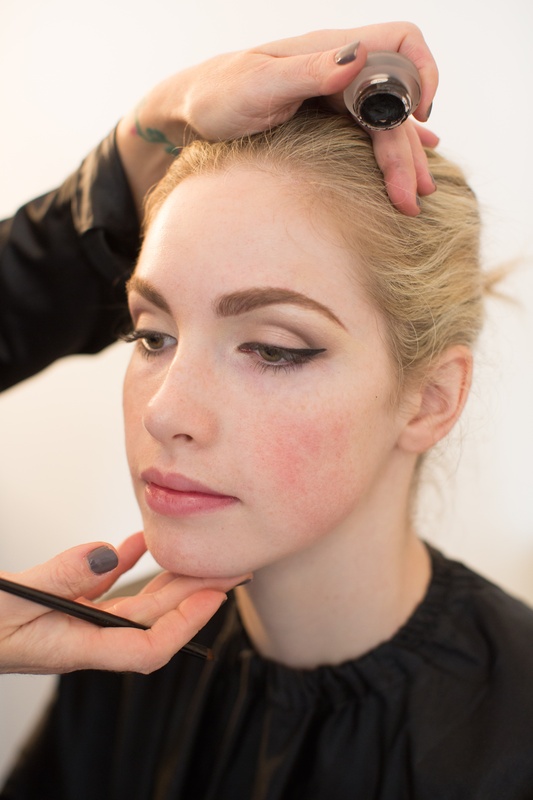 Step 10. Apply a light coating of mascara and then using tiny dots of glue, drop in individual lashes across entire lash line.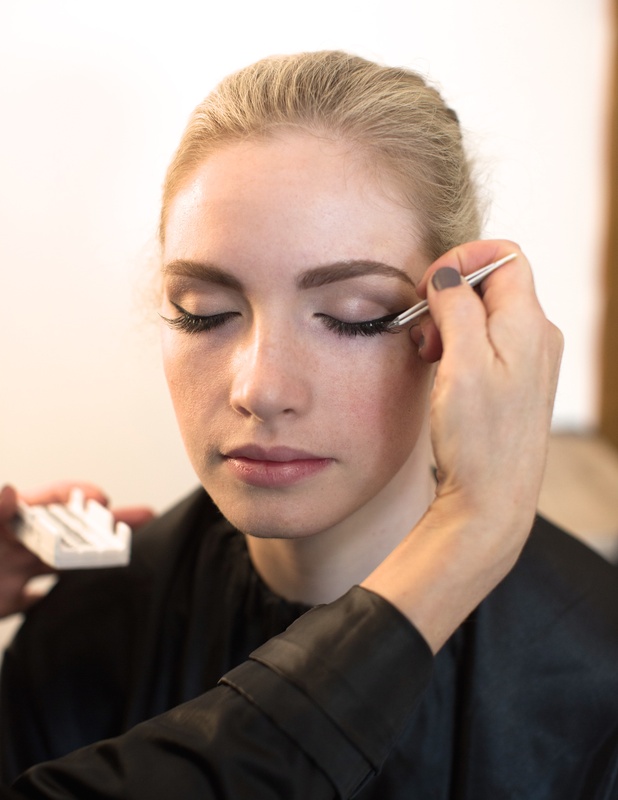 Step 11. Use an airbrush for a flawless foundation application. We are using Temptu Airpods in "Ivory."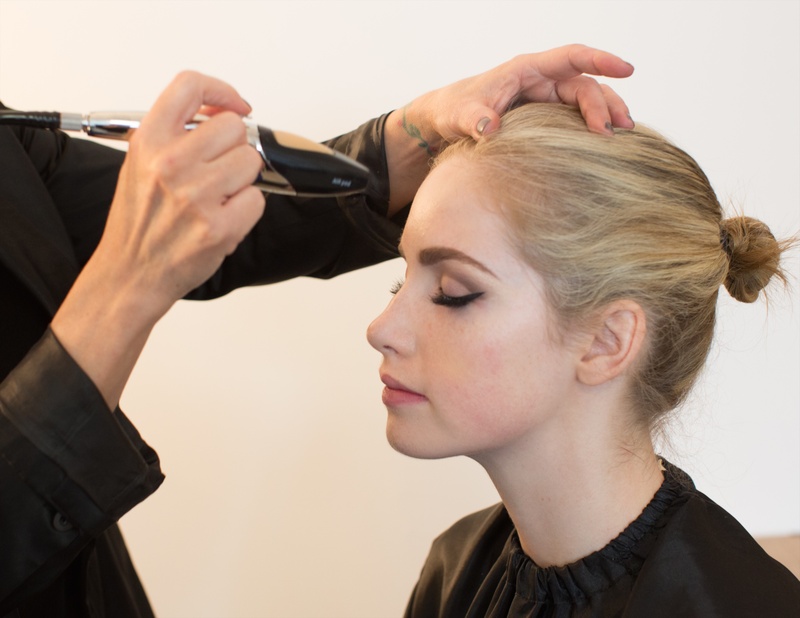 Step 12. Set foundation by lightly brushing on Temptu Translucent powder.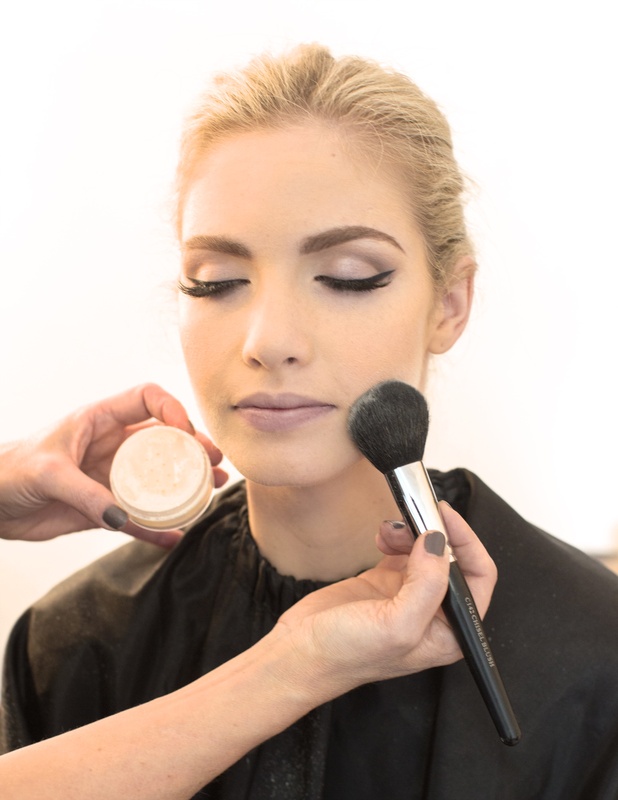 Step 13. Contour the face using a fan brush. Here "True Taupe" is swept in the hollow of the cheek, "Shy Blush" is brushed from the apple of the cheek into the hairline and "White Gold" is swept on the high part of the cheek bones.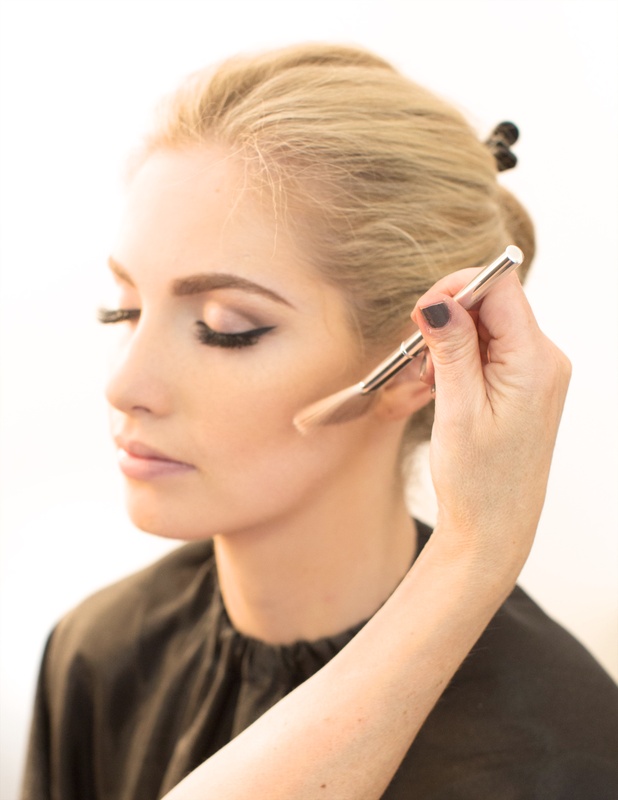 Step 14. Using a lip brush for accurate application, apply Superwear Lip Crème in "Seduce."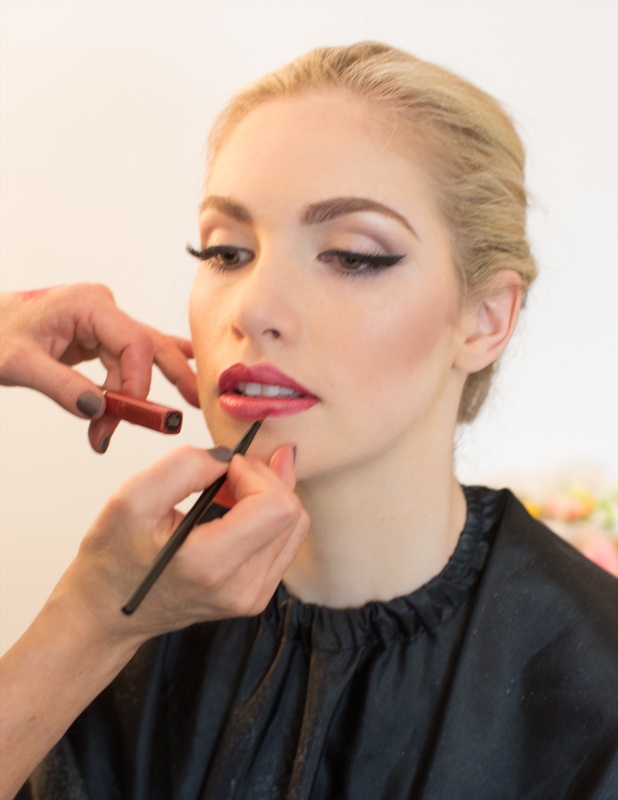 Step 15. Chanel Eye Liner in "Blanc" applied to the water line will create the illusion of larger eyes.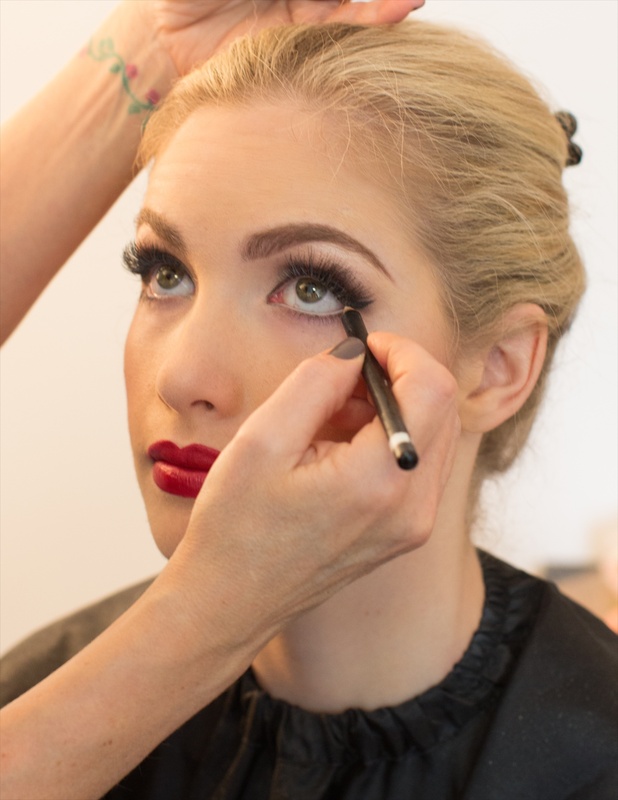 Step 16. Use a flat brush to smudge "Iris" shadow under the lower lash line.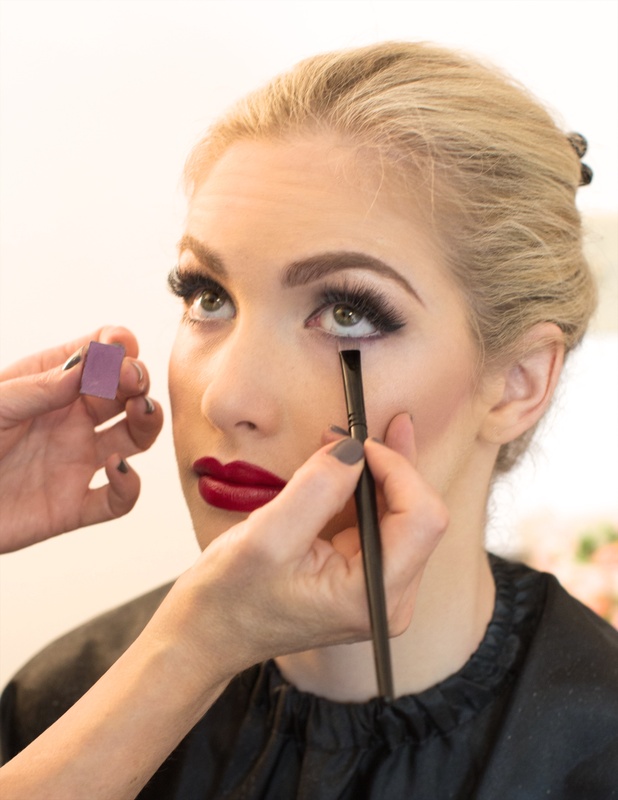 Step 17. Brush "Champagne Bubbles" around tear duct area for brightness.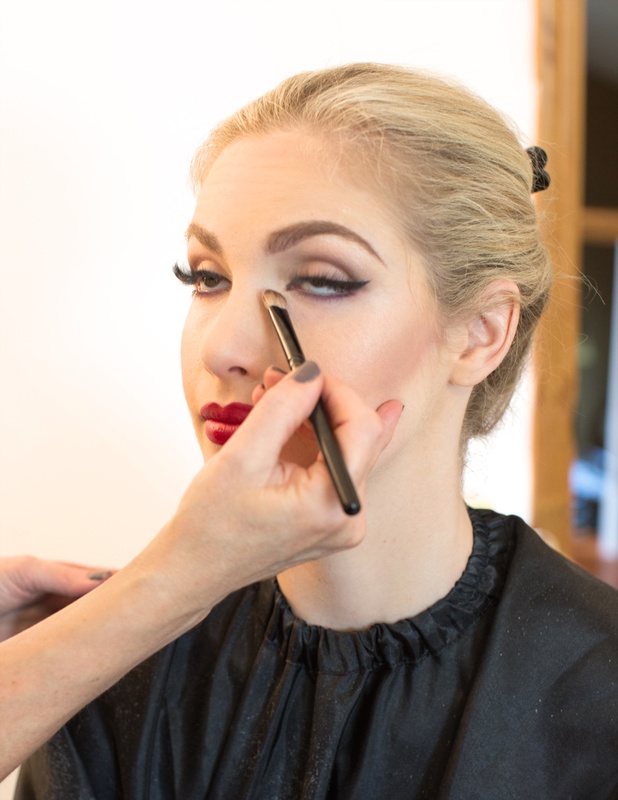 The Finished Look: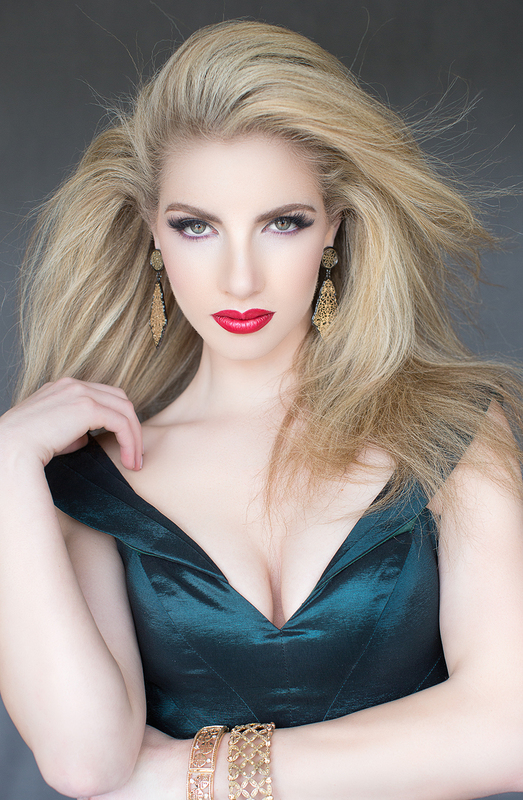 For even more tutorials and style inspiration be sure to stalk Sherri Jessee on Bangstyle!
---
Credits:
Hair & Makeup: Sherri Jessee
Photography and Concept: Krisna Goodwin
Model: Laura Puleo, Miss Virginia USA 2015
Wardrobe: Tricia's by Design, Patricia Edwards