Structured coats, color blocking and accentuations of the female form strolled down the runway as Bottega Veneta created their own era by way of a new silhouette. With belted jackets, high necklines puffed sleeves, tailored waistlines, and a pantsuit or two; they aimed to show off a classic feminine feel for the modern woman. The men debuted with fitted jackets and coats with the occasional bow tie and natural textured hair to match. Accompanying the traces of dusty rose, pale yellow and pastel blue, the women wore a soft twisted upstyle with a modernized '40's flair.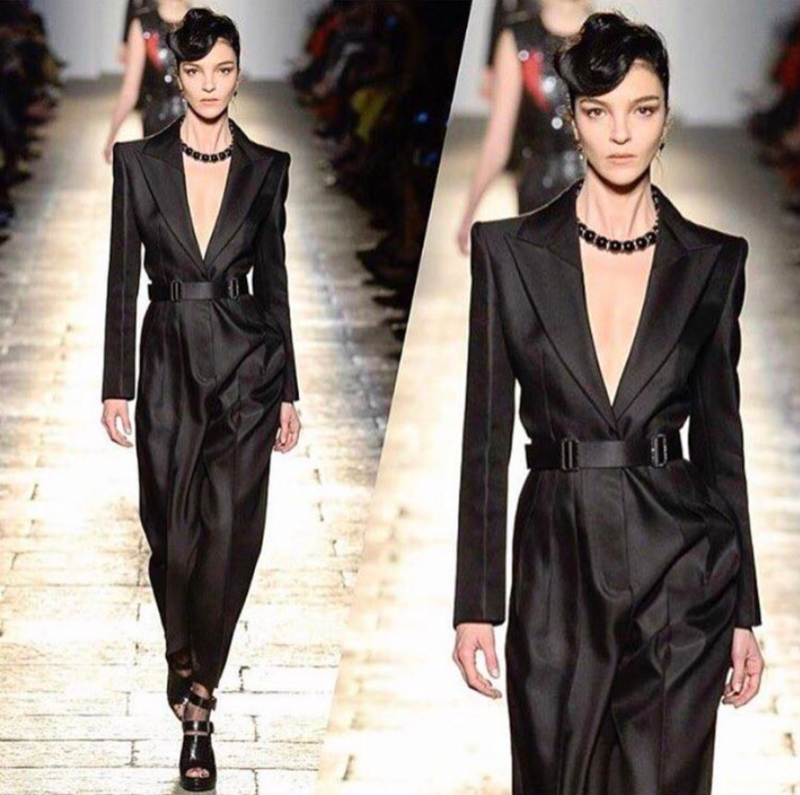 "Here at the Bottega show we're doing a modern take on the 1940's via a French Twist with a roll at the front. I've made the look slightly punky by allowing some pieces to stick out. I'm using Guts 10 Volume Spray Foam for added volume and Wind Blown 05 throughout the lengths for added grip." – Guido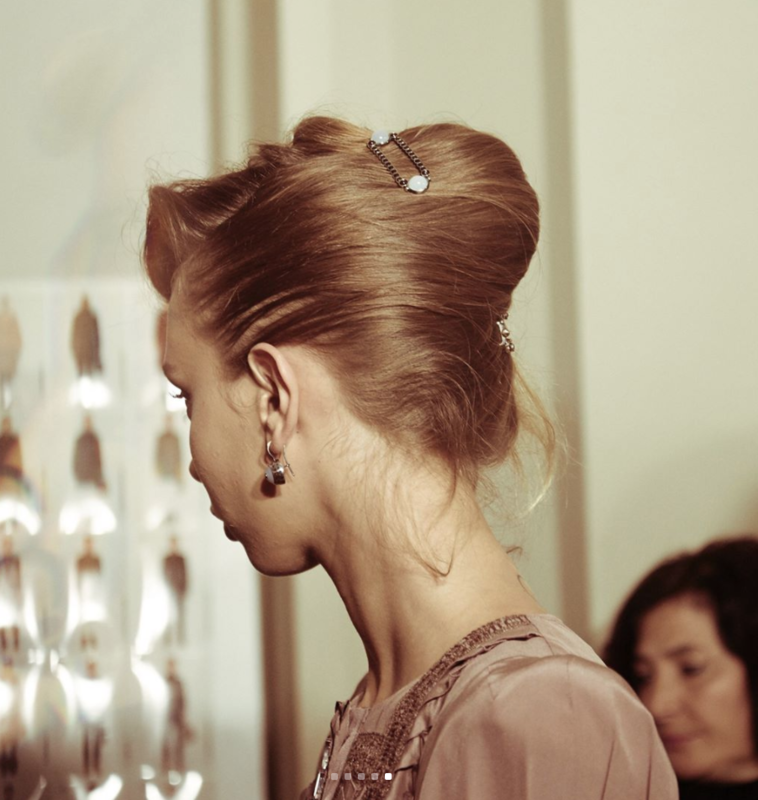 LOOK ONE: WOMEN'S
Prep hair with All Soft Shampoo and Conditioner to cleanse the hair and add softness and shine.

Guts 10 Volume Spray Foam, concentrating at the roots of the hair, and throughout the lengths.

Roughly blow dry hair using fingers.

Once dry, apply Wind Blown 05 all throughout lengths, ends and at the crown for a dry spun,windblown texture. Brush through your length with a boar bristled brush.

Pull hair at the crown over to one side of your face, creating a 40's wave in the front. Set with bobby pins.

Using a boar bristled brush, pull hair back to nape of the neck and pull up into a French twist. Set with pins.

Pull out a few pieces using fingers, allowing them to hang loosely for a soft, romantic look.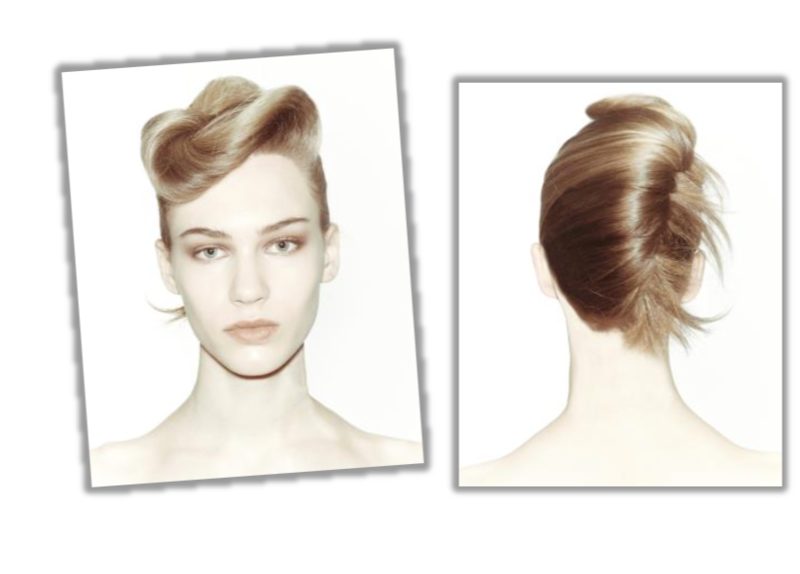 LOOK TWO: MEN'S
Prep hair with All Soft Shampoo and Conditioner to cleanse the hair and add softness and shine.

Allow hair to air-dry while using fingers to twist the hair and enhance its natural texture.

If needed, utilize a curling iron for added texture.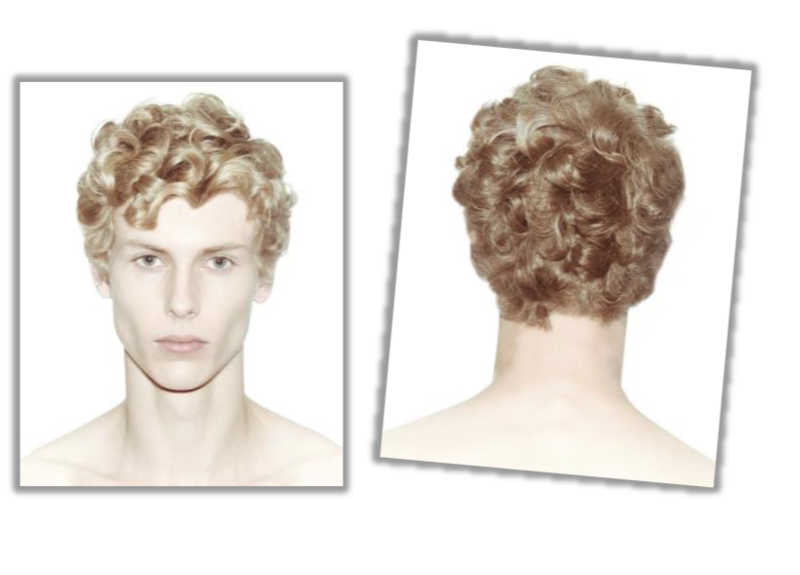 What did you think of the show? Stay tuned for even more Fashion Week hair inspiration and be sure to stalk Redken on Bangstyle and check out the product picks below!