You may be wondering; Is the ombré really, truly coming back? I know what you're thinking: haven't we seen enough and more of this hair trend already? But when something is that good, why let it go? Apparently, the verdict is in: the ombré really is that good.
There was a brief lull in the ombré craze in early 2016, until Kim Kardashian briefly returned to the look in March, revealing a fresh take on the trend on Snapchat. This style pundits thinking: is the ombré more than just a 2-season wonder? Could it be possible that this trend has all the makings of a classic; timeless, and adaptable? Sure looks like it, because every time you think we've seen the last of the ombré hair color trend, a celeb will pop up with a whole new version and send the cycle spinning once again.
There's a great deal to be said for the ombré trend: it's fun and flirty, it allows you to experiment with multiple hair colors at one time, it can be worn as subtle or as dramatic as you like, and it can look both sexy and sophisticated while being undeniably striking. If you want a failsafe route to statement hair, try the ombré. Done right, it suits all skin tones and personality types, making it a universally relevant hair trend. It really is of no surprise that style icons the world over keep coming back for more.
If you, too, are an admirer of all things ombré and are looking for an excuse to revisit your colorist, here are some great ideas for the Fall/Winter 2016 ombré trend.
Try Subtle Shifts Of Color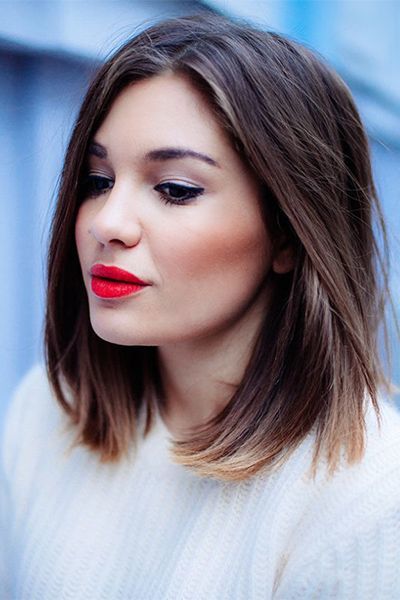 The ombré trend, at least in its original form, is marked by a dramatic shift in color, moving from the very dark roots to the very light tips. Subsequent takes on the trend saw more gradual gradients and spin-off trends, like the sombré, but the essence was maintained. For Fall 2016, sport a more sophisticated ombré by keeping the two extremes not so extreme. Move between dark and medium-dark or medium-dark and medium-light. If your base color or original color are on the lighter end of the spectrum; move from a warmer, richer, light color to a paler shade. Think chocolate brown to walnut and deep warm mocha to a cooler coffee. For the blonde tones, consider moving from a warm honey hue to sandier blondes or from pale buttery blondes to platinum. The point is to keep the ombré so subtle it almost looks like a trick of the light. This particular ombré variant works especially well in short hairstyles because the effect pops vividly, so it's a sweet little surprise at the very end.
Tone-in-tone Ombré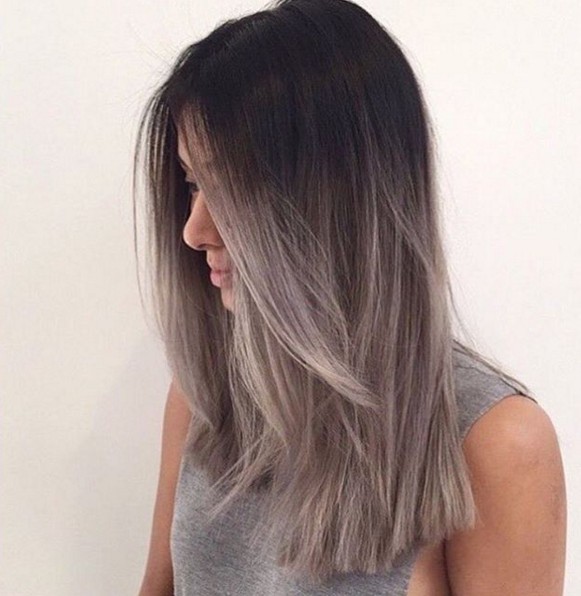 The original ombré was defined not only by pronounced shifts in color, but also movement between two (or more) different color families. The brunette-to-blonde combination is the most popular one we've seen, giving wearers a chance to make the best of both worlds at one go. For people who don't naturally wear blonde well, transitioning from darker shades to softer blondes was a great way to go light in a more organic way. However, the new ombré is breaking all the rules and a great way to keep the concept (a gradual lightening of color) alive, while still reimagining it, is to work within a single color family. Instead of working with two or more different colors blended together – stick to a single palette and go for changes in tone and intensity instead of pigment. Whether you're working with the classics like brunette or blonde shades, or getting more adventurous with greys, purples and reds, create tonality with changes in depth and light, instead of type.
The Reverse Ombré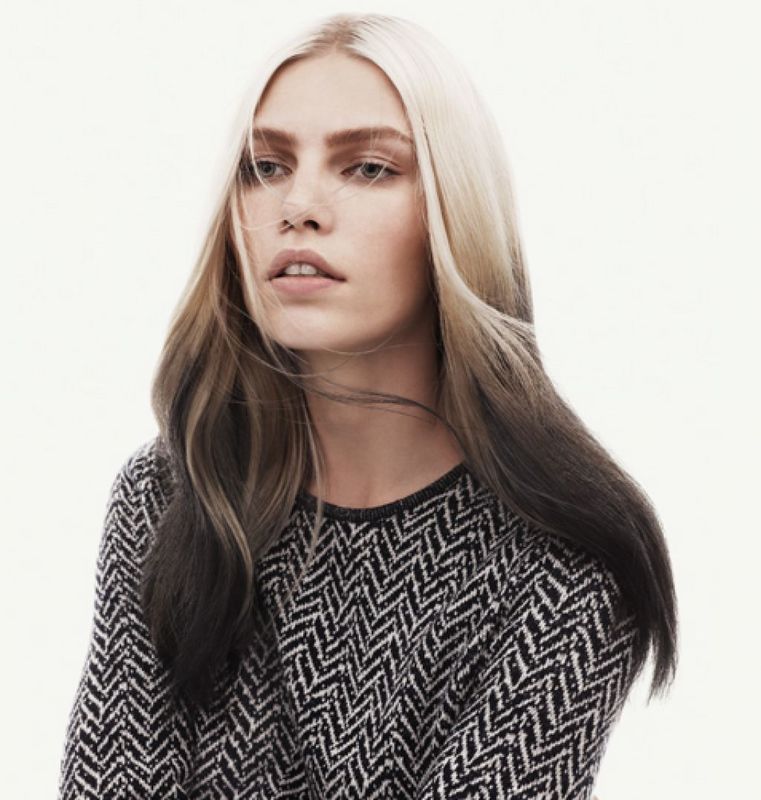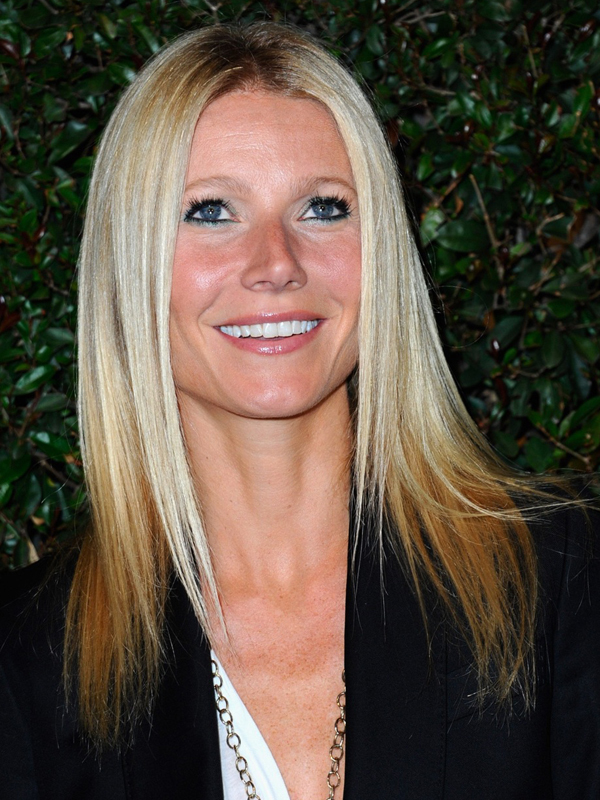 For Autumn Winter 2016, turn the ombré on its head with hair color dyes that move from light to dark. We've already seen the reverse ombré before but it hasn't taken on quite as spectacularly as its more famous cousin – until now. Since old styling wisdom dictates going light for the summer, most people choose the traditional ombré for the warmer months. By that logic, it makes sense to opt for deeper, darker ombrés come fall. Start with softer roots and move towards richer mid-lengths and bolder ends for a more glamorous effect.
Get ready to revisit an old favorite while keeping it fresh with the Fall Winter 2016 ombré hair color trend.
---
This post was courtesy of Sascha Breuer, be sure to check out his fabulous blog SaschaBreuer.com and his amazing uploads and travels on Instagram @Sascha_Breuer.