Jenny Strebe, AKA Confessions of a Hairstylist, has an effortless way of taking intricate hairstyles and making them possible for us to do at home. Not only are we swooning over the color by Jay Wesley Olson in their new "Cotton Candy Collection", but we love the modern meets classic up-do. Luckily for us, Jenny agreed to share the steps to the look!
"Inspired by the current pastel color trend, I wanted something that was a high fashion tone but able to be seen as elegant at the same time. This technique showcases a diffusion at the root, riding the appearance of just a typical root touch up. With the color variations and contrast, it gives depth and movement to the hair with no hard lines, giving beautiful continuity throughout the look. These tones can work on the runway or toned down for a fun boho look.
The color also offers contrast and visual interest to up styles and braids, as shown by Jenny below. Taking an edgy look and combining it with a romantic up style, perfect for that edgy bride… who says you can't rock pink hair on your wedding day! Lets get started and we hope you enjoy the beautiful Cotton Candy Up Style!"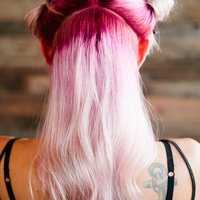 Begin by sectioning out your hair from above the occipital bone to the top of the ears on both sides and clip away the top sections for later.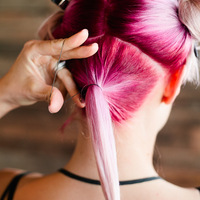 Create a low pony inside of your section securing it into place using an elastic.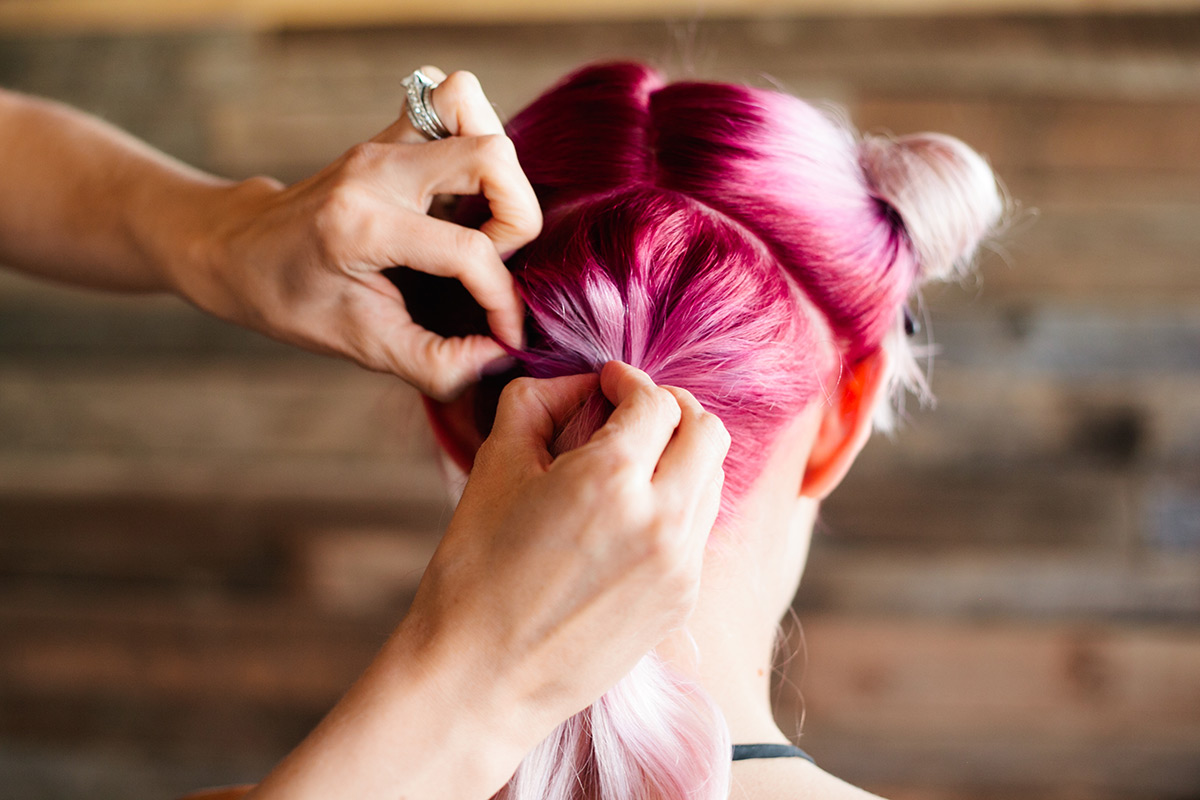 Pinch and pull the hair above the elastic band to create volume and fullness.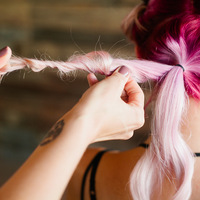 Twist sections of the hair inside the ponytail and finger tease each section for an erratic texture and fullness.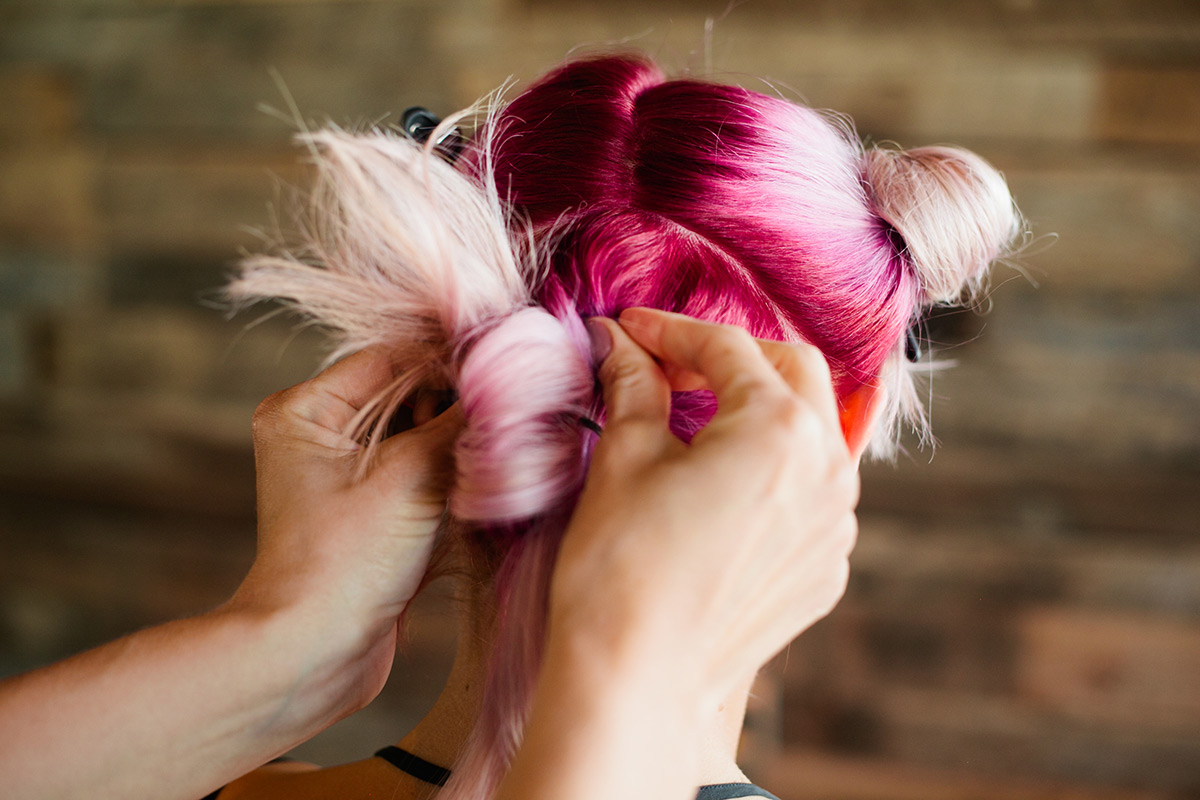 Pin each twisted section in the up-do individually, working in a circular motion.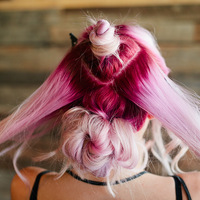 Create a triangle section on top, and now we are going to work with the side sections of the hair.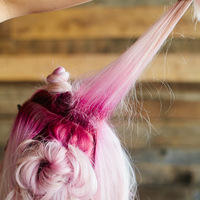 Tease lightly at the roots using your Sam Villa Tail Comb for extra volume.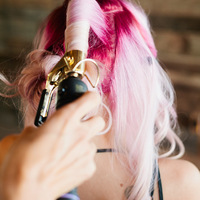 Take horizontal sections and curl each section using a lightweight hairspray.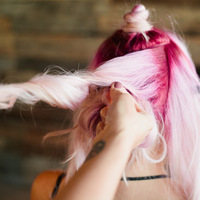 Twist and finger tease each horizontal section back and pin to secure.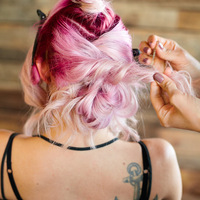 Next we will continue to pin and place the hair into the low bun we previously created. The key here is to visually place each section, meaning there is no right or wrong place to secure the sections. Continue to incorporate hair with twisting the hair back into your low bun.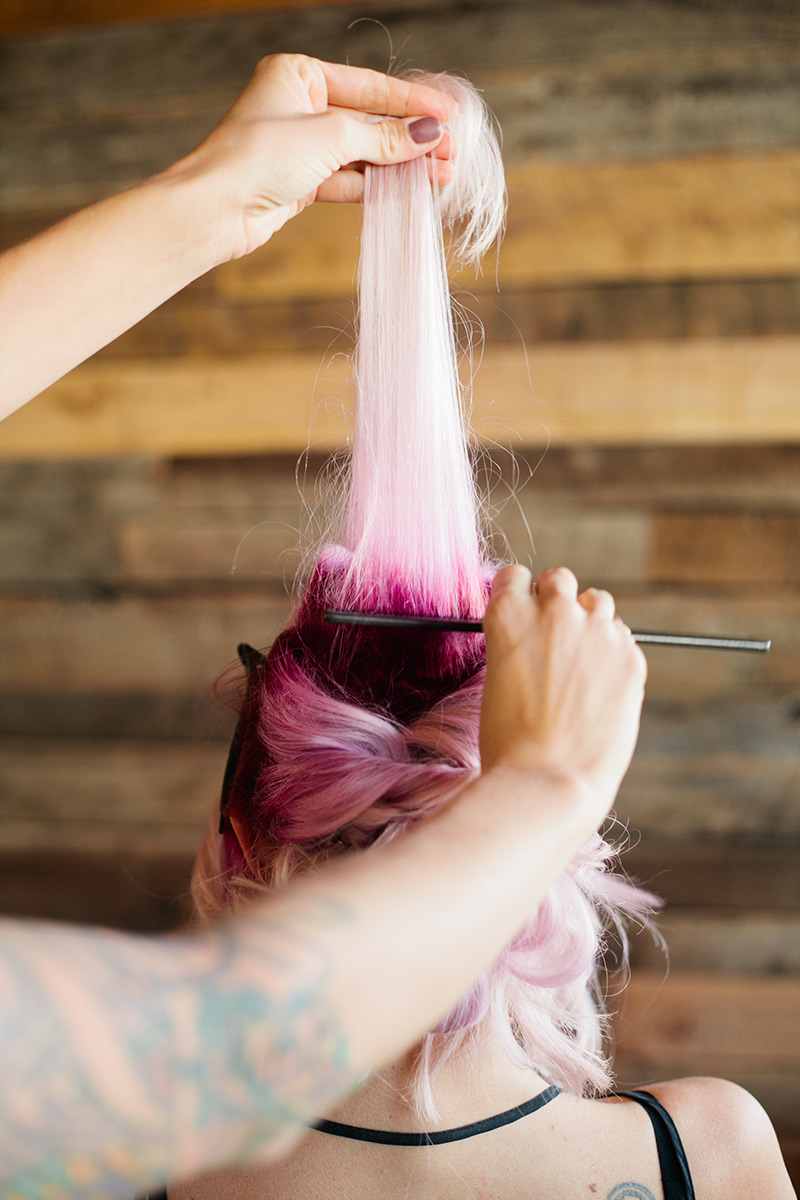 Drop the top section out and tease at the base.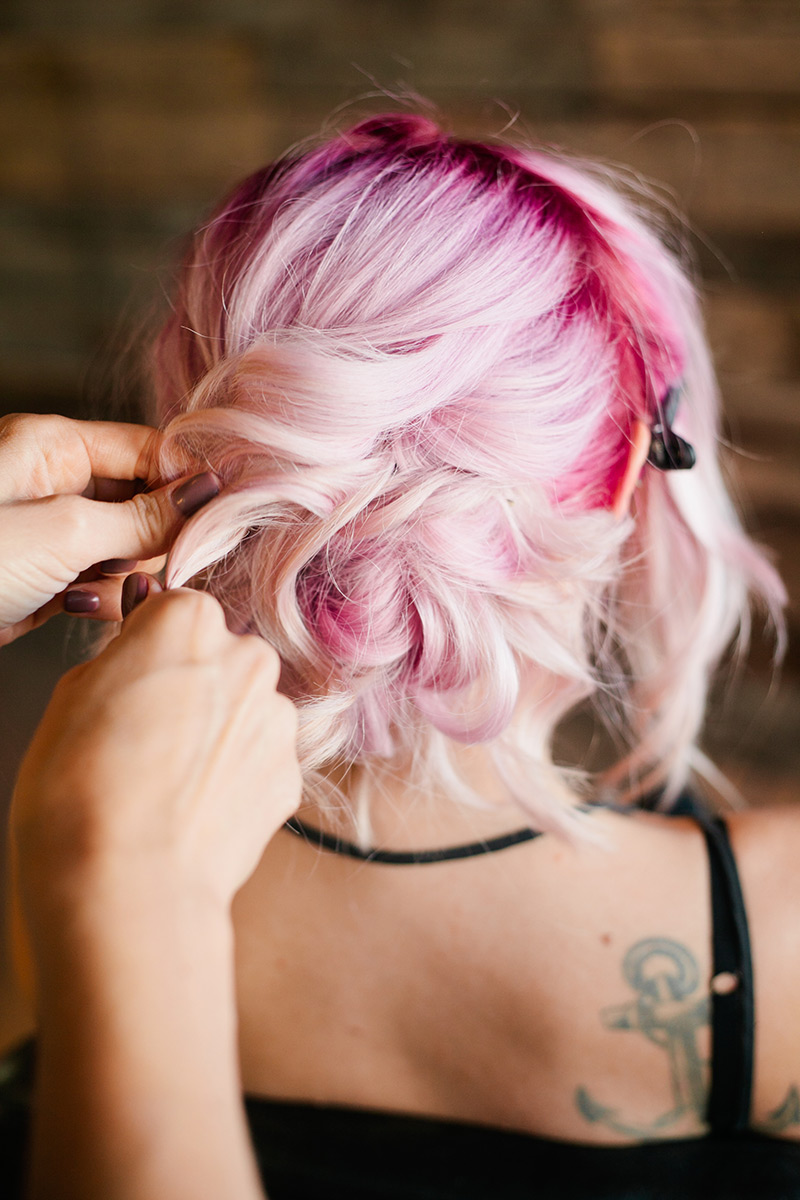 Curl the triangle section and do the same thing as earlier, twisting the hair back into the low curly bun.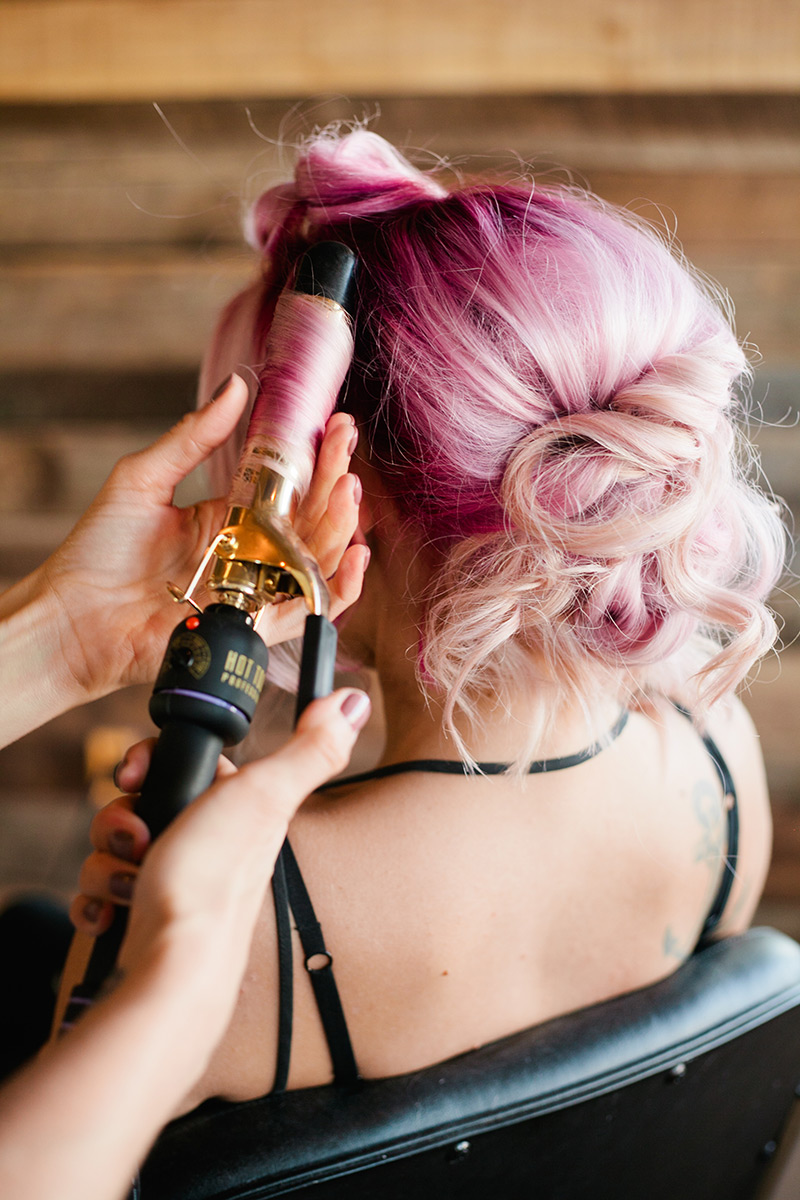 Now work into the front sections; you will want to curl the front sections going away from the face.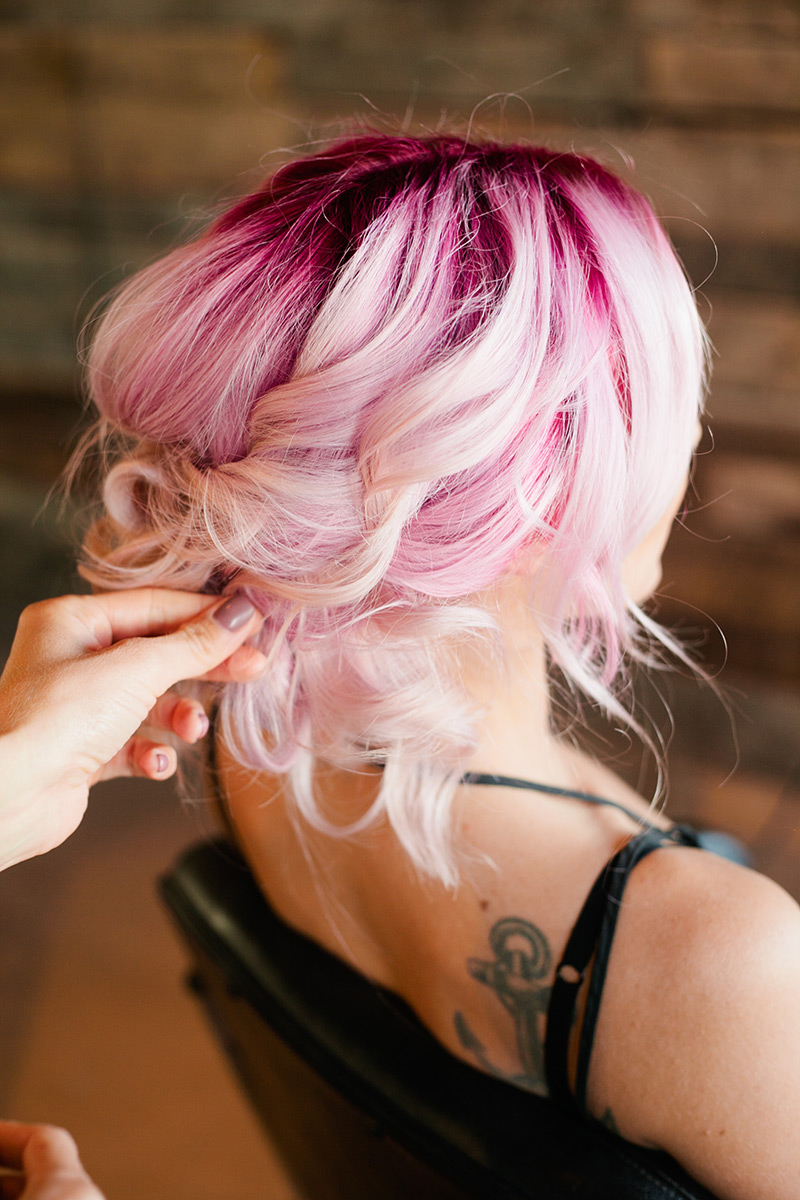 Visually pull your sections back and pin into place by using bobby pins.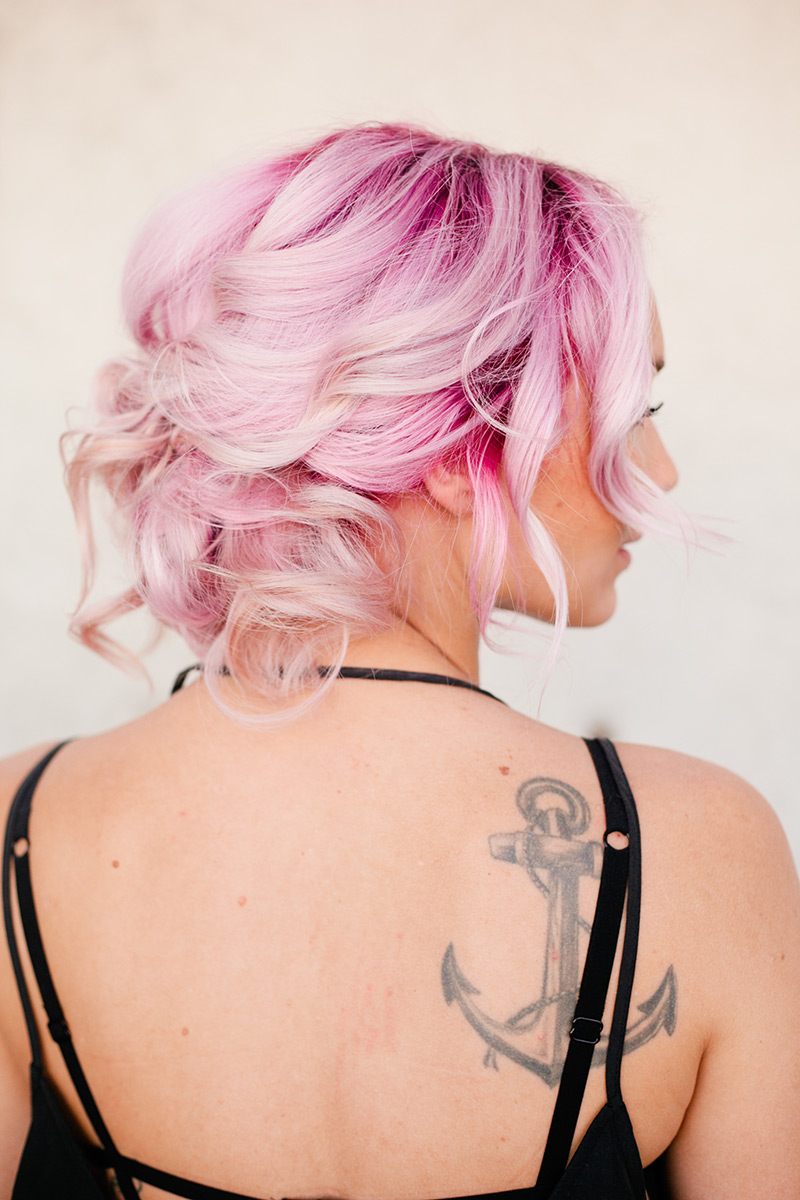 If you love this Cotton Candy Up Style, I encourage you to replicate this look and feel free to tag me on Instagram @theconfessionsofahairstylist so I can see your work.
Feel free to check out my Blog, You Tube orInstagram  for more hair tutorials, daily hair inspiration and information about my upcoming up styling classes I have to offer. Be sure to Stalk Jenny Strebe on Bangstyle to keep up with all her hair art on Bangstyle!