Cover Style: Michelle-Nichole, Written by: Kellie Carlson
The spring trends are out and the reports are in: buns are back. Buns have been reinvented into yet another collection of cute and easy styles that are sure to make your hair the highlight of the season. So how do you rock the bun this spring? It's easy as one, two, three:
Chill Chignon: Let's face it. Buns are always around and will always be in style. But for this season, the slicked back topknot is out and the relaxed chignon is in. This look is classy, yet flirty. It can be created by first using a texturizing spray and then curling your hair. Loosely run your hands through the waves as you pull your hair back into a low pony in the back near your neck. Next, simply twist your hair around the elastic and secure the style with pins. Don't worry about making sure every hair is perfectly brushed into your ponytail or that they're all neatly tucked into the chignon. With this style, a more messy look is what you're going for. It is a style that is perfect for day-after hair or for those long afternoons at work where you need to keep your hair out of your face.
Try this tutorial from Daniel Roldan, you'll have your Chignon in a sinch!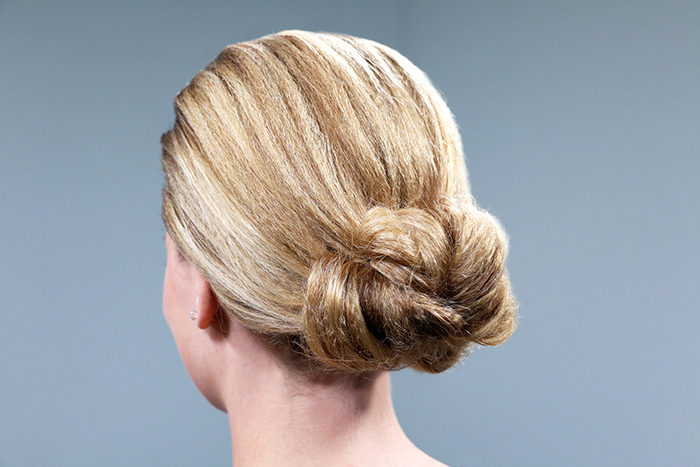 Style by: Daniel Roldan
Half-Bun, Half-Down: While the half-up half-down emerged with a revived zeal this past summer, it's making its debut yet again, but with a new twist. That's right you guessed it, a half-up half-down style featuring a bun! Like the chignon, this style is flirty and romantic. Start by curling your hair— loose waves work best. Then, section your hair and pull the top section into an elastic. Again, it's okay if this half-up portion is a little messy and you let a few pieces fall around your face. Next, wrap the half-up portion around the elastic and secure with pins; this will give you a small bun while the rest of your hair remains down in loose waves. Secure the style with hairspray and you're good to go!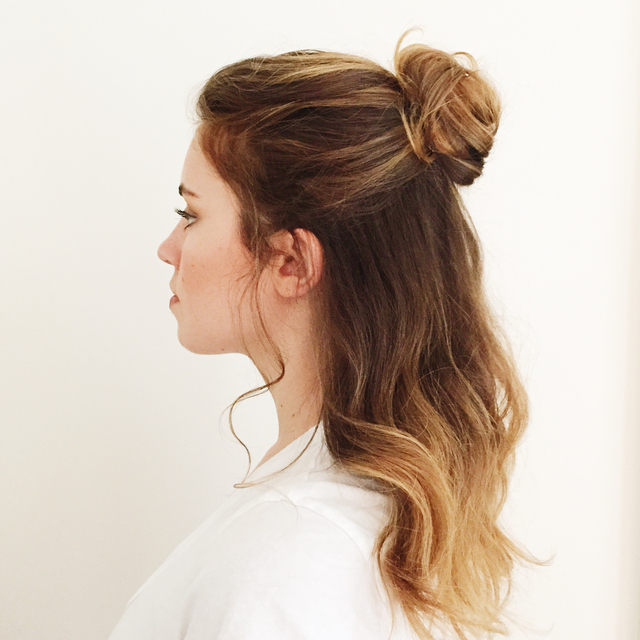 Style by: Jennie Kay Beauty
Braided buns: The season of festival hair is upon us and that always means one thing: braids. In the past, common styles featured small braids and loose waves— usually accented with a flower headband. While this style is still popular, leaving your hair down often makes you feel sweaty and sticky when you spend all day outside in the sun. This season's festival hair is your new savior; keep the braids and the headbands and add a bun! Make this style your own and have fun with it. You can have side braids into a low chignon or a french braid into a topknot— the options are endless. You can even add your favorite flower headband or decorative pins to the style for added design. In this way, you can rock the festival scene with hair that's both cute and keeps you cool.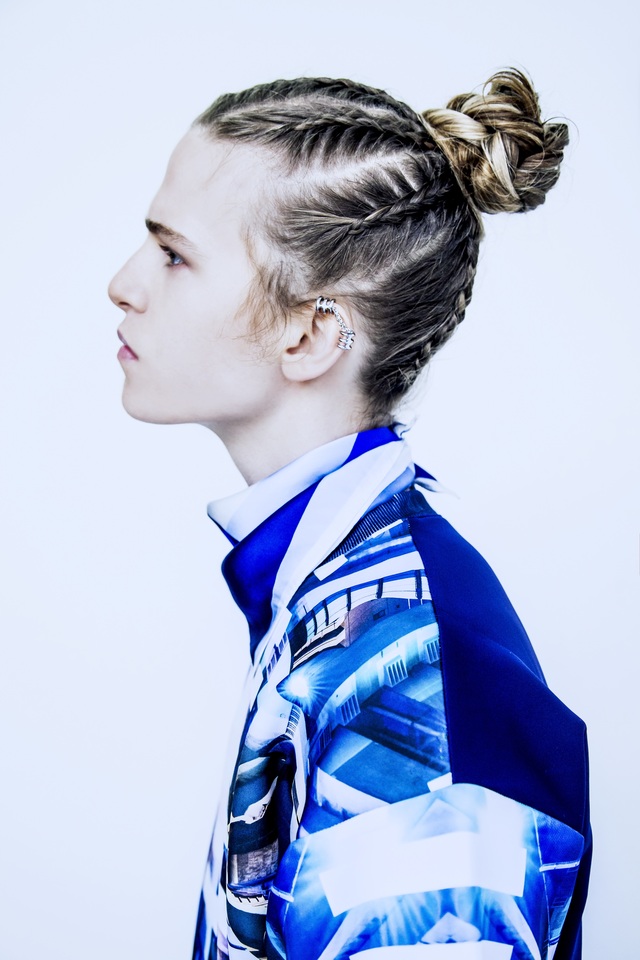 Style by: Luke Harris
So there you have it. The sun is out, flowers are blooming, and the buns are back. Ditch the slicked back styles and opt for these romantic looks that will make you sweeter than all of the spring flowers.