We sat down to talk with Sherilynn Smart of Sherilynn Jade Salon in Lafayette, CA to know more about her career as one of the first members of the Pureology team and an now an educator, how she started her salon, and the tactics she uses to educate her salon staff. Take a peek to learn more about the process and see if becoming and educator is for you...
---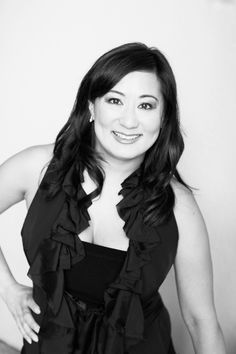 When did you know you wanted to start your own salon?
I knew I wanted to own a salon in 1983, my first year of Cosmetology school. The name of my dream salon at time was "The Spiral Haircase". At that time I was inspired by curls and movement, I still smile when I think of that.
How has your time as a Pureology educator shaped your experience as a stylist?
Pureology has given me the tools and platform to share my wealth of knowledge across the country and with my team at Sherilynn Jade Salon.
Being an educator with Pureology has made me a much better stylist and person! When you are teaching, you are constantly learning and getting better at your craft. It forces you to understand the "Why" behind everything that you. Not only does it drive me to be better at my craft, it has led me to become personally grounded, which is an amazing feeling! J
How do you feel this prepared you as an educator?
We have trainings on everything from personal grounding, hair skills, social media and business. Having accountability with my friends and peers in the Pureology/Redken organization is a driving factor!
What is the most important piece of advice you give to your stylists?
Practice, Practice, Practice, and consistent Perfect Practice will lead you to Success! Whether it is in your artform, consultation skills or product recommendations.
How do you currently incorporate education into your salon?
We have guest artists come in 3-4 times a year for in-salon education. We work on everything from basic color, advanced color, haircutting, styling, blow drying, current trends, and editorial work. You name it; we work on it! We believe in education so much that we require our team to have 2 days of outside education a year, to help our team achieve this goal we give our stylists education money to attend events relevant to our industry. One year we were able to send 12 artists to the Redken Symposium. We also use our monthly staff meetings as an open forum to share new techniques, products and any new discoveries with each other.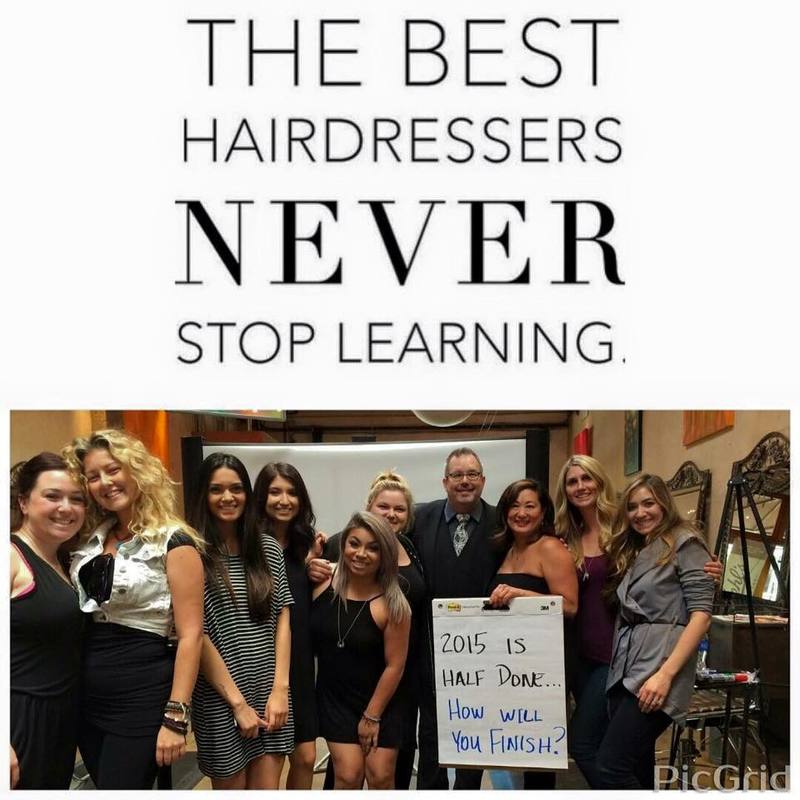 Dave Kirby - Motivational Business Class
What is your favorite part about educating?
My favorite part about educating is when I am working with someone and I can see the light bulb click on! It's a huge reward knowing that you have helped someone on their journey to success! As an educator you are always learning. It keeps me inspired and motivated to keep up with the trends and continue to strive to be on top of my game! Educating is so rewarding-we all win, salon guests, team, peers and myself! J
How do you inspire your stylists?
My goal is to inspire my stylists by being a role model. To be humble, open for coaching and learning, most of all being a kind, generous, good person in the world.
What is your favorite product to use?
My favorite product to use is Pureology's Cuticle Polisher. This is the most amazing finishing product. I use it to detail hair, remove frizz, add texture and smooth the hair. It is one of the most versatile stylers that I work with! My FAV!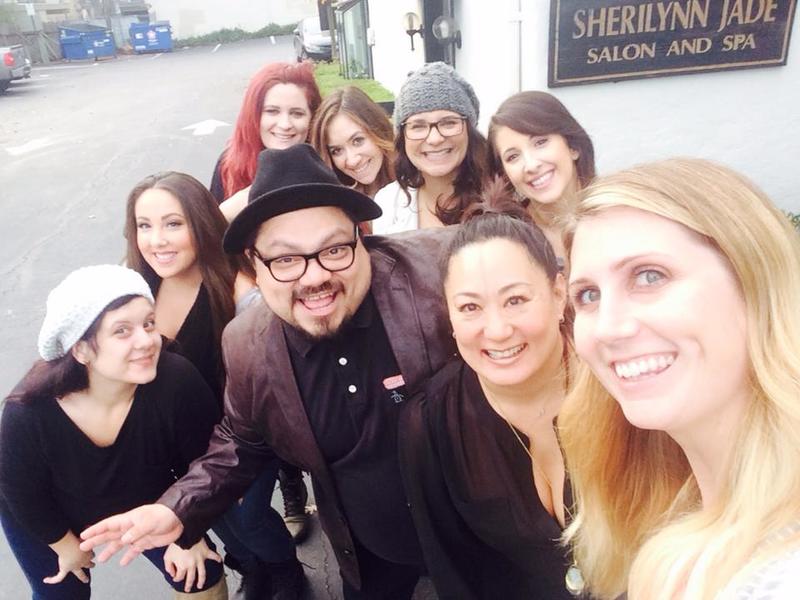 Education with Hugo Urias!
Do you have any advice for stylists looking to get involved in education?
1) I would advise stylists that are interested in becoming an educator to align themselves with a company that shares the same values, and whose products they are in love with. 2) Never stop learning Practice, Practice, Practice! 3) Be yourself and Have Fun!
---
Be sure to check back for even more inspiration from educators and stylists alike!