Whether you spend your free time at the gym, riding your hog, or running laps around the house chasing your dog, chances are your hair needs special attention to stay in place. Although sometimes not so great for your hair, leading an active lifestyle is increasingly popular these days as it's great for your health!
This year sitting was deemed the new smoking, Athleisure gained popularity, and New Year's Resolutions for getting fit were at an all-time high. Naturally, you need a product that can keep up with your new lifestyle.
With the latest release of Clay Matte Pomade, we're happy to say that there is finally a perfect product for active men, or for you who just need your hair to stay in one place. This sweat proof formula is best on shorter hair and gives you the ability to mold your hair into almost any style you desire. Whether your hair is straight or wavy, this product can accentuate texture and movement while providing all day hold.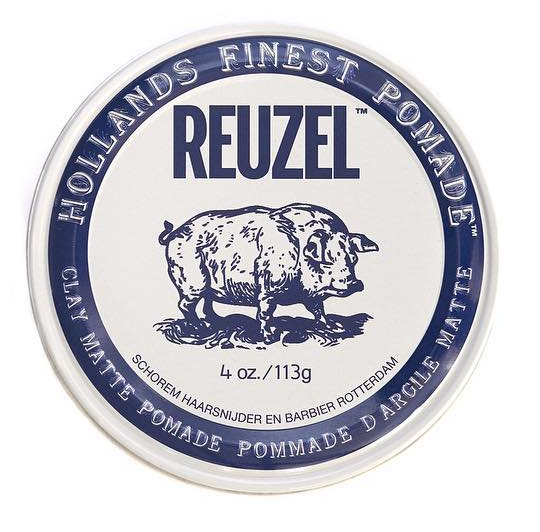 Over the past few seasons, as men's grooming has grown in trend, convenient techniques to style hair and proper product application has grown more relevant. Matte Clay Pomade is best applied to towel-dried (at least 75% dry) or blow-dried hair. Simply rub amount between the palms of your hands and work into your strands to get your style. While this is also a great option to add texture, adding more product can also give you more hold.
With Beeswax, Vitamin E, Bamboo Extract, Quinoa and Aloe Vera Leaf, you hair will not only stay in place it will be nourished, moisturized, and strengthened all day as well.
For more tips and tricks to getting the style you desire, checkout Reuzel on Bangstyle where you can learn about their looks, shop their products and learn the best way to style your hair from our favorite Scumbags.