The great thing about current day styles is the individuality expressed throughout. The texture is undone, colour is every shade of the rainbow, and with endless education, various hair types are able to wear any cut they desire. While matte finishes have had their moment, the one thing everyone is aiming for this season is a high dose of shine. From hair colour to cutting techniques and styling hacks - these are our top ways to add shine to any style.
COLOUR
While much of a shiny finish can be attributed to healthy hair, there are various ways to create shine areas within a colour application. Looking at the big picture, you'll want to pay attention to your client's finished style. Are they looking to accentuate their natural texture or do they prefer to wear a highly styled finished look?
Once this is sorted, LIGHTENER and SHADES can be used to deliberately paint shine accents into the hair. In a recent KM.TV episode, ARTISTIC DESIGN.DIRECTOR James Nicholson shows us how to create shine lines and shade using FREESTYLE.LIGHTENER and SHADES. Take a peek at his exact technique here.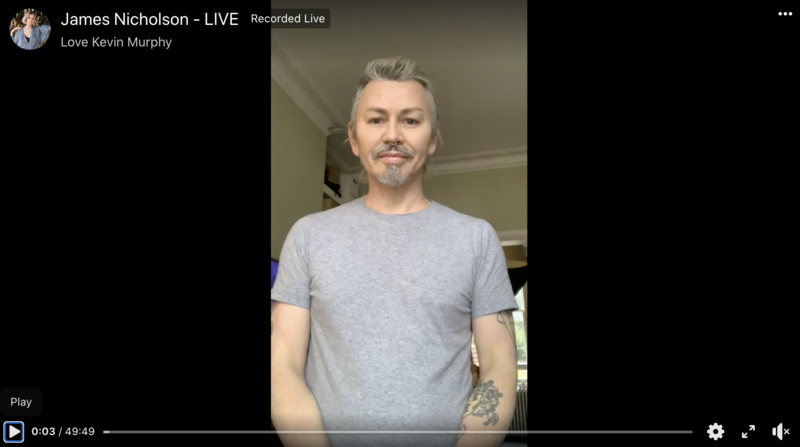 Another seamless way to create shine with colour? Add a pH.D to your client's service. A pH.D treatment can easily be tailored to refresh and refine colour or simply add a dose of shine with CLEAR. Brush up on the basics to learn more about pH.D and what this alkaline to acid colour transformer can do for your hair.
CUT
The biggest culprit causing dull strands is split ends. As noted above, the health of the hair greatly impacts the overall finish, which means regular trims and cuts can help add to your clients' shine factor. Additionally, by shaping up a style and ridding ends of damage, styling the hair becomes that much easier. Take a peek at this tutorial from HEAD.MASTER Nathan Gorman and be sure to tune into even more techniques on Youtube.
STYLE
On an elemental level, when hair is dried, the cuticle layer of each strand lays flat in an overlapping position. The straighter the cuticle lies, the easier light reflects creating the appearance of shine. While this can be greatly improved through colouring and cutting, the styling factor is the pièce de résistance that ties it all together. While it is possible to get supremely shiny hair during air-drying, blow-drying and heat styling the hair increases this factor.
PRODUCT
It is best to send clients home with products that are bound to be game-changers for their shine factor. Starting with the health of the hair, HYDRATE-ME.WASH and RINSE are the perfect duo to replenish parched strands and deliver a healthy glow. When it comes to delivering a finishing shine, SHIMMER.SHINE and SHIMMER.ME BLONDE are absolute must-haves on set, in the salon or at home. Created to revive lacklustre hair and counteract dull colour, SHIMMER.SHINE and SHIMMER.ME BLONDE add a lightweight healthy shimmer to the hair while hydrating and conditioning the hair.
How clients take care of their hair at home accounts for a large part of their overall finish. Ramping up self-care and paying attention to the health of their scalp and strands can positively impact their style. Stay tuned for an exciting new release that is sure to increase the health of your hair and add to your shine factor!