Balayage is by far one of the most requested services in the salon. With natural hair color and lived-in locks constantly trending, it is no surprise that this service is asked for on the daily. A technique derived from the French that literally means "to paint", hair is carefully and artfully bleached with natural brushstrokes that create a seamless lift. While this process looks like an easy task, mistakes can easily be made leading to unwanted placement and tone. Keep reading to learn more about the process and our top expert tips to brush up on the basics of balayage and give your clients the color they desire.
Start With The Consultation
Like any service, you'll want to chat extensively with your client about their desired results. All too often a client will come in a with a term they've seen on Instagram or in passing and not fully understand what it means. If necessary, you should be ready to pull up a picture on your phone or iPad to show them, just to ensure you are both on the same page. Because level and tone are equally as important as placement - during the consultation it is important to note that with Balayage your client won't get as high of a lift as with traditional foils and they should be prepared for this outcome.
Next, Prep The Hair
Once the client is content, you'll want to prep their hair for Balayage. We find that it is easiest to perform the service on straight hair because you are able to easily control the hair and see where you have placed the bleach.
Pick The Right Product
Balayage is best when the proper products are utilized – and in this case, the bleach is the most important tool. You'll want to pick a product – like Freedom Blonde Ultimate Blonde – to get the look. This unique formula allows you to control the bleach with open-air techniques like balayage. A clay-based formulation – it won't dry out before it has lifted to the desired level and it won't drip on the strands you don't want to lift!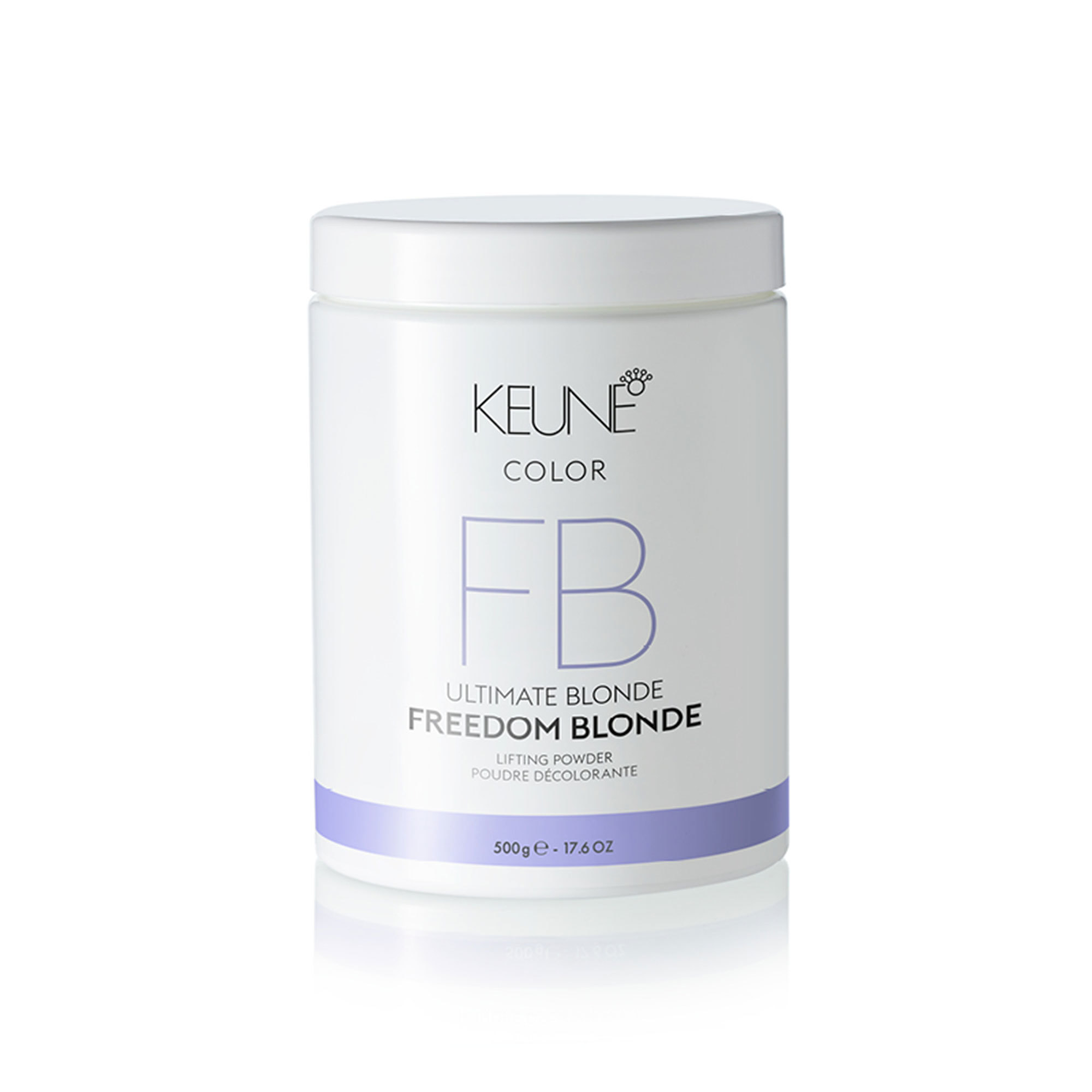 Pay Attention To Placement
When you paint (or Balayage) hair you'll want to stay consistent with your patterns. Think about the way your client wears their hair and their natural texture. For finer, thinner hair you'll want finer, thinner sections while with thicker wavy or curly hair you'll most likely want thicker sections. Balayage is best used to create a more beachy ombre look, so you'll want to utilize V placement to create this accentuated brighter at the bottom effect.
Send Off In Style
Bleached hair can often still develop up to two weeks after the initial service, which is the perfect time to check in with your client and see how they love their hair! You'll also want to send them home with products that will upkeep their style. Just like any highlight client, they'll want to add a color-safe shampoo and conditioning system to combat brassy tones and a heat protectant to keep their color-treated strands looking their healthiest.
Our Top Product Picks:
Silver Savior Shampoo + Conditioner
CARE Vital Nutrition Thermal Cream
---
Keune, for the salon professional since 1922.
To learn even more about their brilliant color, stunning styling, and trend inspiration be sure to stalk Keune on Bangstyle and follow them on Instagram, Facebook, Twitter, and Pinterest!