The topic of bond-builders and bond-building is everywhere. No longer just a salon-only term, TikTok and Instagram have broadened everyone's horizons and made them commonplace in today's beauty culture. As technology progresses, bond builders have also gained popularity whether you color your hair or not. As one of the top ways to prevent breakage and strengthen hair from the inside out, we're detailing how to add bond-builders into your daily routine — starting with your style!
Why you need bond builders
Color, heat styling, UV exposure, hard water, and environmental elements — our daily routine naturally places a great deal of stress on our strands. While adding conditioning formulas and using heat protectants can help, adding a bond-building treatment, like Redken Acidic Bonding Concentrate Leave-In, to your routine is essential to repair the hair and protect against further damage.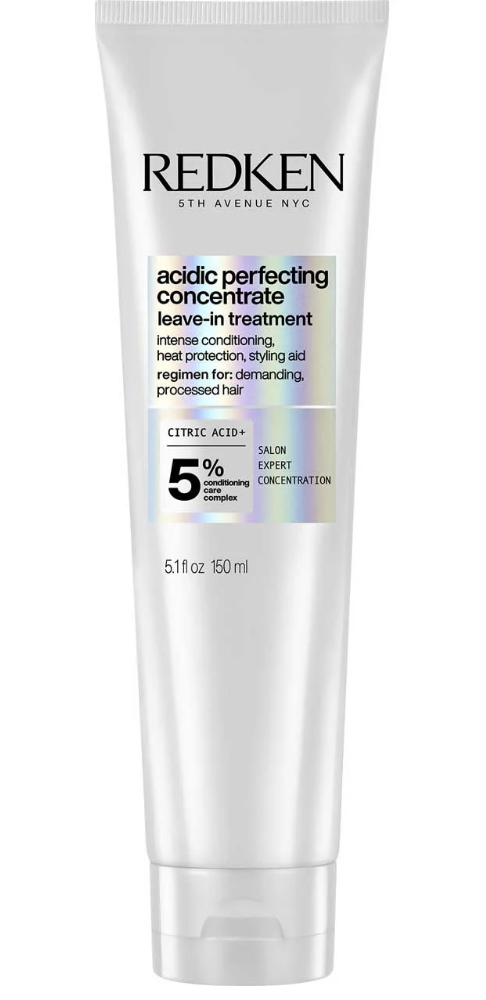 A styler that also protects
Everyone is constantly on the hunt for multi-use styling products that also act as a treatment. The impressive thing about Acidic Bonding Concentrate Leave-In is its ability to act as a styler and a treatment simultaneously. As a leave-in, it is the ideal product to prep strands whether you're wearing hair natural or heat-styled. Over time, as hair becomes strengthened and nourished, the texture will appear more defined, and natural and heat-styled hair will exude shine. In addition to protecting your style, Acidic Bonding Concentrate Leave-In also protects against color fade to extend the life of your shade.
How it works
Redken's Acidic Bonding Concentrate Leave-In contains citric acid and Bonding Care complex to reinforce weakened bonds. In addition to strengthening the hair, Acidic Bonding concentrate has an acidic pH to balance strands and return them to a healthy state. The formula works to improve weakened bonds and guard against further damage with heat protection up to 450 degrees.
The results
In addition to stronger, healthier, shinier hair, when used as a system, Acidic Bonding Concentrate Leave-In also defends against frizz, leads to 56% less breakage, 82% less visible split ends, and 11x smoother hair.
The Acidic Bonding Concentrate Line:
With in-salon and at-home treatments, bond-building benefits that started at your appointment can be carried on at home. Whether you've had a Redken Shades EQ Bonder Inside treatment or your stylist has applied Acidic Protein Amino Concentrate, Acidic Moisture Concentrate or Acidic pH Sealer, carry on the bond-building and pH balancing at home with the following: