Colored, highlighted, balayaged or natural — no matter how you became blonde, bond-building treatments are a must-have for any shade of blonde hair. This is because anytime a hair undergoes a chemical treatment to change its color, it can leave the structure of the hair in a sensitized state. To care for your blonde hair, take a peek at our top pick for bond care.
From in-salon treatments to at-home care, a range of bond-building formulas look after your hair's integrity. While your stylist can add these to your coloring or touch-up appointments, the key to caring for blonde hair is the everyday care routine you follow.
Everyday must-have
If you're going to add one product to your routine, pick Redken Acidic Bonding Concentrate Leave-In Treatment. This all-in-one treatment includes Bonding Care Complex and pH-balancing technology to improve the strength, resilience and finish of your hair. Creating 10x smoother hair instantly, you'll also see 88% less visible split ends after just one use. Because it has the power to protect and repair the hair at the cortex and cuticle level, this treatment has both immediate and long-lasting impacts. Plus, Redken Acidic Bonding Concentrate Leave-In Treatment offers heat protection up to 450 degrees, making it an ideal add-on to your daily styling routine.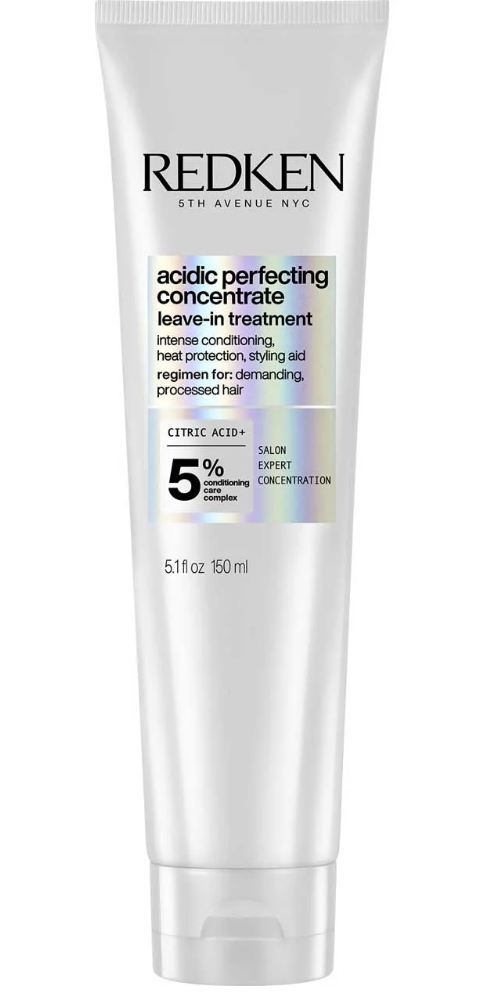 To enhance the benefits
While Redken Acidic Bonding Concentrate Leave-In Treatment works brilliantly on its own, it can also be used alongside the Redken Acidic Bonding Concentrate range to enhance the overall benefits.
The range includes:
When used as a system, it leads to stronger, healthier, shinier hair, with less frizz and 56% less breakage, 82% less visible split ends, and 11x smoother hair.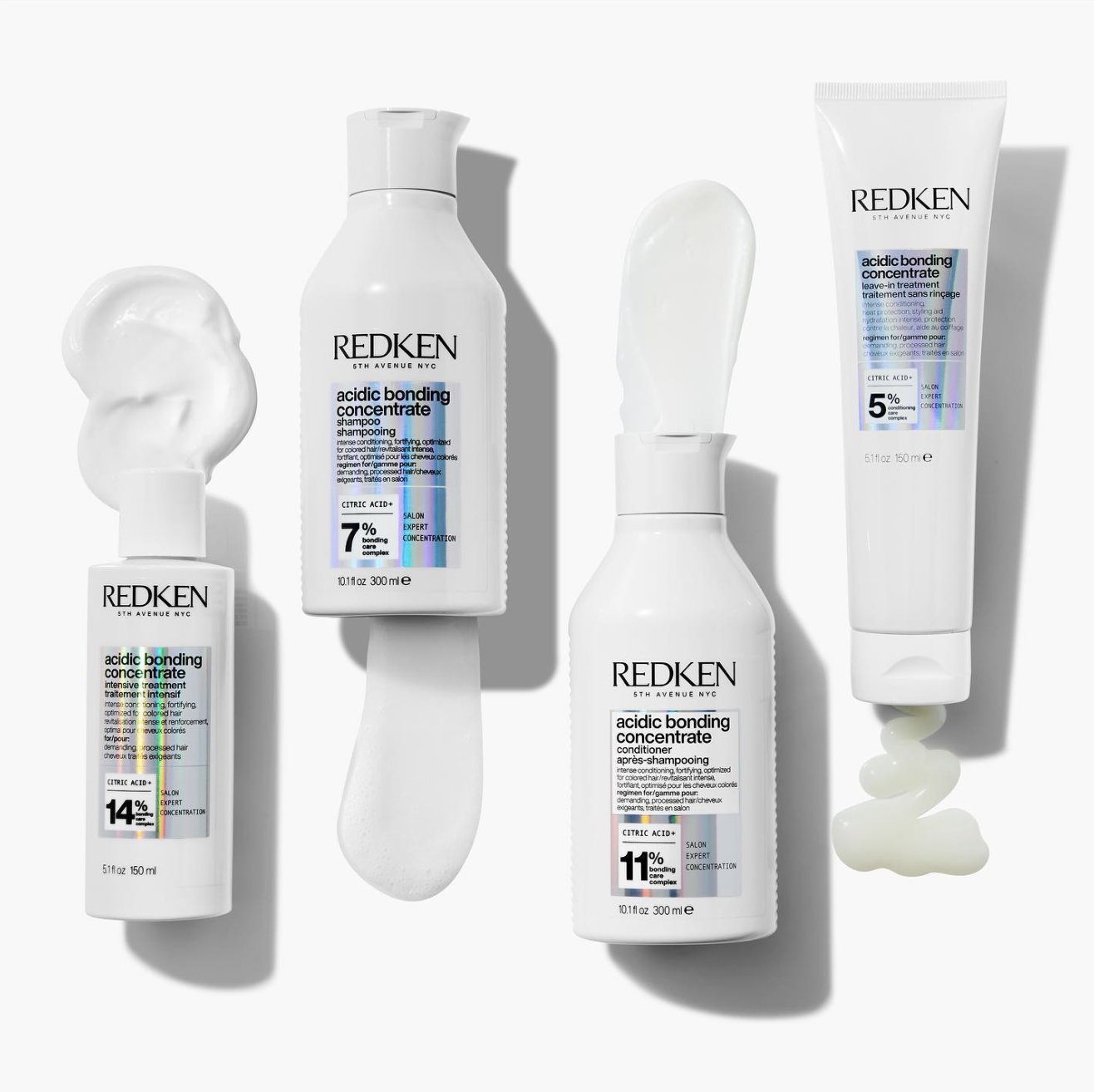 Services to enhance color between appointments
From lifting to toning and styling, bond builders can be used every step of the way. Redken Flash Lift Power 9 Bonder Inside helps achieve your blonde of choice with stunning, even results while protecting against damage and breakage thanks to the built-in bonder. Then, to refine and enhance pre-lifted hair, Redken Shades EQ Bonder Inside, available in a range of beautiful blonde tones, can enhance and protect the finished hue.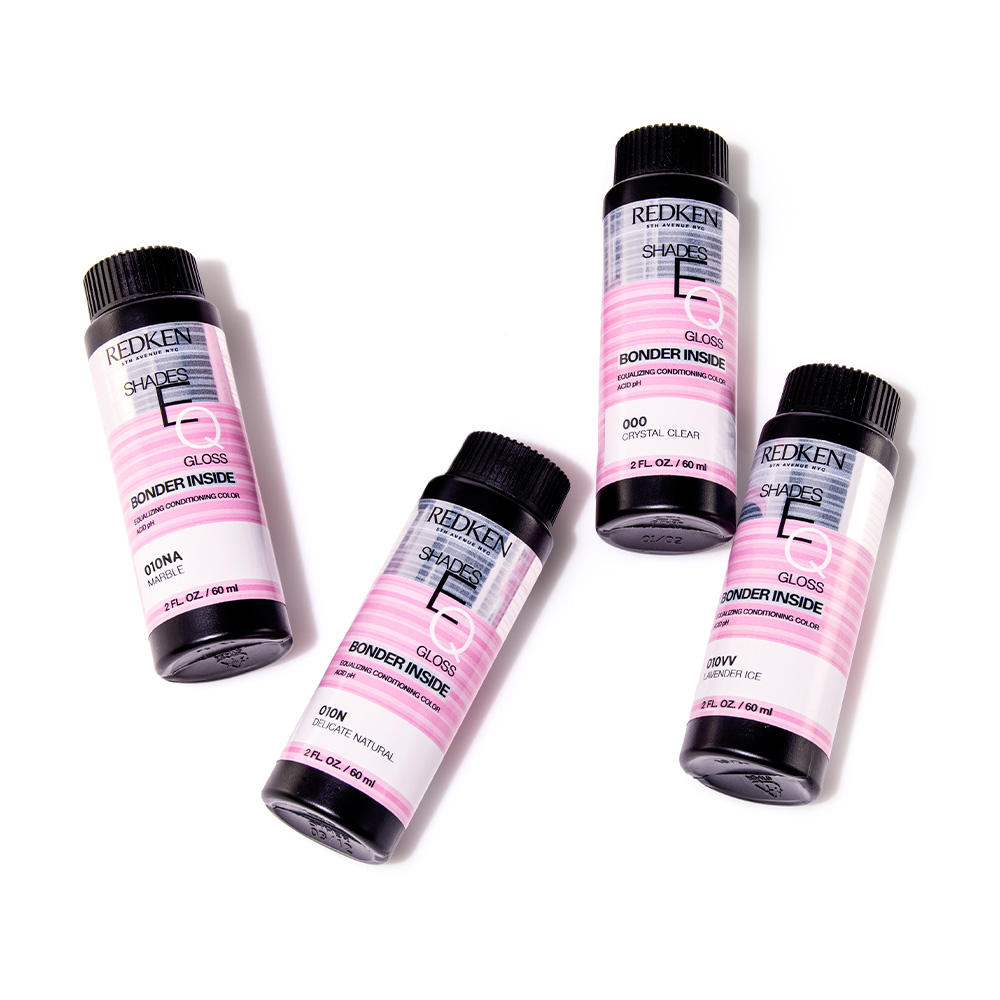 Book a Redken Shades EQ Bonder Inside service between your regular highlighting appointments to balance your tone and enhance your style with built-in bond builders. Follow this service with Redken Acidic Bonding Concentrate to encourage strong, bonded, healthy-looking hair.