Whether you want to get into session styling or already have and in, having a few go-to looks are key when working backstage. From fashion week to editorial shoots you never know when you'll need a quick and easy change of style. Evie Rivera, Sam Villa Ambassador @eviedzine, travels the globe working Fashion Week in New York, Los Angeles, Paris and Toronto, so she has her fair share of tricks to manage the backstage mayhem. One of her go-to's is a sleek chignon. It's easy and fast and puts the spotlight on fashion. Learn how to build this runway-ready chignon below!
The Steps:
Build a Strong Foundation - Apply Redken Guts 10 from scalp to ends and directionally blow dry using a Sam Villa Light Professional Ionic Blow Dryer and Artist Series Finishing Brush.
Create a Sleek Ponytail – Gather hair into a firm ponytail making sure it's perfectly smooth all around. Hold fist firmly against head with one hand and securely wrap a Tearsheet bungee cord around the base of ponytail without moving fist.
Form a Chignon - Wrap hair around hand, place on the high point of the head and secure with pins for an asymmetrical, yet balanced finish.
Shop The Look: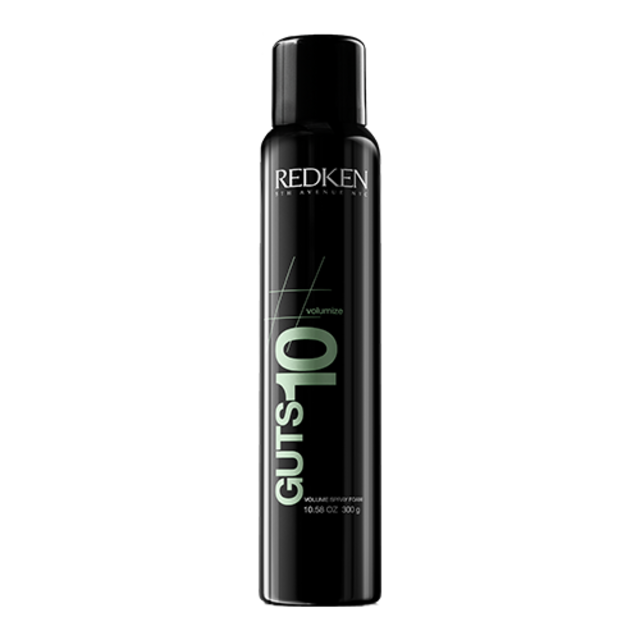 Sam Villa Light Professional Ionic Blow Dryer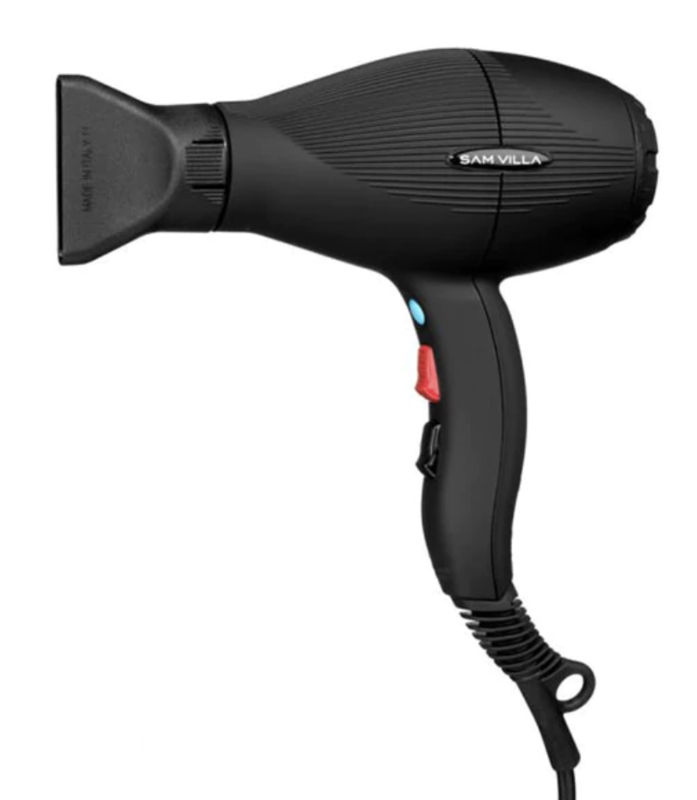 Sam Villa Artist Series Finishing Brush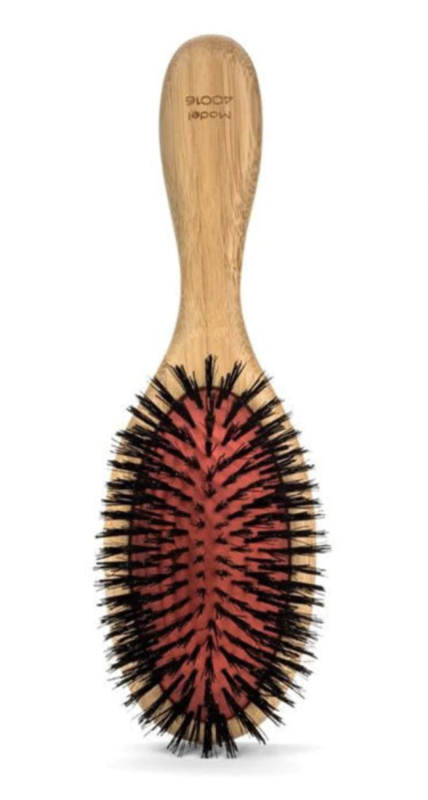 "This style is so convenient because it can easily and quickly be crafted with 1 bungee and 4 pins, yet stay securely in place through multiple wardrobe changes," explains Rivera.
Credits: Photographer: @Jesus Baez; Hair: @eviedzine; Tools: @samvillahair; Products: @redken.
Tune in weekly to learn more valuable information from Sam Villa and team here. Including "Mannequin Mondays," "Transformation Tuesdays," and "Wellness Wednesdays" on Facebook @SamVillaPros and YouTube @SamVillaHair. Quarterly "Show Must Go On" events can also be accessed on the same channels for FREE!