There's never been a better time to enhance your balayage techniques and with the latest formulation from Keune, they're making the process even easier. Keune's Freedom Blonde, a clay-based lightener was created especially for freehand techniques with up to 7 levels of lift. Creating a signature style is how you set yourself apart as a stylist. The best thing about balayage is the way each stylist can customize their color, creating their own individualized look. As you begin work with clay-based bleach you'll notice that you will be able to expand your abilities behind the chair. Using color, you can begin to highlight contours in a cut or your client's face shape.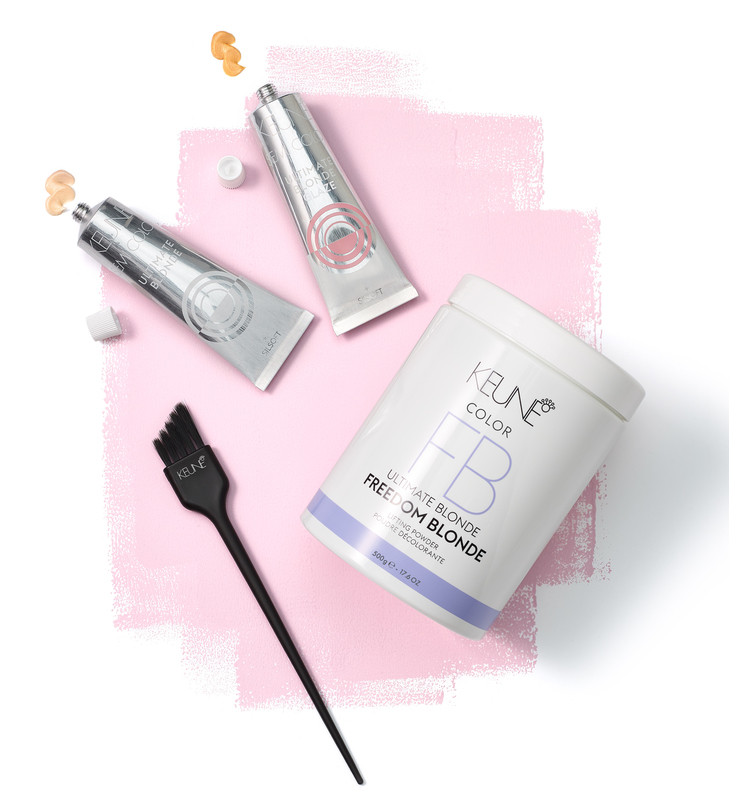 Clay-based lighteners are an essential tool for any stylist looking to take their color placement to a whole new level of freedom! Ever since the resurgence of lived-in color and balayage techniques hit the social sphere, stylists have spent hours looking for the best way to perfect their technique. While most traditional clay-based lighteners only offer 3 to 5 levels of lift, Keune's Freedom Blonde allows for up to 7!
Aside from the amazing ability to lift up to 7 levels, this formula allows for easy sketch-on styles without the need to use foils. Enhanced with persulfates for lightening, Freedom Blonde Lifting Powder is combined with Freedom Blonde Developer that features a sticky polymer for optimal adhesion. The reason this is so important is that this duo creates a rich, flexible formula that won't bleed or stain. The Freedom Blonde formula then creates a sheath around the application to buffer the air from drying upon application, allowing for maximum lift.
Once you've achieved your desired lift, it's time to tone! With Ultimate Glaze, Keune is unveiling new ways to enhance your client's color. With Grey, Silver, Silver Lilac and now Peach - they contain no levels, Ultimate Glaze is simply a tool to enhance shades.
Looking for a few ideas of ways to tone? Keune has a couple of color cocktails for you!
TONING FORMULAS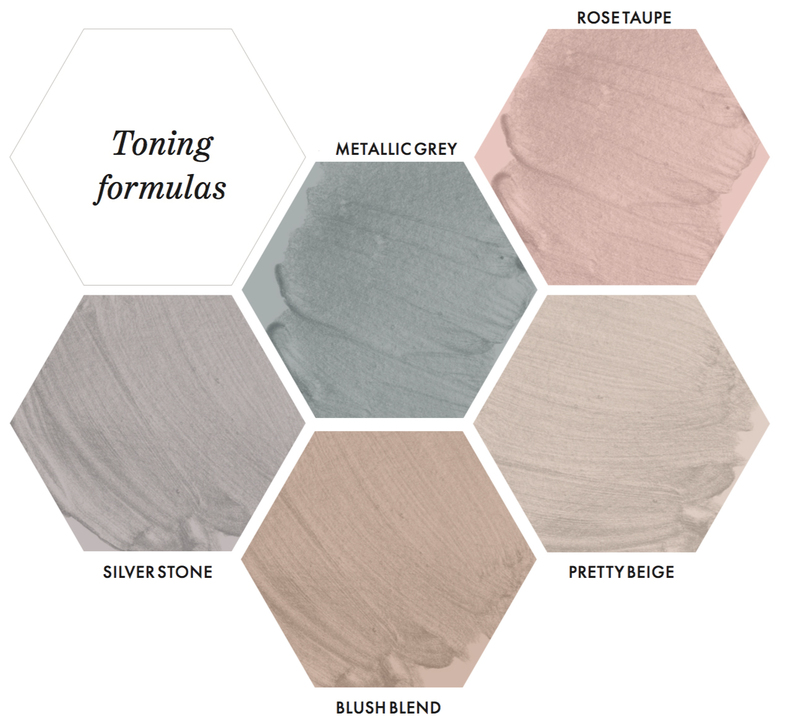 METALLIC GREY
22ml Semi Color 10.2 8ml Semi Color 0.11 2 ml Semi Color 1 5ml Semi Color 8.17 1:2 Semi Color Activator
ROSE TAUPE
17ml Semi Color 9.25 3ml Semi Color 6.53 1:2 Semi Color Activator
SILVER STONE
20ml Semi Color 9.1 10ml Semi Color 7.2 1ml Semi Color 0.77 1:2ml Semi Color Activator
BLUSH BLEND
20ml Semi Color 7.35 10ml Semi Color 9.31 10ml Semi Color 9.27 1:2 Semi Color Activator
PRETTY BEIGE
20ml Semi Color 9.31 4 ml Semi Color Soft pink 10ml Semi Color clear 1:2 Semi Color Activator
GLAZING FORMULAS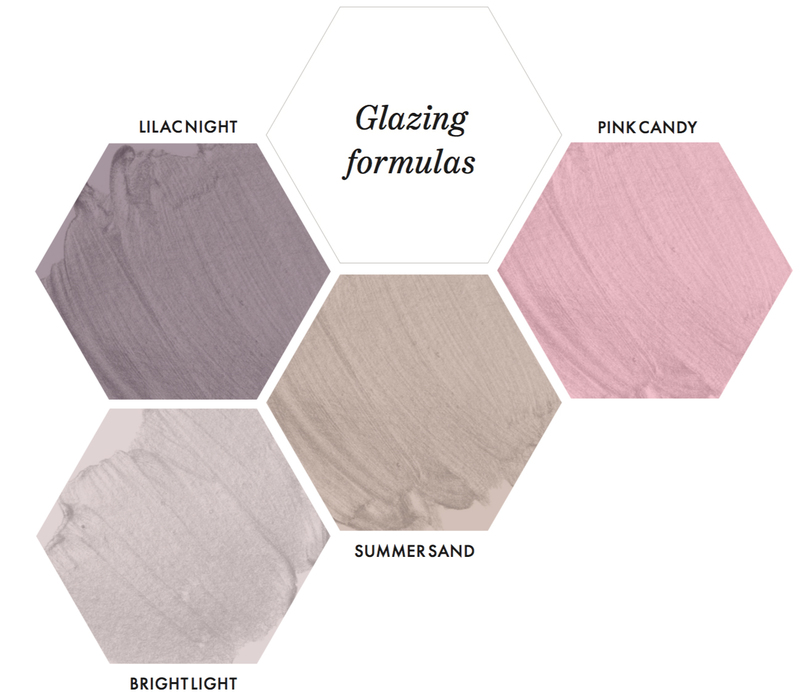 LILAC NIGHT
15ml Semi Color Grey 15ml Semi Color Silver Lilac 1.5ml Semi Color 0.11 1:2 Semi Color Activator
PINK CANDY
18ml Semi Color Soft Pink 3ml Semi Color 5.56 1:2 Semi Color Activator
BRIGHT LIGHT
20ml Semi Color 9.27 5ml Semi Color 0.11 40ml Semi Color Silver 1:2 Semi Color Activator
SUMMER SAND
34ml Semi Color 9.25 6ml Semi Color 6.53 10ml Semi Color Grey 1:2 Semi Color Activator
Home Care:
Looking to keep color looking its best between salon visits? Send your clients home with Bond Fusion Phase 3! Explain to them that anytime they dye their hair it is going to need a little extra TLC and Bond Fusion Phase 3 is the perfect way to protect their strands. Formulated to prolong the effects of the Bond Fusion Treatment, it will strengthen, condition and nourish the hair from the inside out!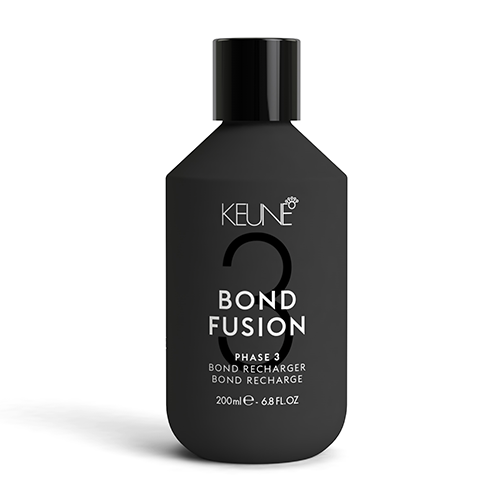 ---
Keune, for the salon professional since 1922.
To learn even more about their brilliant color, stunning styling, and trend inspiration be sure to stalk Keune on Bangstyle and follow them on Instagram, Facebook, Twitter, and Pinterest!