Whether covering up grays or refreshing hair with a gloss, after a fresh color application, clients leave the salon feeling on top of the world. However, nothing dims that feeling faster than when their color begins to fade. Color fade is a natural process that occurs to anyone that colors their hair. It can be caused by any number of environmental stressors — from UV rays to excessive heat styling or hard water. Instead of idly waiting for nature to take its toll, give your clients the tips and product picks they need to improve the life of their color at home.
Lightened Hair
From balayage to babylights or traditional highlights, hair that is lightened by bleach is prone to damage and has a tendency to lose vibrancy over time. This is why lightened hair needs to utilize care products that also improve the integrity and resilience of the hair structure. Before the service is through, at the shampoo bowl apply Wella Professionals FusionPlex Amino Refiller. This salon-exclusive treatment penetrates the cortex layer and refills it with amino acids for more resilience against breakage.

Home Care:
Send your client home with Wella Professionals FusionPlex Intense Repair Shampoo, Conditioner, and Mask! The shampoo and conditioner are perfect for daily upkeep and the FusionPlex Intense Repair Conditioner is perfect for a quick weekly pick-me-up that instantly conditions and nourishes with amino acids.
Demi-Permanent Color
Demi-permanent hair color is ideal as an add-on service for any root touch-up or as a global color application for clients who are not looking for 100% gray coverage. Wella Professionals Color Touch offers up to 70% gray coverage, and as an ammonia-free hair color, this formula does not raise the cuticle layer and leads to less damage over time. This range lasts for up to 24 washes and can offer clients stunning, high-shine high-fashion results.
To increase vibrancy and the results of any Wella Professionals Color Touch service, follow in the salon with Wella Professionals Invigo Color Brilliance Brilliance Booster. Stylists can easily combine this with a mask treatment at the shampoo bowl to help control the oxidation process post-color service and add moisture.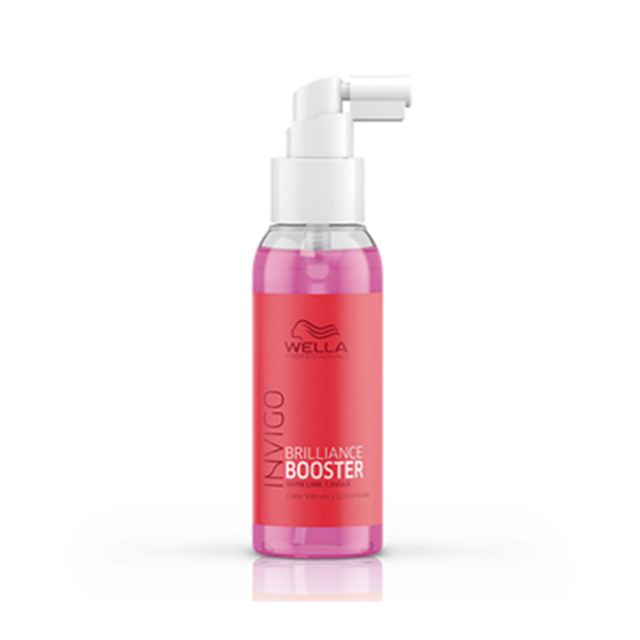 Home Care:
Once at home, clients should utilize Wella Professionals Invigo Color Brilliance Color Protection Shampoo, Vibrant Color Conditioner, Vibrant Color Mask, and Miracle BB Spray. When used consistently, this complete system will add vibrancy and protection for up to 7 weeks!
Permanent Hair Color
Most permanent hair color services are gray coverage clients. Wella Professionals Koleston Perfect is the ideal match for 100% gray coverage and up to five levels of lift. Permanent hair color works by penetrating the cuticle layer and bonding with the hair at the cortex layer. While results last longer than demi-permanent shades, the health of the hair should be looked after due to the chemical process of raising the cuticle layer. For this reason, all Wella Professionals Koleston Perfect clients follow their service with Wella Professionals ColorMotion+ Express Post-Color Treatment in the salon. This treatment includes a WellaPlex bonding agent and optimized pH to strengthen hair, offer color protection, and increase shine.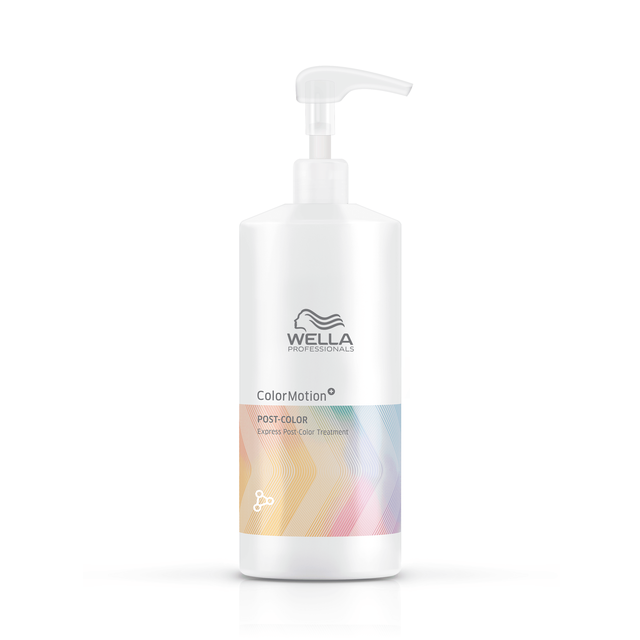 Home Care:
To increase the benefits, clients should take home Wella Professionals ColorMotion+ Color Protection Shampoo, Moisturizing Color Reflection Conditioner, and Structure+ Mask for upkeep! This range offers the utmost protection against color fade by locking in hair color and improving manageability.