Standing in the styling tool aisle of your favorite beauty retailer can be intimidating. From flat irons to volumizers to curling wands, there are hundreds of hot tools out there that promise to give you the locks of your dreams. But no selection process is as stressful as selecting the right curling iron—if you make the wrong choice, you can fall victim to an array of Shirley Temple-esque styles instead of effortless beach waves. Keep reading to find out which curling iron is best for you.
1 to 1 1/2-inch curling iron
Best For: Beach waves, tighter curls
If you have short to medium-length locks, a smaller barrel is ideal. While anything less than 1-inch will result in super-tight ringlets, a 1 or 1 1/2-inch barrel will allow you to wrap the hair around the barrel a couple of times to create a complete wave. If your hair is on the shorter side, you may want to avoid a larger barrel as your hair may only wrap about it 1-2 times, leaving you with more of a slight bend than a wave.
2-inch curling iron
Best For: An enhanced blow-out look, voluminous waves
If you're looking to achieve bombshell waves, then a larger barrel should be your BFF. Ideal for longer lengths, a 2-inch barrel allows you to curl larger sections while smoothing out the hair at the same time. You can also use the barrel to add volume at your roots to give your strands that salon blow-out finish.
Marcel curling iron
Best For: All-over curls, natural body and movement
You may have noticed that your stylist uses a marcel curling iron in the salon. This old-school styling tool is indeed a salon staple, but that doesn't mean it's impossible for non-professionals to use. Unlike traditional curling irons, the marcel iron doesn't feature a spring, meaning the user must manually move the hair through the clamp. Though the technique may take practice, a marcel iron offers extraordinary results.
Curling wand
Best For: Effortless waves, a slight bend
Want to create that cool-girl texture spotted all over Instagram? Look no further than a curling wand. Though this easy-to-use wand is great for beginners—you simply wrap a small section of hair around the iron, leaving the ends out—a hot glove is recommended as burns can happen. To achieve that modern, effortless look, wrap the hair around the wand 2-3 times, leaving about 1 inch out at the bottom, allow it to cool, then smooth the hair out with a paddle brush.
Ready to add a fresh iron to your arsenal? Check out some of our faves!
Sam Villa Signature Series 1" Professional Curling Iron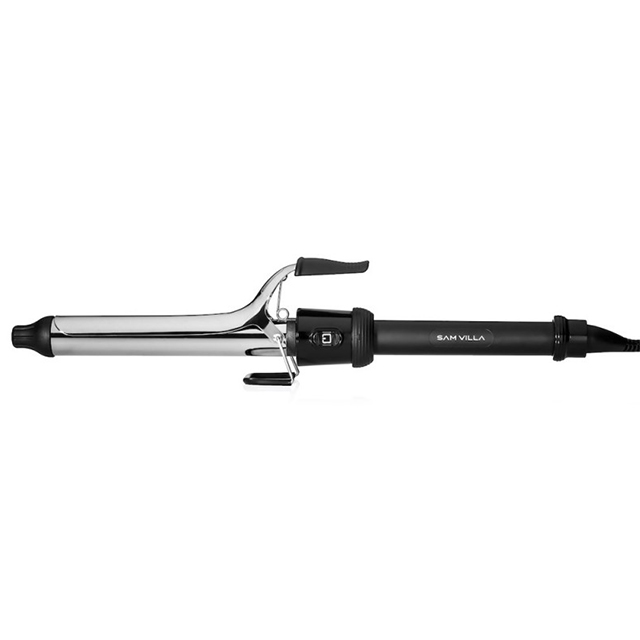 Achieve salon-quality results at home with this innovative curling iron. Ideal for those looking to keep heat damage to a minimum, this curling iron features ceramic plating to ensure even heating as well as a "Color Treated" heat setting to protect your color from fading.
Sam Villa Artist Series 2-in-1 Marcel Curling Iron & Wand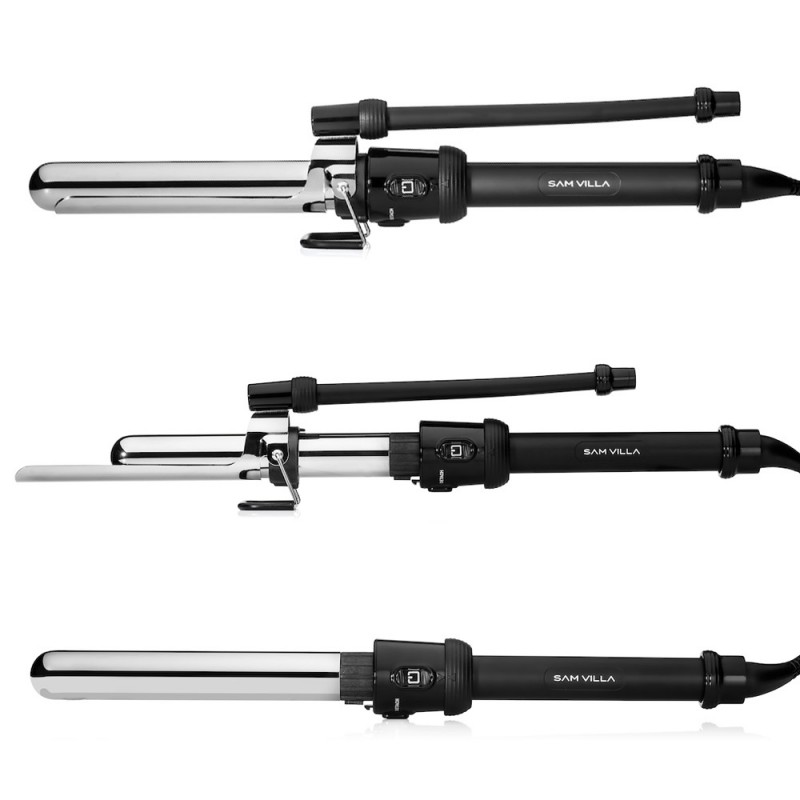 This must-have tool performs double duty: The marcel iron allows you to create defined curls and waves while the curling wand helps you create effortless texture. Plus, it features an extra-long ceramic barrel to easily curl even mermaid-length locks.
---
For even more hair care and styling tricks, be sure to stalk Sam Villa Professional on Bangstyle and check out all of his tools in the Bangstyle Store!