Managing second-day curly hair isn't easy. From unruly frizz to odd kinks and dents, it can be tempting to skip the styling and simply throw your ringlets up into a messy topknot for the day. Luckily, with a few powerhouse products and the right technique, you can restore body, bounce and shine with minimal effort. Read on to learn how to revive second (or even third) day curls in three easy steps.
Step 1:
First things first, do not use a brush to detangle your strands in the morning. Use fingers to gently detangle any knots, then fill a spray bottle with water and add a few sprays to your hair to get it damp. Next, apply Macadamia Professional Curl Enhancing Spray to your hair, and gently scrunch the ends to reactivate your natural curl pattern.
Step 2: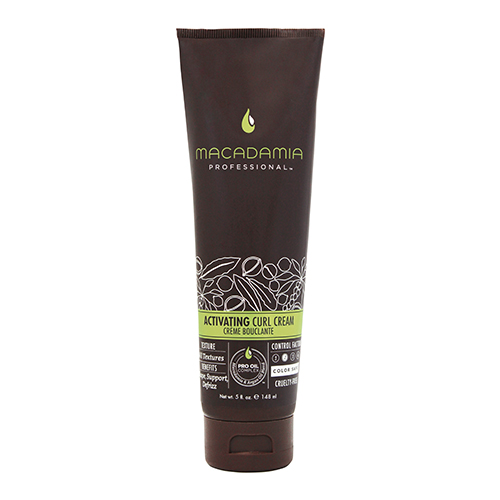 To achieve bouncy ringlets, apply Macadamia Professional Activating Curl Cream to hair, then diffuse strands. For a more wavy look, apply the cream to mid-lengths and ends, then divide your hair into two sections and create two French braids. Allow hair to air-dry.
Step 3:
When hair is fully dried, apply a quarter-size amount of Macadamia Professional Taming Curl Cream to mid-lengths and ends to add definition and minimize frizz. Finish with Macadamia Professional Weightless Moisture Dry Oil Micro Mist for added shine.
---
Check out even more tips for taking care of your curls from Macadamia Professional, here & don't forget to pick up your favorite products in the Bangstyle store!