Let's face it, talking about certain topics (whether in the salon) or in everyday life can be flat out embarrassing, but they don't need to be. As time passes and society become more comfortable talking about things we need to do to take care of our selves, certain topics have been less stigmatized and more acceptable.
Take dandruff for example. The only mention we used to hear of this topic was in the vintage commercials that had a one and done solution for the pesky problem – you all know that one we're talking about, right? The issue with this is that while it served a purpose at the time, we've learned so much more about the problem and new ways to treat it. The thing about dandruff is that it isn't always caused by the same factor and it can change throughout the year.
While we've been conditioned to think that dry, flakey, itchy scalps only happen during winter, the truth is that they can hit at any time. From temperatures topping the charts or consistently sitting under the sun –even during cooler temps – this type of exposure leaves your scalp open and vulnerable. Combatting societal stigmas and affected scalps everywhere, Keune is making scalp care the new self-care. Keep reading to learn more about the products tailored just to your needs!
The Causes
Dandruff is comprised of dead skin cells that are shedding from the scalp. The sloughing takes place due to a few different factors – from dryness to eczema, psoriasis or fungus. The presence of dandruff does not have anything to do with your hygiene, but actually how your skin reacts to external factors. About 50% of the population actually has a reaction to the Malassezia fungus that is naturally found on the skin. What happens is that the natural oils secreted from your scalp fuel this fungus, leading to dandruff. To get rid of Malassezia it is key to reduce the amount of oil on your scalp thorough cleansing and exfoliation. However, if your dandruff is caused by dry skin, this could cause excess irritation.
How To Treat
To get rid of the problem, try soothing the scalp. Itching most often occurs because of dry and irritated skin, so using a shampoo and conditioner system like Keune Care Derma Sensitive will ease the pain.
Keune Care Derma Sensitive Shampoo – designed specifically for sensitive scalps, it cleanses of oil and debris while nourishing the skin, reducing the risk of an allergic reaction.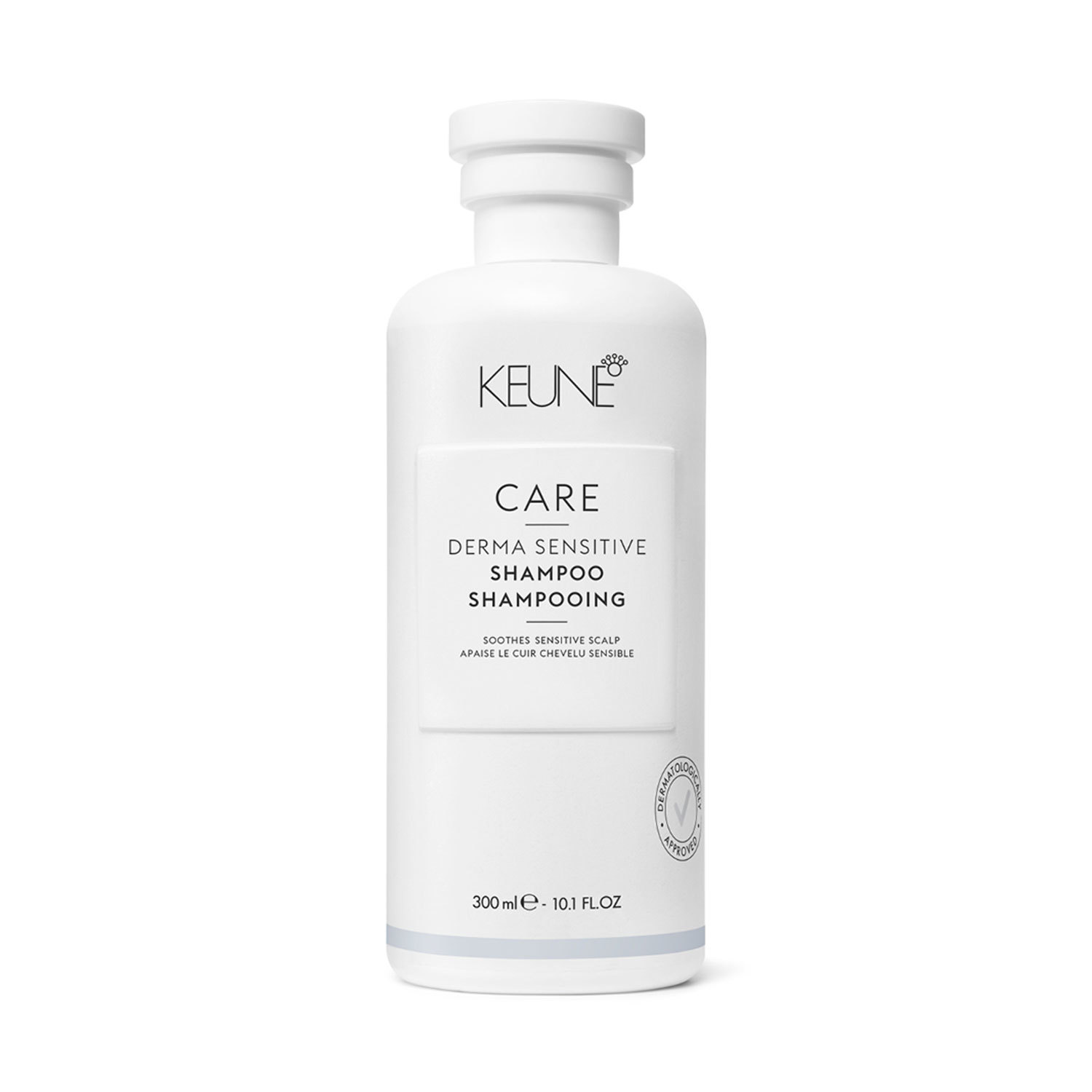 Keune Care Derma Sensitive Lotion – this lotion is a leave-in treatment that is sure to soothe any scalp. Combatting redness and irritation it calms itchy scalps while creating effortlessly shiny, conditioned strands.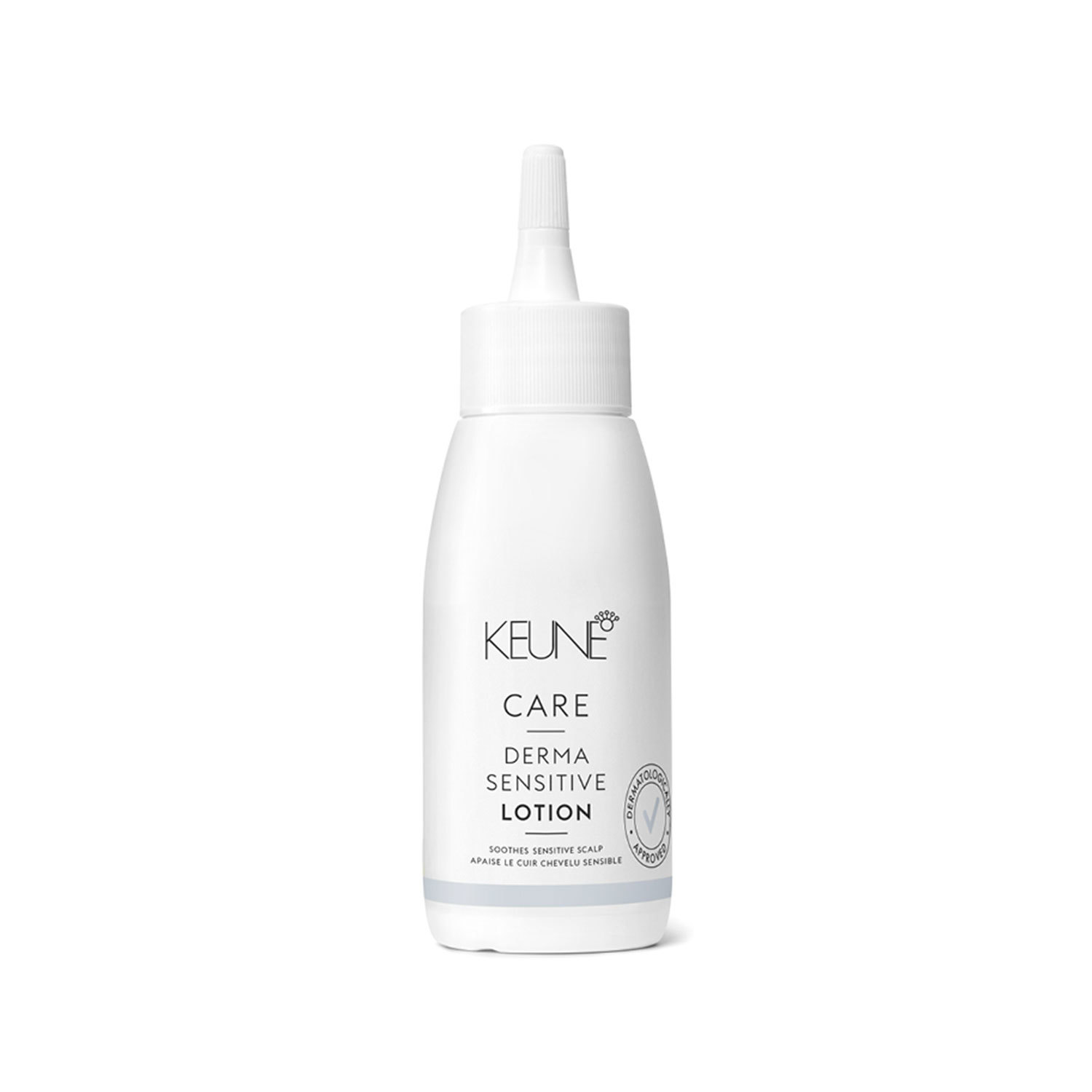 Keune Care Derma Regulate Shampoo – pick up this product if you suffer from excess oil production. It will work to cleanse the scalp while slowing excess sebum production.
When In Doubt, Exfoliate
Whether your strands are impacted by dandruff or you're looking to hit the reset button on your style, exfoliation is key to getting the job done. Specially formulated to kick fungus to the curb, Keune Care Derma Exfoliate Shampoo contains Octopirox, which stops fungus from multiplying leading to a clear, less itchy scalp.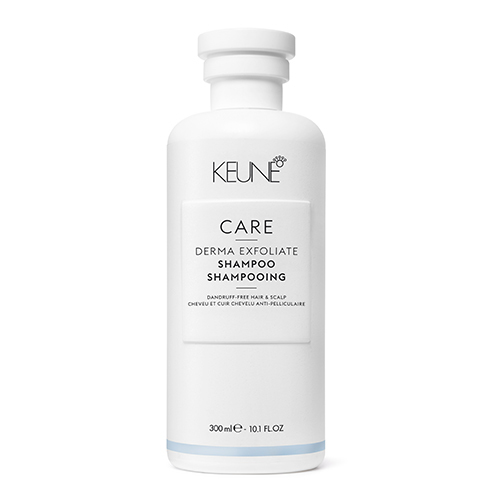 ---
Keune, for the salon professional since 1922.
To learn even more about their brilliant color, stunning styling, and trend inspiration be sure to stalk Keune on Bangstyle and follow them on Instagram, Facebook, Twitter, and Pinterest!