Alongside Dior, Dolce and Gabbana proved that runways are in fact turning into performances, a feast for not just the eyes anymore. With celebrities like Liam Payne, Cardi B and Stevie Wonder performing and a plethora of supermodels and Insta-starlets mixing and mingling, this was a show in real Dolce & Gabbana fashion. An all-inclusive runway, styles were seen on models of diverse backgrounds and generations. A stroll of everyone's "Sunday best," Italiano style - sequins, satin and lace. Giving their cast the moniker "#DGFAMILY" it encompassed all their favorites, from Monica Belucci and Carla Bruno to Helena Christensen and Isabella Rossellini & co. When it came to the fashion, 90s trends were still strong with all the Italian romance anyone could ever want.
The hair was made to match. "We're backstage at Dolce & Gabbana with 160 models – it's crazy back here." Said Redken Global Creative Director Guido Palau. "We've got all generations of models and we're doing a very 'Dolce on the moor' look. Soft beautiful hair, flowers, crowns, headpieces. Dolce & Gabbana always looks very feminine, very Italian – a really pretty show. The Dolce woman is very sexy and very feminine."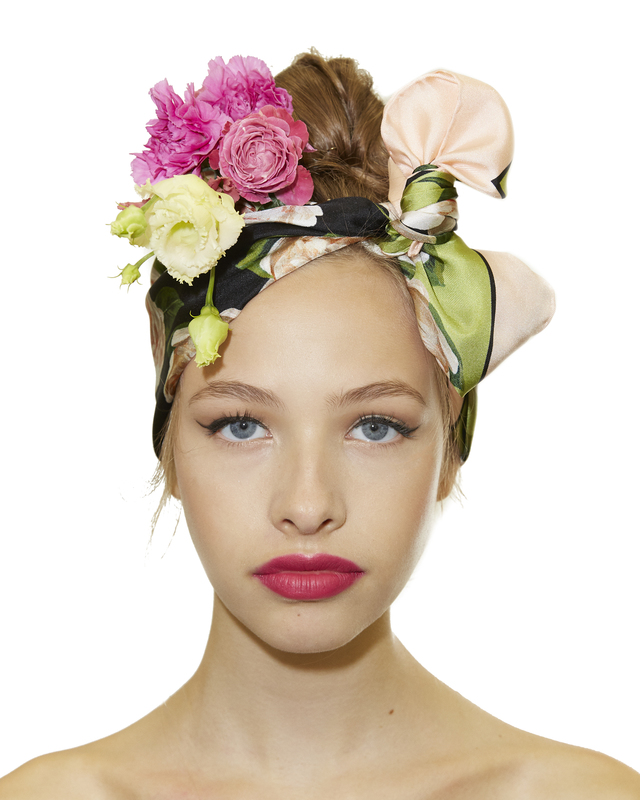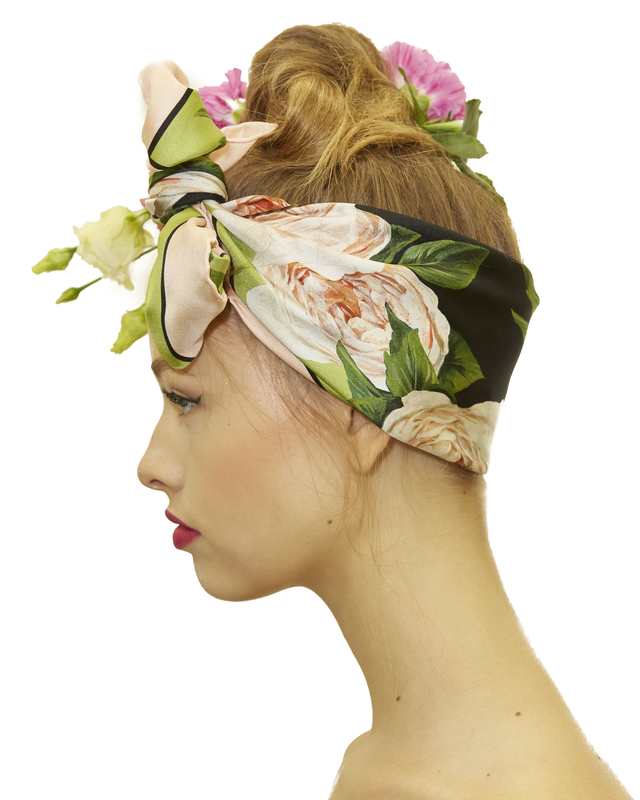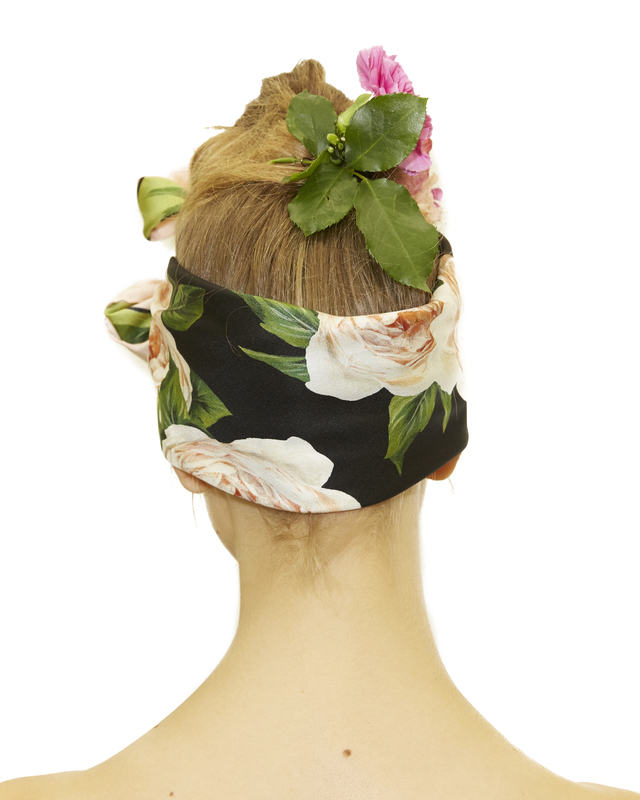 GET THE LOOK – FEMININE TOP KNOT:
1. Start with damp, freshly washed hair using Redken Color Extend Magnetics Shampoo and Conditioner.
2. Apply Guts 10 to the roots and blow dry upside down to give volume to the roots. Smooth around the hairline with a small bristle brush.
3. Sweep hair up into a high ponytail right on top of the head and secure with a hair tie.
4. Spritz Wind Blown 05 into the length of the ponytail for added airiness and texture.
5. Twist the ponytail up into a loose top knot, folding forward and securing with long pins and fine pins sparingly. Embellish with a headscarf and flowers pinned into the bun.
---
For fashion-forward hair color and style trends be sure to follow @Redken on social media for the latest updates!