By now, we know all about the magical ability of dry shampoo to refresh and revitalize second-day strands. But dry shampoo isn't just for sopping up sebum. This styler can be used for a range of hair care and styling needs, which is why it is a must-have to keep in your beauty cabinet.
How To Use Dry Shampoo Properly
To get the most out of dry shampoo, apply it correctly. The spray-powder substance should be held 6-8 inches from your scalp before spraying. To refresh oily hair, section and apply while aiming the product at the root area. Then brush through to remove residue and impart a clean finish. Holding the product far away while applying and directing the dry shampoo to where you want it can make a big difference in your results.
7 Other Uses for Dry Shampoo
Dry shampoo, like Redken Deep Clean Dry Shampoo, aims to provide maximum oil absorption while leaving strands looking and feeling clean. It can be used on all hair types and is ideal for refreshing 3rd and 4th-day hair. Apart from absorbing heavy oil, this talc-free, silicone-free, and sulfate-free formula can also deliver many other styling benefits.
1. Dry Shampoo Adds Texture
No matter your hair type, adding texture to your strands can easily enhance a haircut and finished style. Redken Deep Clean Dry Shampoo can easily be used on freshly styled hair to give it a beachy finish. Instead of applying at the root area, once hair is dry spritz dry shampoo through the mid-lengths and ends and separate with your fingers to style.
2. Create Volume with Dry Shampoo
Tapioca and rice starch are the main components of Deep Clean Dry Shampoo. Immediately nixing oil and binding to the hair add a thickening element it will help you achieve and elongate volume throughout your style.
3. Use It To Get A Grip
Dry shampoo leaves hair with a slight grip. Which can be extremely helpful when creating event styles. Spray Deep Clean Dry Shampoo throughout the hair to prep for braids or updos or directly on bobby pins or barrettes to ensure they don't slip from the hair.
4. To Fix Product Saturation
Have you ever finished your blow-dry or style and then decided to add a healthy amount of Shine Spray or serum only to realize you added too much? Dry shampoo is a quick and easy fix to reverse the signs of product saturation. Spritz Redken Deep Clean Dry Shampoo on any areas that feel weighed down and give it a few minutes to absorb.
5. Use Before Teasing
Depending on your hair type or finished style, you may tease your hair ever so often. Before doing so, add dry shampoo to your root area and proceed with your teasing motion. The texture of dry shampoo will help add grit and hold while building volume for a flawless finish.
6. For A Tousled Finish
Craving an undone finish along the lines of "I woke up like this"? Swap your go-to hairspray for dry shampoo instead. Adding dry shampoo to your finished style creates a touchable, airy finish that gives off effortless vibes.
7. To Mattify your Look
Long hair or short, sometimes you just want a matte finish. Because of its ability to soak up excess oil, Redken Deep Clean Dry Shampoo is ideal to get the look. Depending on your cut, you might even be able to use this instead of sea salt sprays, creams or pomades.
Shop The Technique:
Redken Deep Clean Dry Shampoo Jumbo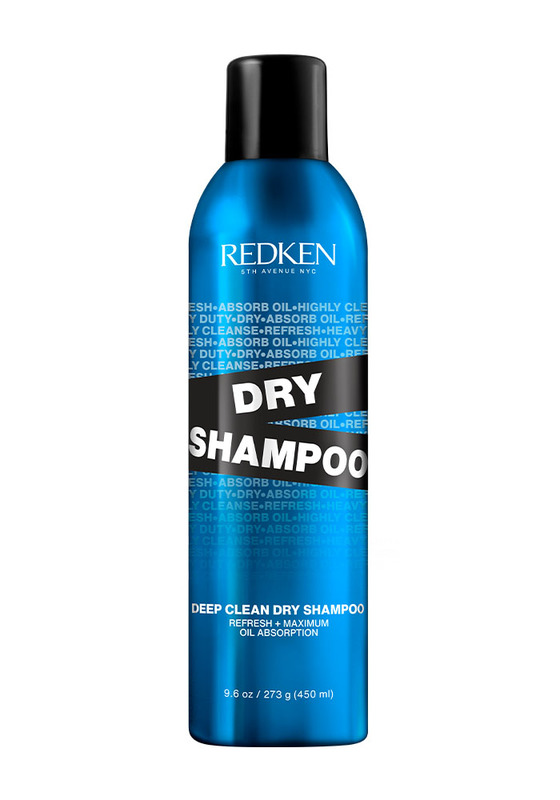 Now available with 3X more dry shampoo, Redken Deep Clean Dry Shampoo Jumbo is ideal for all your styling needs. From transforming oily strands on all hair types to adding texture, volume, and a refreshed finish.