One thing is for certain - in this industry education is key. The realm is ever-evolving, so it is imperative to consistently invest in yourself in order to broaden techniques and ensure you are up to date on the most relevant trends.
Serving as a space to educate and inspire, the beautiful Keune Academy in Buckhead, Georgia is a sight to see! Its beauty resonates the energy felt there – from the teachers to students and even clients. Serving as a stepping-stone for those looking to get their Cosmetology License or continue their education, the Keune Academy is the perfect place to start.
To learn more about the Keune Academy, we spoke with Academy Director Michael St. Onge. Read on to learn about his experiences and advice for those looking to begin (or further) their education.
---
How do you feel your experience will influence education at Keune?
Well, I've been in the industry for 35 years, started as an apprentice, I've worked behind the chair, owned salons, did platform work globally, worked in R and D on product development, run cosmetology schools, partnered with distribution networks and trained sales teams. My experience as a whole is diverse in all areas of the beauty industry, which allows me to see the Academy experience for our guests with a helicopter view, nothing will be missed! I can influence our education from back of house logistics to stage presentation formats and everything in between.
What are your favorite products?
I have a bunch, our new Miracle Elixir in our CARE line is astonishingly effective on any hair type.  I love Texture Spray in our So Pure line, Press Wax from our Design Line, Salt Mousse in our BLEND line and Hydrate Shampoo from the Keune Man line. There are so many others!
What is the one tool you can't live without?
Flexibility  
Why Keune?
After this many years in, I was looking for the future of this industry.  Who has a true heart built into their culture? Who has the best quality ingredients? Who approaches the hairdresser as the lifeblood of our industry? Who has the history to withstand constant change needed by artists? Who brings a global influence to its education, ALL point to Keune.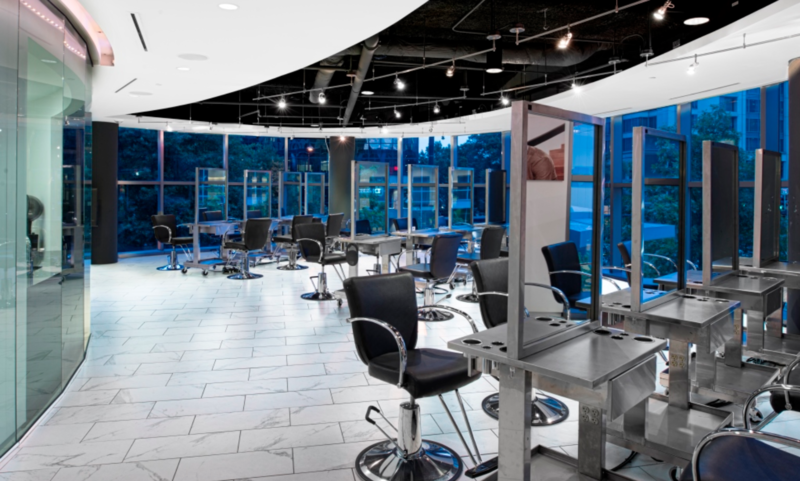 What has been the most influential direction you have taken this year?
Let's call the direction 'global sharing of artists'. As we grow exponentially in North America we have devised a program to exchange artists from around the globe with ours, further reinforcing our global roots.
What are you looking forward to next year?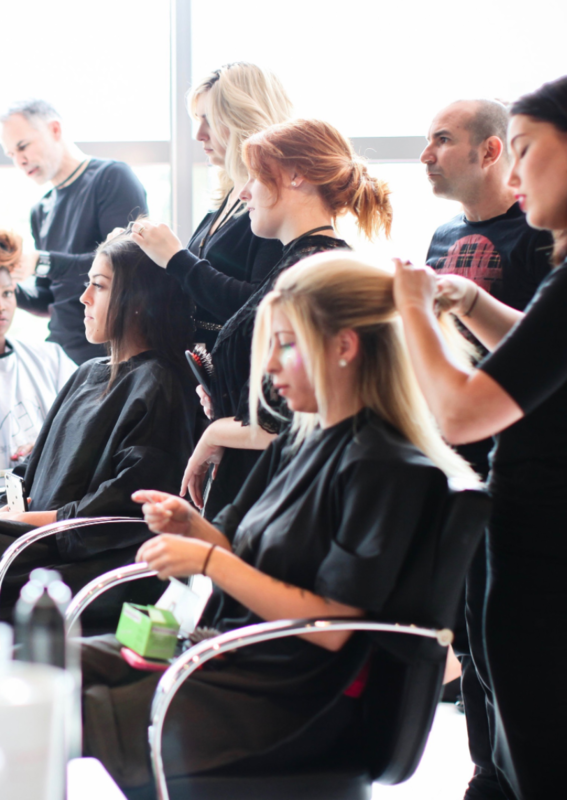 The looks on our guests' faces after they've attended one of the 2018 programs. Developing and preparing the Academy for 2019
What is your biggest piece of advice for students? What about stylists who are looking for continuing education?
For students it's one simple thing, your hours at school are only bringing you to the starting gate of this race. Enter into a salon with a wide-open mind because the bridge you're about to cross is taking you into the unknown.  It's fun and rewarding in so many ways but it's a business, a business that can open doors you never imagined were even there. 
For stylist's looking for continuing education I would say identify where you're going and what you want to accomplish within your career and plan a calendar of educational events that will fulfill your goal.  Don't take a class because it sounds like something you'd like to do, you have to invest a lot in good education, finances and time, so choose wisely for your career.
What is your favorite thing about the Keune Academy?
The Keune Advanced Academy allows our guests to experience global trends without the global expense! The feeling you get when you step off the elevator into the beautiful space.  Hairdressers know their home when they come to our house!
What has working at the Keune Academy taught you?
Patience, fortitude and true teamwork, it's rare...I go to the Academy every day to serve our guests who have given a lot to be there.
---
Keune, for the salon professional since 1922.
To learn even more about their brilliant color, stunning styling, and trend inspiration be sure to stalk Keune on Bangstyle and follow them on Instagram, Facebook, Twitter, and Pinterest!