While touching up hair color at home is usually considered a no-no, extending the life of your shade with color-enhancing treatments between salon appointments is a win-win. It may depend on your base shade, however, blonde hair usually requires a higher level of commitment when it comes to home care because discoloration is easily noticed. From harsh water, to UV exposure, and heat damage, these are some of the top reasons your blonde might not look its best. That's why we're sharing some of our top tips to extend your blonde between appointments.
Defining Blonde:
Blonde hair doesn't just refer to platinum hues or champagne hues. Blonding refers to the process of lightening the hair to various degrees and can often include medium to high-level highlights created on brunette base shades.
Services To Ask For In The Salon:
Introducing a healthy home care routine is the goal here, however, the services you choose in the salon will ultimately set you up for success. Anyone opting for blonding services (baby lights, balayage, highlights, teasylights etc.) should always request a Shades EQ glossing service following any color application.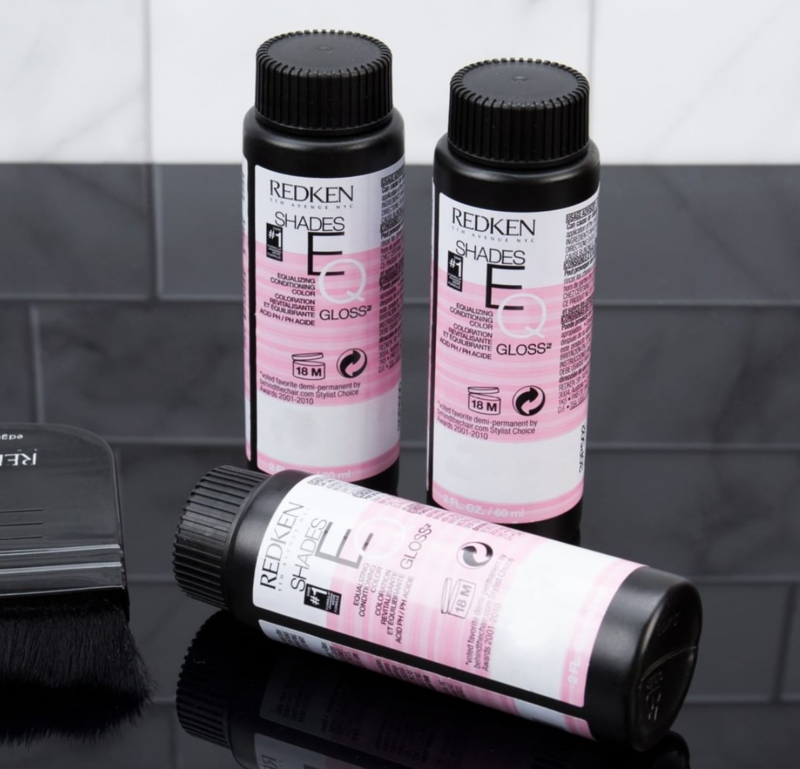 The addition of this gloss corrects tone and will help lower the pH level of your hair post-lightening and leave hair more conditioned. If you are worried about damage or have highly sensitized hair, Shades EQ Bonder Inside is available to help strengthen while imparting a beautiful tone.
Home Care Must-Haves:
The addition of shampoo and conditioner specifically for color-treated hair is a great start when it comes to home care. However, if you're really looking for a formula that will add tone (warm, cool or neutral), banish brass or add subtle color, Redken Shades EQ Color Extend Blondage Masks are a must.
These masks are available in the original Express Anti-Brass Mask or the newest colors — Color Extend Blondage Color Depositing Masks or Rose Blonde, Honey Beige Blonde, Icy Blonde Hair Color.
Color Extend Blondage Express Anti-Brass Mask - Ideal for blonde or lightened brunettes who often pull warm or brassy. The purple tone will counteract unwanted tones and fade to deliver an even, neutral tone. This mask is also ideal for natural gray hair clients who are dealing with yellowing.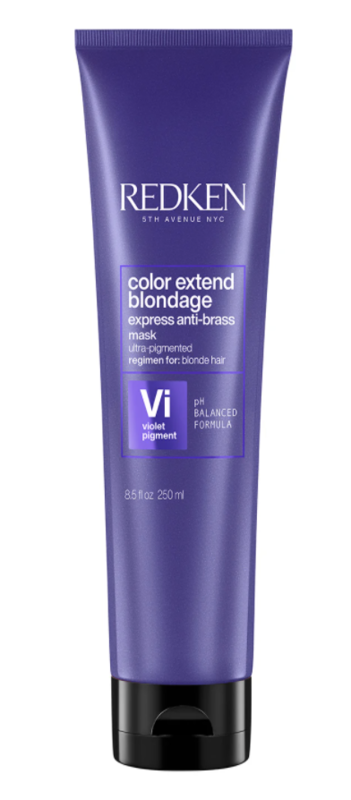 Color Extend Blondage Color Depositing Mask for Rose Blonde Hair Color
Contributing pigments of violet and rose in this mask can give high-level blondes a rosy finish. If you're looking for a quick and easy way to transition to a soft pink, this is the mask for you.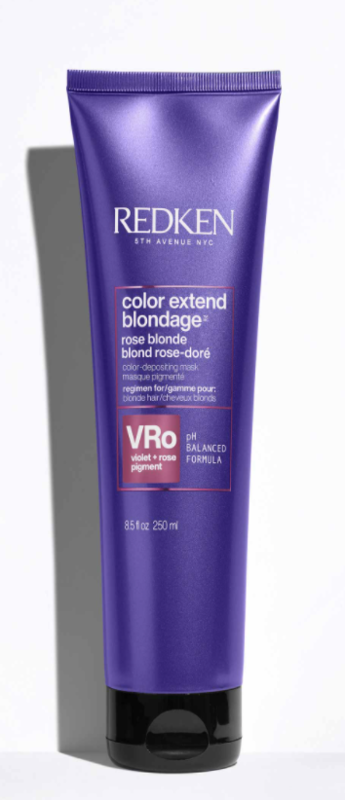 Color Extend Blondage Color Depositing Mask for Honey Beige Blonde Hair Color
Feeling the fade? Over time hair is susceptible to losing its strength. This mask is equipped with honey and beige tones to instantly warm and revitalize your finish.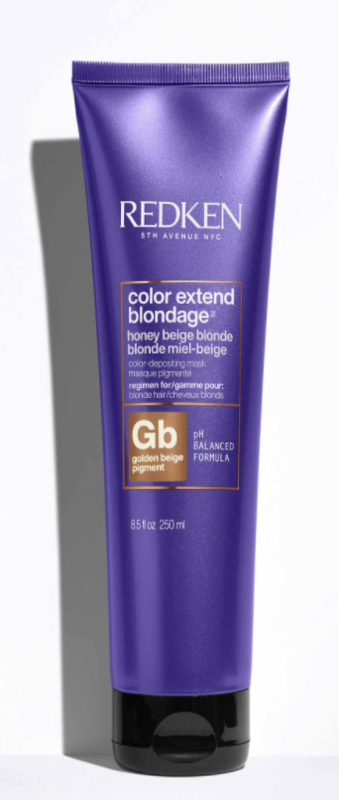 Color Extend Blondage Color Depositing Mask for Icy Blonde Hair Color
Looking for an icy finish? If you're looking to nix warm tones, the blue and violet pigments in this formula will help cast a cool finish over pre-lightened hair.