Vanessa Whitmarsh's latest collection is a brilliant dance between beauty and emotion. She delicately displays lightness within her detailed looks juxtaposed with a fierce nature in her images. Keep reading to get to know more about Vanessa as an artist and see her stunning images.
---
If you were to describe your collection in one word, what would it be?
Discord.
What was the inspiration behind this collection?
Everything going on in our world now was the inspiration behind this collection. People are angry, confused, depressed. They're fed up. I wanted to reflect that.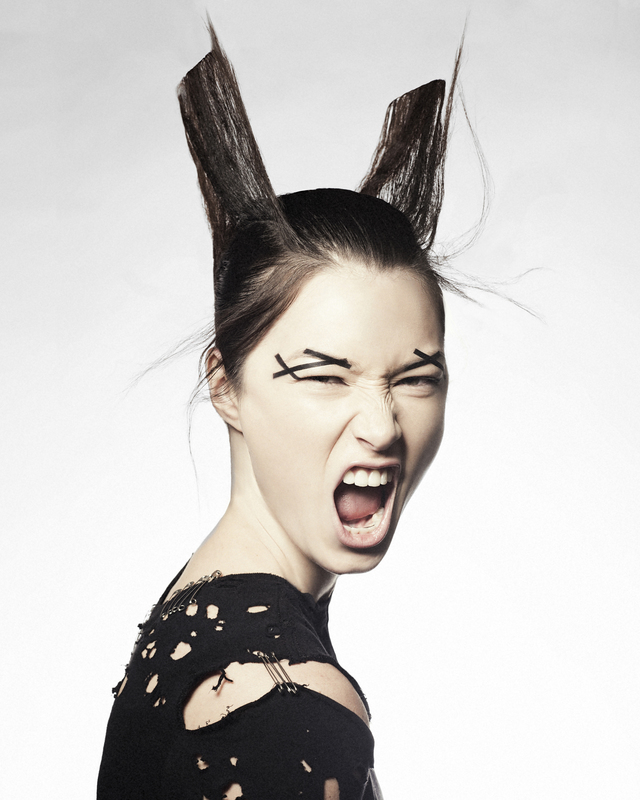 Did you have a hero product?
For this collection, I would have to say Aveda's Brilliant Hairspray.​

Was there a certain technique that really brought your style to life?
I used a variety of techniques on this collection-I think the most fun was shaping the blue Afro into an interesting shape.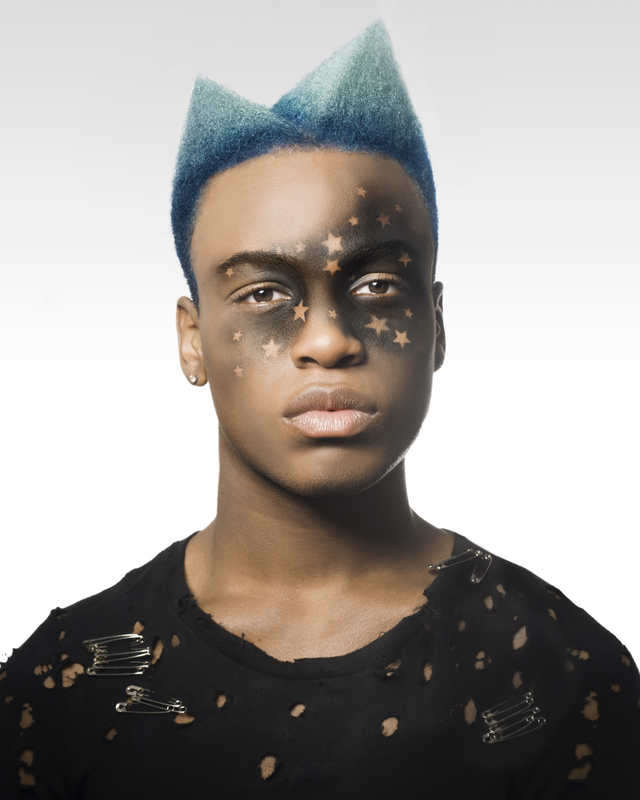 Any tips for stylists about upcoming trends and techniques to achieve the look?
Embracing someone's natural texture!

What was your biggest challenge?
Getting our models to look like they were really screaming! We would all scream with them so they didn't feel uncomfortable but ended up laughing most of the time.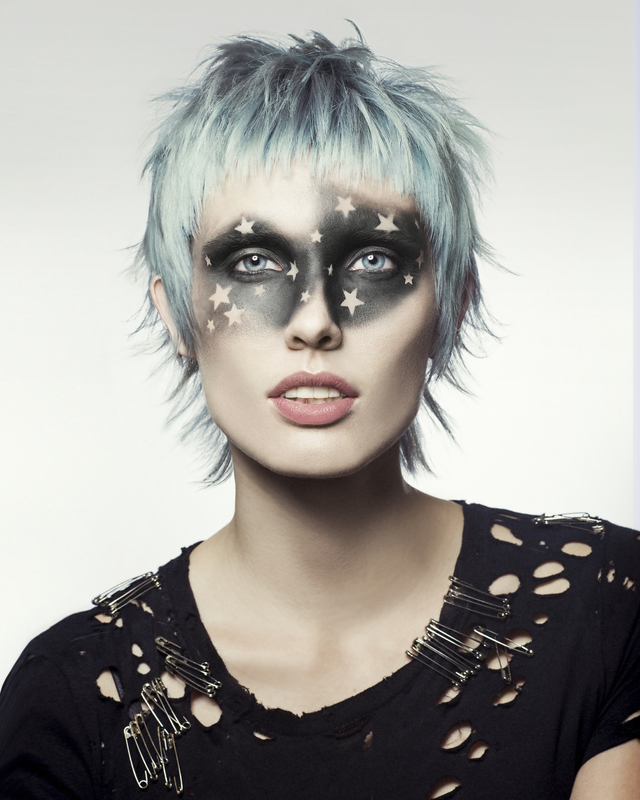 How did you translate your vision into hair?
Lots of hairspray! Hahaha and lots of practice and a great team helped make it happen.
How did you use makeup and wardrobe to complete the look?
We carried the punk vibe through the clothes and makeup. Hard lines, distressed clothes, safety pins, and smudged edges.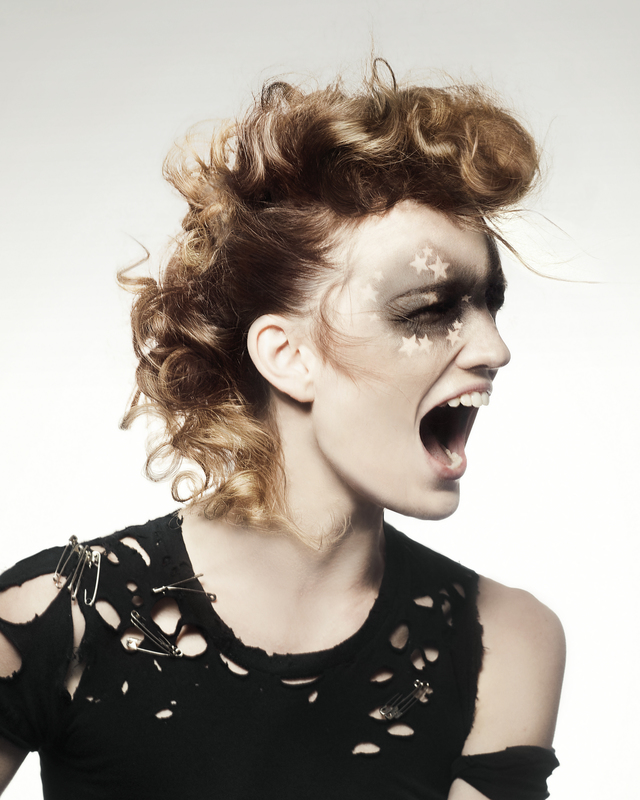 Tell us a little more about you, as an artist.
When I'm not behind the chair I'm collaborating with different people, playing with hair and trying new things!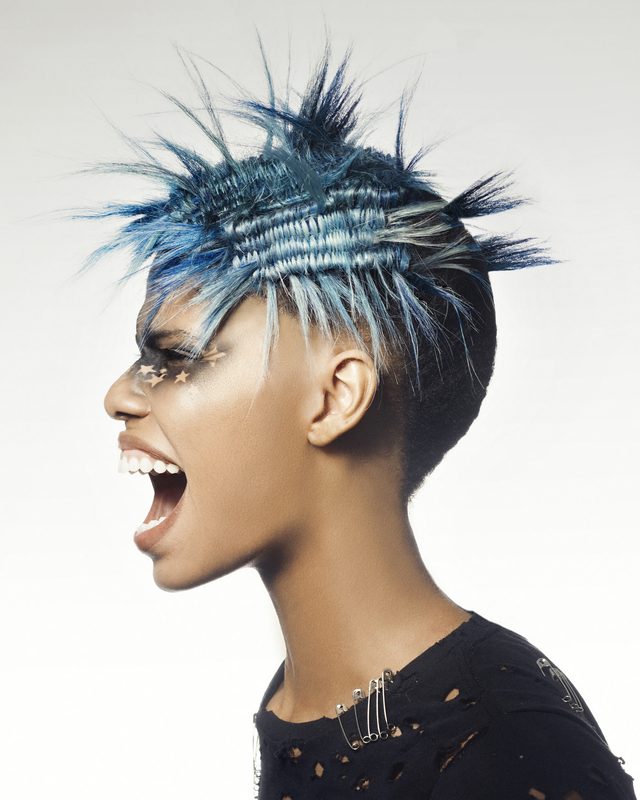 ---
Be sure to stalk Vanessa Whitmarsh on Bangstyle to see her latest inspiration!