While festival styles seem to trend nearly year-round, during the spring and summer months you'll see new inspiration popping up on the daily. There's just something about listening to music outside, donning festive outfits, extra glitter and bohemian braids that make clients want to change up their style. This year, as your clients grace your chair for a brand new style, give them a great new color instead!
Peach and Pastel
Not all clients may be comfortable with a fantasy shade or all over blue. Adding a dash of color to your clients look is a great option for a low-maintenance look. The main peach shade of this creation is beautiful on its own and is still subtle enough to wear on the daily. Adding a streak of blue is a great addition for the season or simply the weekend to add interest. If your client is searching for a short-term streak, suggest swapping out a Keune Color Craving shade instead. To get the look, peek at the steps below.
Formula A: 60cc Cream Bleach, 1.5 3% Tinta Cream Developer + 2 cool boosters 
Formula B: 30cc 9.04, 15cc 9.15, 15cc 10.21, 1:2 3% Tinta Cream Developer
Formula C: 10cc 9/7, 1cc 0/7, 0.5cc 0/10, 1:2 3% Tinta Cream Developer
Step 1: Create a cross-section at the back and in the front sections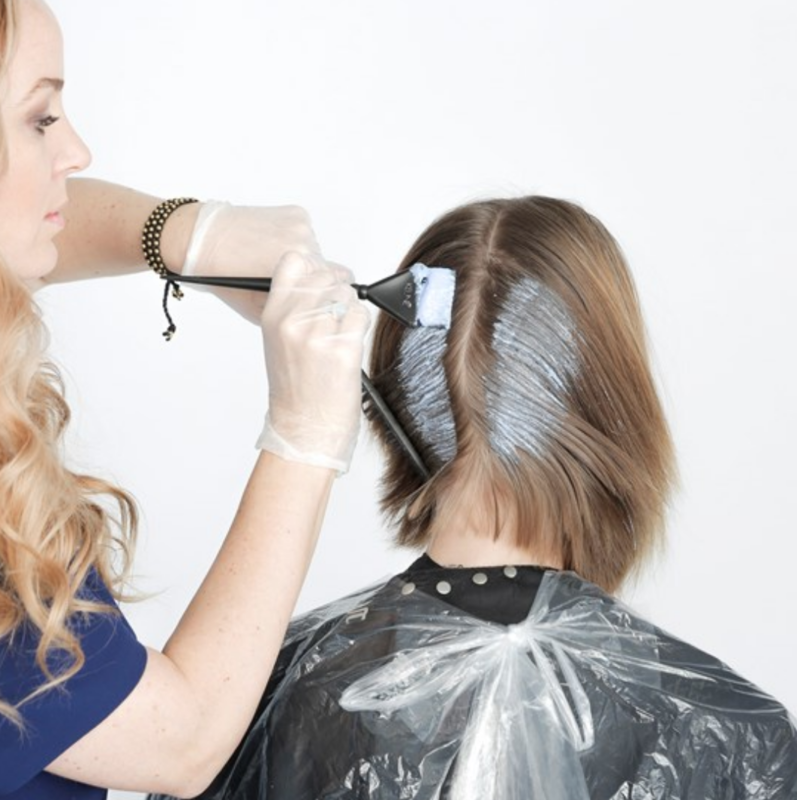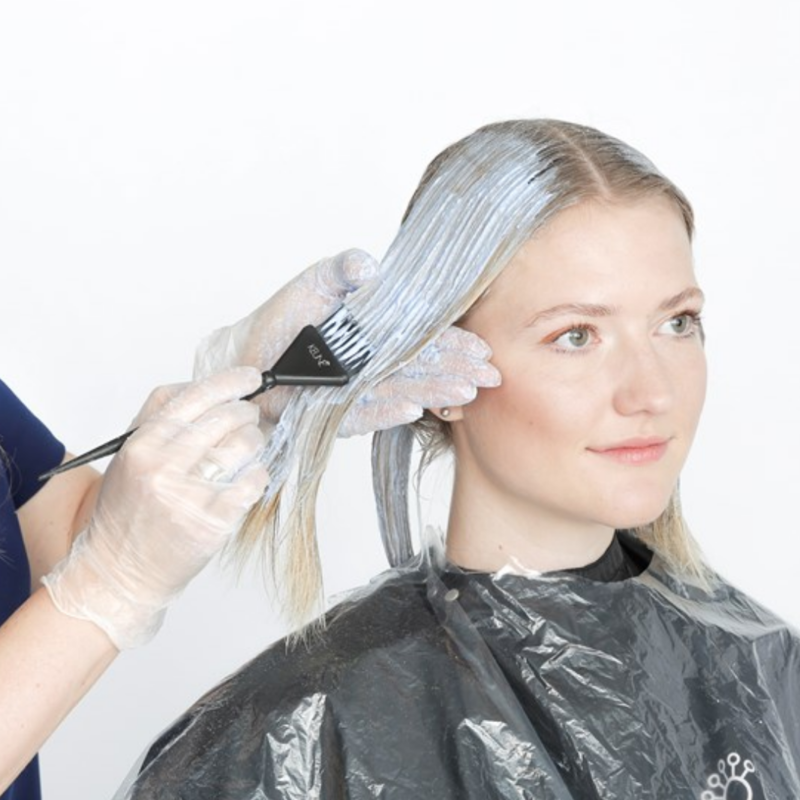 Step 2: When you're done with the front sections, apply Formula A to the roots and ends as well. Process for 30 minutes, Rinse and treat with Tinta After Color Program.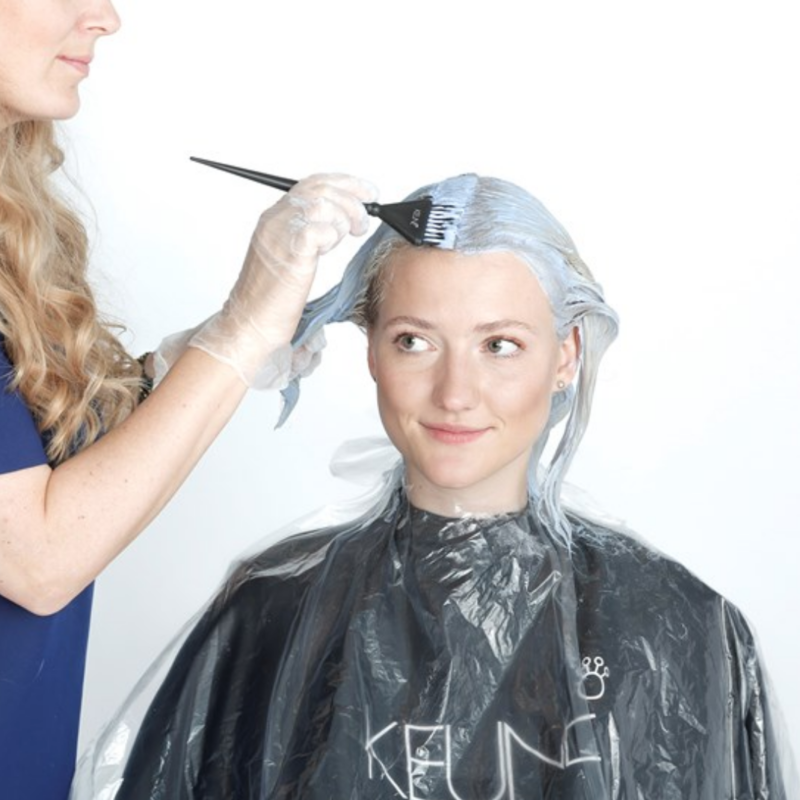 Step 3: Blow dry and create a triangle section.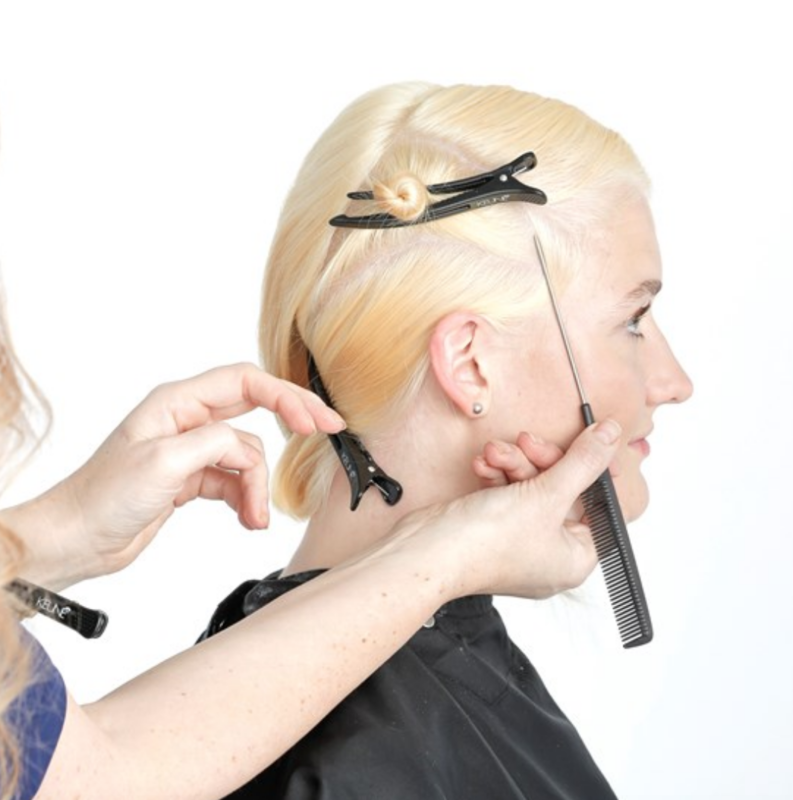 Step 4: Apply Formula C on the triangle section, process for 30 minutes, Rinse and use the Tinta After Color Program.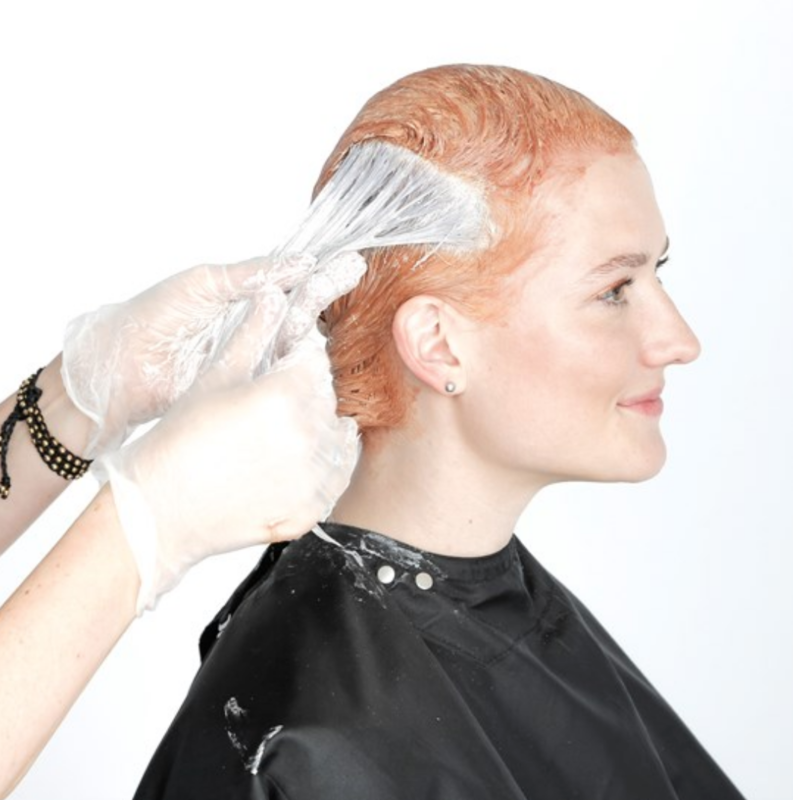 Step 5: Blow dry and style as desired. 
Pretty In Pink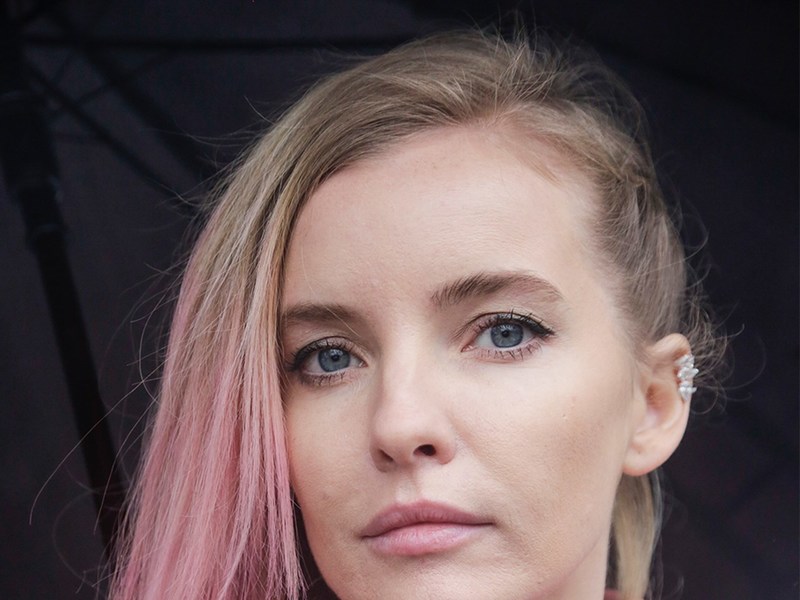 Pastel pink has been trending for the past few seasons now and is a welcomed shade during festival season and the rest of the year. An easy update for blonde clients, this look can also be tailored to brunette shades with a few highlights and this temporary shade. With color lights quickly becoming the It-trend of the season, you may find your lower level shades looking for a quick burst of color and this is a great way to achieve it! If your client is looking to keep this shade once the music has faded, swap Color Craving for Keune LTE Flirty Pink.
Step 1: On pre-lightened hair divide the hair into 4 equal sections and leave the front part out.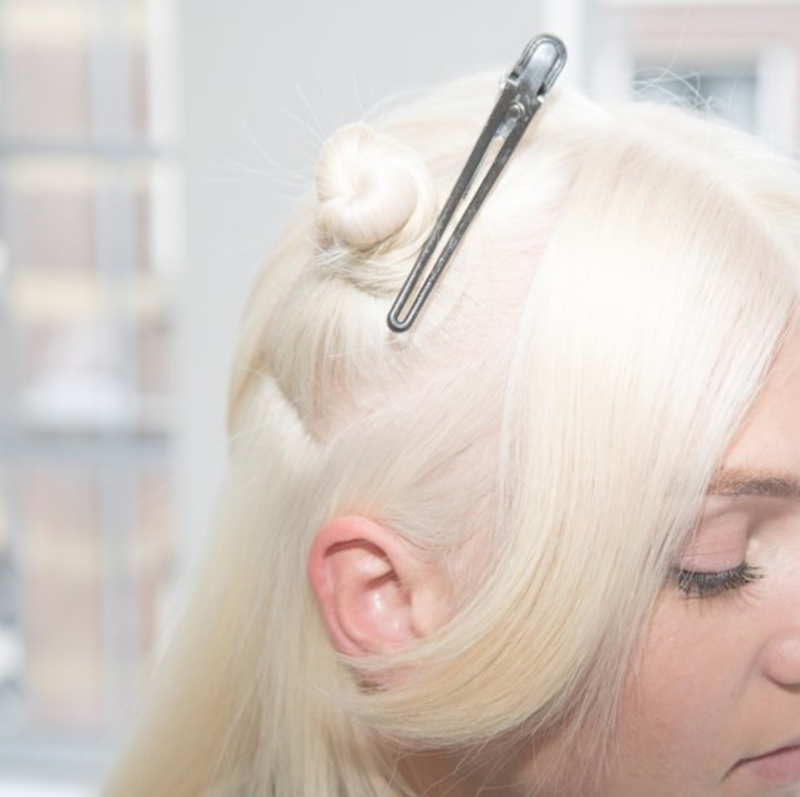 Step 2: Starting at the neck, with 1 cm removed from the scalp. Leave the ends of the hair out and apply a mix of Color Craving Passionate Pink and Pink Flush to the mid-lengths.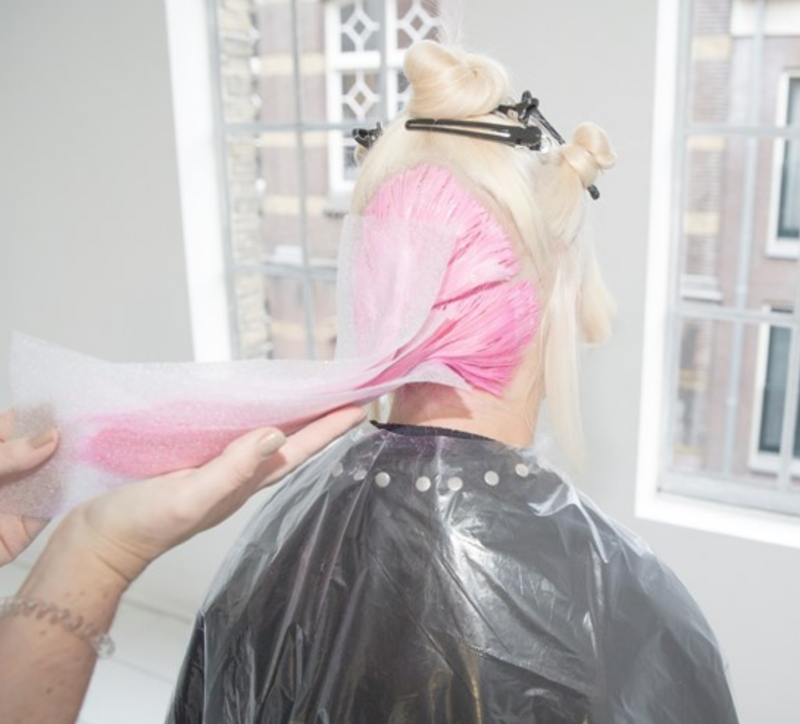 Step 3: Work your way up and to the front of the head applying hair color everywhere except the front section. Paint just the ends of this front section.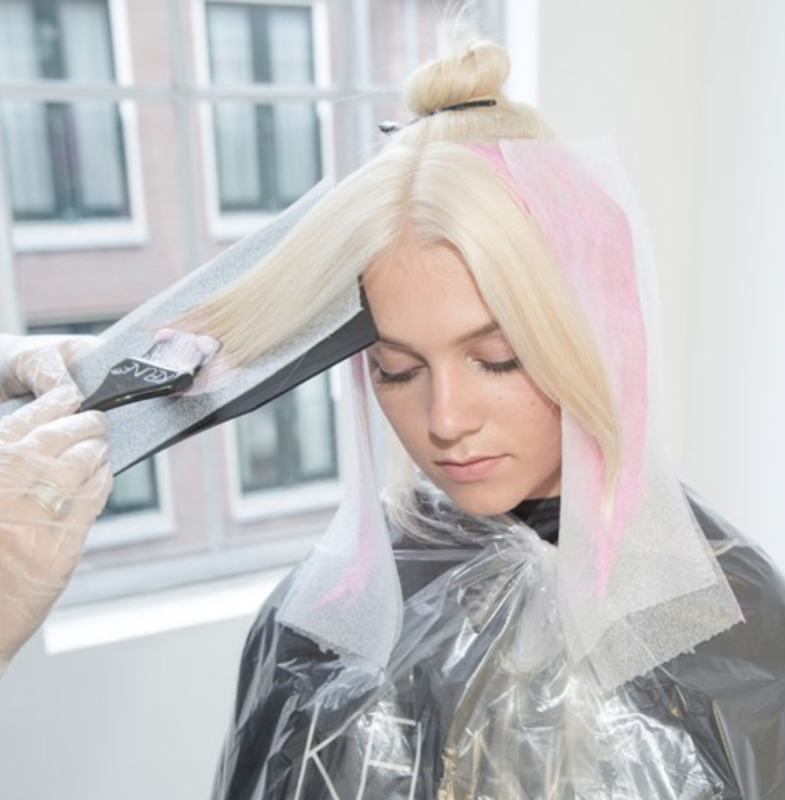 Step 4: Rinse and style as desired!
We've Got The Blues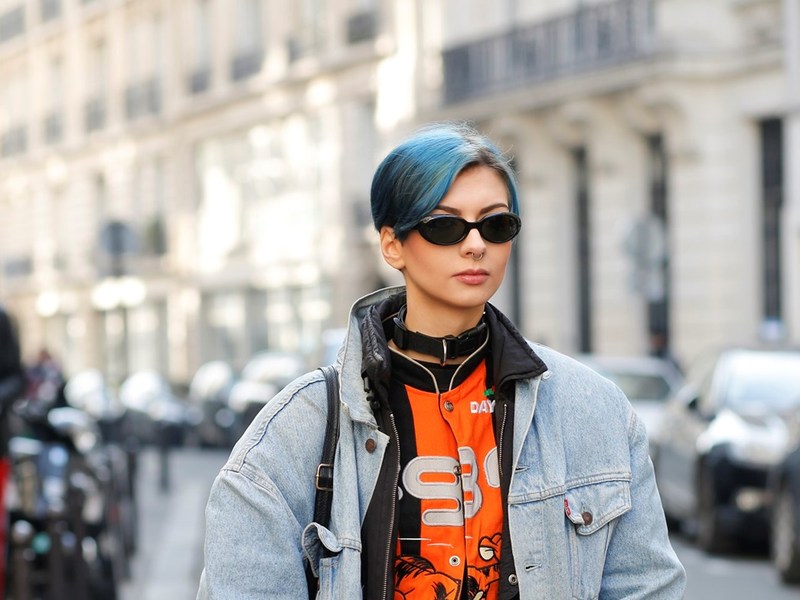 Want to don a blue shade while you're listening to the blues? This blue-lavender creation is an easy way to add color and a great transition for platinum blondes to kick things up a notch. The great thing about using a shade with a blue undertone is that as the color dissipates post-festival, it will leave them with a totally casually cool blonde!
Formula A: 1 part water, 1 part shampoo, 1 part ultimate blond lifting powder, 1 part 3% cream developer. 
Formula B: 2/3 10.7 1/3 semi silver with semi activator 1:2.
Formula C: 2/3 color craving powder blue 1/3 lovely lavender. 

Step 1: Apply formula A to the roots and lengths.
Step 2: Process and rinse with the Tinta After Color Program. 
Step 3: Apply Formula B to neutralize. 
Step 4: Process for 20 minutes, rinse and follow with Tinta After Color Program. 
Step 5: Apply formula C from roots to ends. 
Step 6: Process for 20 minutes and rinse with water only, dry and style as desired.  
Whenever you create a new color, you need to give your clients the home-care knowledge to take care of their vibrant shade. With festival-season and sunny days ahead, color care is even more imperative. Sun exposure, excessive washing and heat styling can cause color to fade, so give their shade a fighting chance with a few key product choices. Keune CARE Sun Shield Shampoo and Conditioner is an all around lifesaver if you're spending hours on end in the sun. Not only does it cleanse hair of chlorine, sunscreen and salt water, it moisturizes each strand leaving it shiny and silky. Keune CARE Color Brillianz Line contains a Shampoo, Conditioner, Mask and Conditioning Spray – it is the perfect go-to to keep their color in check all season long. Looking for a little extra TLC? The Tinta Color Care Shampoo and Conditioner system not only protects color it helps repair it as well. If you client's hair is feeling damaged, this Sulphate-, Paraben- and Gluten-Free Formula will treat the hair while preventing it from fading.
---
Keune, for the salon professional since 1922.
To learn even more about their brilliant color, stunning styling, and trend inspiration be sure to stalk Keune on Bangstyle and follow them on Instagram, Facebook, Twitter, and Pinterest!