Weekend one or weekend two? As anticipation for Coachella (the beginning of Festival season here on the West Coast) grows and you begin to pick up last minute flower-crowns, body chains and jean cutoffs, don't forget to pick up ideas for your hair! In this tutorial, KEVIN.MURPHY STYLE.MASTER Sarah Lund shows us how to get the ultimate Bohemian braid in a few easy steps!
---
STEP 1: Generously spray hair with DOO.OVER to give texture and hold. This will also make the hair easier to braid and give a more "un-done" finish to the final result.
STEP 2: Begin by making a small horseshoe section at the very top of the head, gather into a low ponytail and tie off with an elastic. Wrap a small section of hair around to cover the elastic,  seal with a generous amount of SESSION.SPRAY.
STEP 3: Incorporate the ends of ponytail as you begin to Dutch Braid (underhand braid) the hair, halfway down the head. Before securing with an elastic, pull braid apart to loosen and fatten the silhouette. Once secure, cover elastic with a small section of hair and secure with SESSION.SPRAY. Repeat on the remaining hair until you reach the nape.
STEP 4:  Create a fishtail braid with the rest of the hair to create variation in the look. Pull apart Fishtail braid to loosen the shape giving a more lived in feel. Finish entire look with DOO.OVER and use hands to rough up texture of the braids.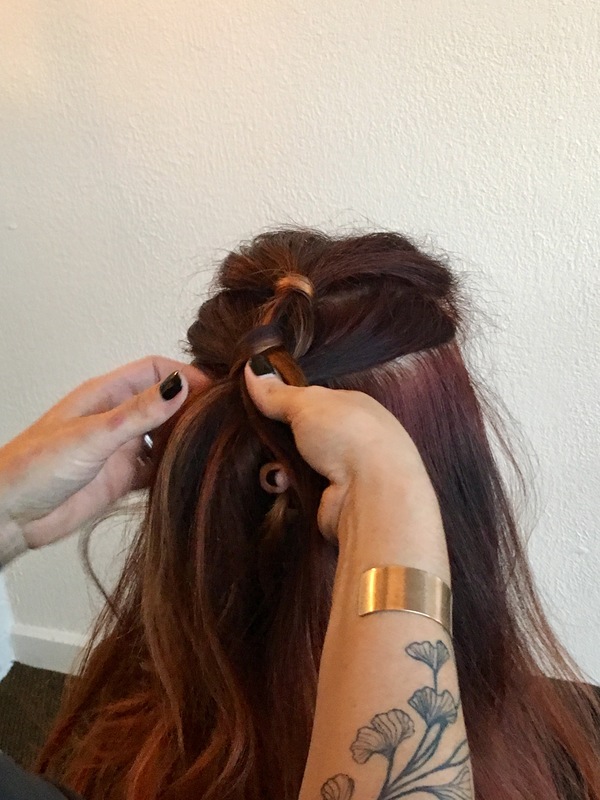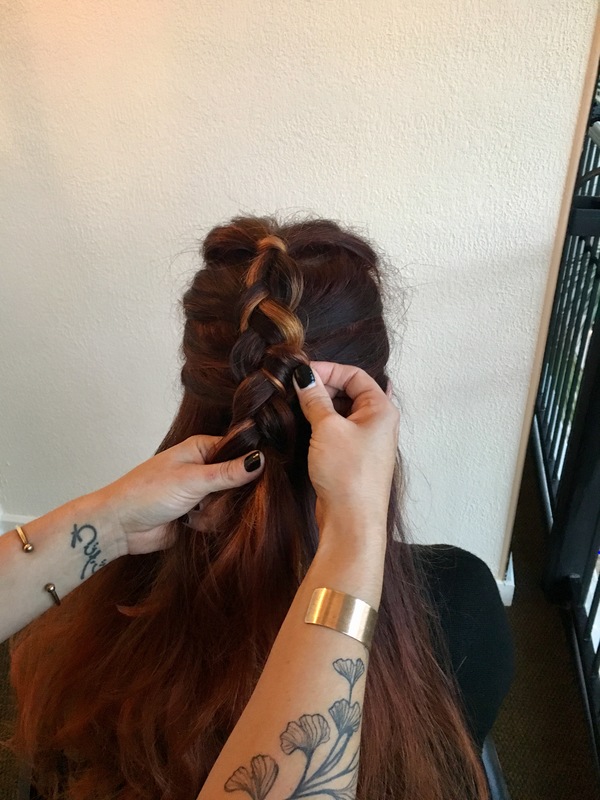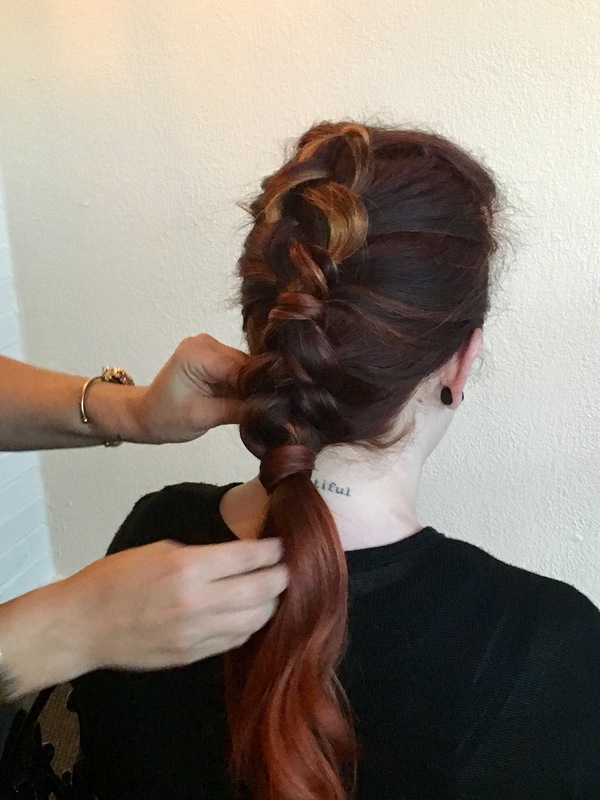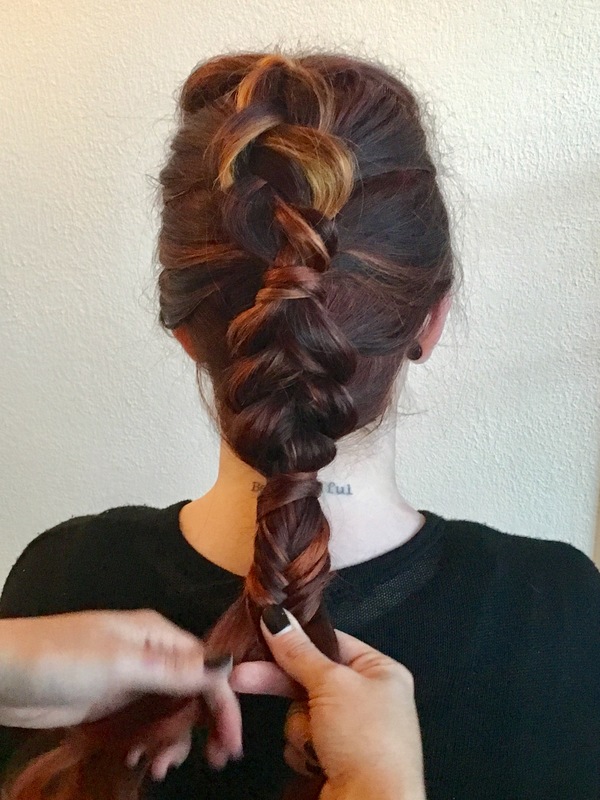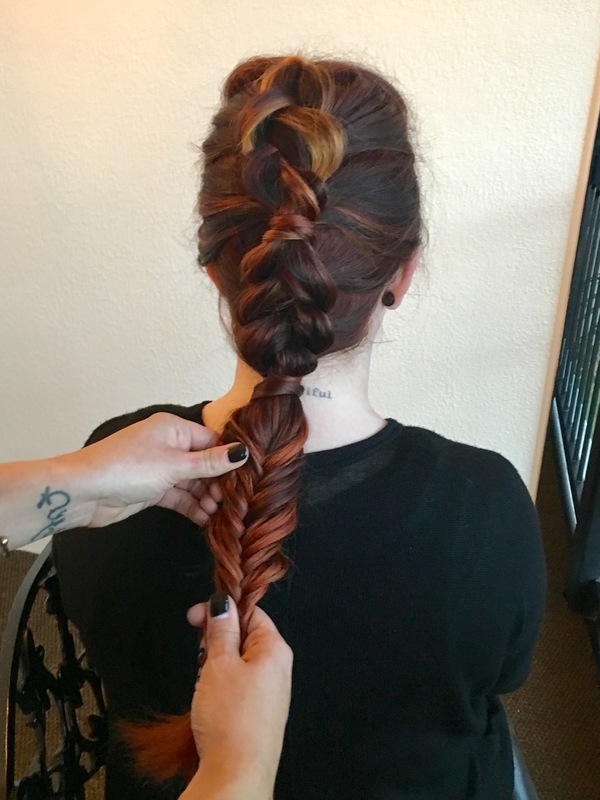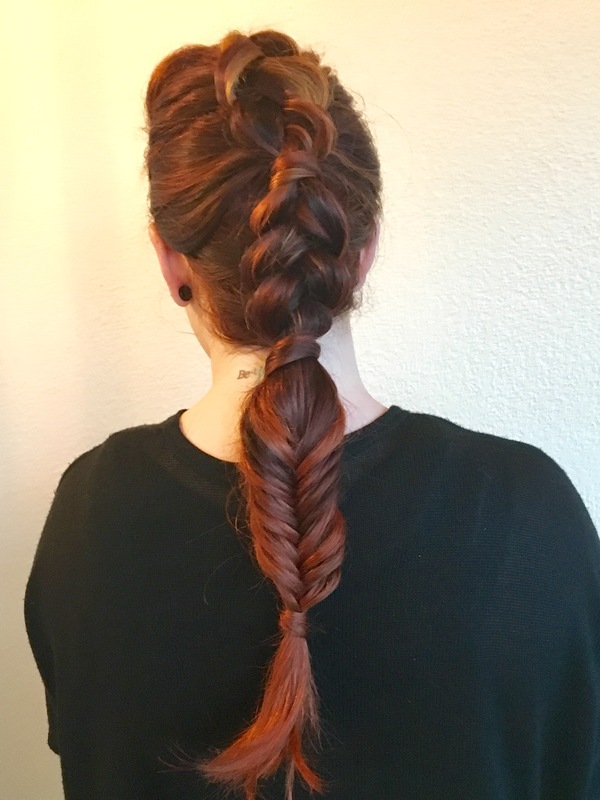 Check out even more tutorials from Sarah Lund, here! Ready for a weekend in the desert? If not, pick up a few key tricks and product picks here to complete your trip!