"Time is money," a phrase every educator, mentor, salon owner, and hairstylist has said at one time or another. While as artists we appreciate quality over quantity, the truth of the matter is that increasing efficiency behind the chair can help you succeed in all facets of hairstyling. Arguably the most time-consuming services are surrounding color application, which is why with a few expert foiling tips and product recommendations you can easily decrease the time spent applying color while increasing your ticket.
Prep Tools & Products:
Either buy pre-cut foils or prep them yourself, this routine can save precious time when you need it most. If you have a salon or personal assistant, work with them to get in the routine of passing your foils or placing them directly on each section to move at a quicker pace.
Keep it Tidy
Whether mixing or applying your formula, keep your products neat you can move through the motions quicker while also achieving better results.
Invest in a trolley or two can help keep products and tools in a favorable place as you move throughout the head.
Switch to bowls that allow you to write formulations on them and use a whisk to mix formulations or replace your brush with a new one to make sure your it is always clean for faster applications.
Keep clean sections with adequate clips so you're able to apply consistently without rushing.
Practice Makes Perfect
From sectioning to various angles, hair types, and lengths, increasing your dexterity comes from practice. Use a doll head or ask a friend to practice with foils and deep conditioner, getting used to holding the tools and applying foils gets easier the more you do it. Ideally, aim to practice every day to improve your placement and timing.
Detangle/Smooth Hair First
Spend a few minutes before starting the service either detangling or slightly smoothing the hair. It will help you keep clean sections, ease weaving, and allow you to visualize exactly where you want to place your foils.
Ask Your Client To Come in with "Clean" Hair
A limited amount of natural oil is helpful to protect the scalp, which is why clients should skip their wash the day before a color appointment. However overly dirty, or hair with a great deal of product buildup can make your job more difficult, leading to inconsistent results. While hair shouldn't be "just washed," suggesting a clarifying wash a day or two before the appointment can help lead to better results in the salon. *Pro-tip: for clients with a sensitive scalp, apply new Wella Professionals Marula Oil Blend Scalp Primer to protect and prevent moisture loss at the scalp during color appointments.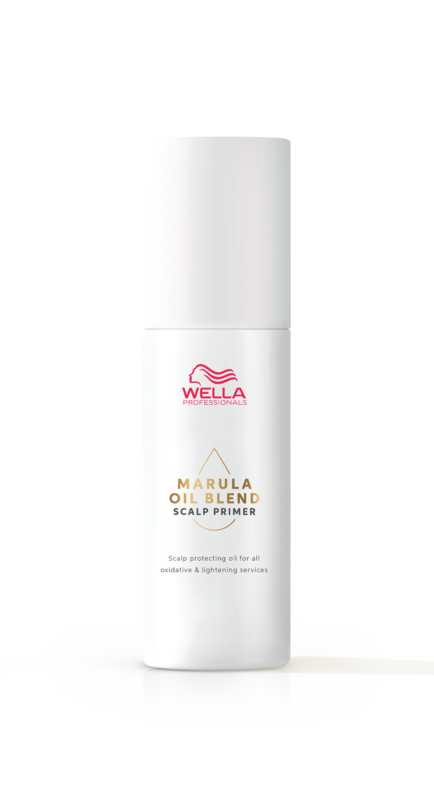 Opt For A Lightening Option with a Bond Builder Already Mixed In
The benefits of bond builders when lightening are well-known, but knowing exactly how much to mix in your formula or whether or not it will cut down on developing times can lead to slower results. Instead, utilize a lightening powder already equipped with a bond builder. Wella Professionals BlondorPlex Multi Blonde Dust-Free Powder Lightener already contains a bond builder in its formula. Then, simply follow this application with WellaPlex No. 2 to finish the service and ensure bonds are stabilized.