There is no one size fits all perfect style for everyone. And, while long layers may look lovely on one client, a bob may look better on another. The most important aspect of coming up with a new style usually falls within the consultation and this season, with everyone falling for fringe – a consultation is key. Getting down to the nitty-gritty of your client's lifestyle, their hair texture, routines, and styling habits are key to ensuring they love their style on day two as much as they did on day one.
For some, getting bangs is quite the commitment. It falls somewhere between an ankle tattoo and switching your cell service. After witnessing celebrity after celebrity debuting said fringe on the Red Carpet, we're sure you've noticed an uptick in clients asking for a similar vibe. If they are eager to change up their look, bangs can be a great way to do so. Their face-framing effect can instantly transform any style and will go gangbusters with ponytails, braids and top knots we're sure to see this upcoming season. What is important to note is that: bangs are, in fact, not for everyone.
From differing hair textures to bone structures, we're detailing key factors that are important to discuss with clients prior to making the chop!
Straight & Sassy
If the hair is on the straighter side and generally easy to style, bangs are a great option! The only factor your client will be fighting is them falling too flat. To add volume prior to styling, apply Matrix Style Link Volume Fixer to strands prior to drying. This will offer them a little lift. Be sure to instruct clients to blow-dry bangs first, and then style the rest of the hair. If your bangs tend to have a life of their own, hold your blow dryer above your head and point the nozzle down while you brush your bangs from left to right to ensure they dry straight without kinks.
Another quick tip: If your hair gets oily fast, apply a tiny amount of Matrix Total Results Miracle Extender Dry Shampoo to clean strands to go longer in between washes.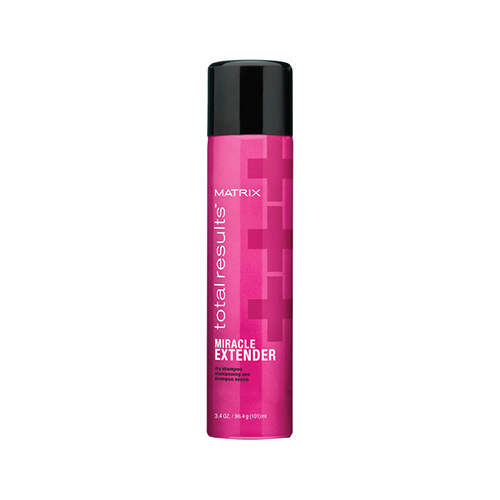 Manageable Waves + Curls
If the hair is slightly wavy/curly, your client can still work with it – they'll just require a bit more work. Prior to creating a fringe, discuss with them the constant maintenance they may need. You should also suggest to them the idea of curly bangs – this has been a welcomed trend as of late. If they still want to go ahead with the look, discuss a longer version with face-framing layers to go alongside it. The product will be key to keeping this style looking its best. Add Matrix Style Link Smooth Setter Smoothing Cream to your strands prior to blowdrying and then use a large round brush to get a straight finish.

The Curlier, The Better!
For clients that aren't naturally great candidates – you'll want to instruct them to keep their flat iron handy. While heavy texture and kinky curls can make a statement in their natural state, they can also make an amazing canvas straight fringe as well. Product and tool use will be key. Start in the shower with Biolage R.A.W. Nourishing Shampoo and Conditioner to ensure strands are in tiptop shape! Next, prep with Matrix Style Link Smooth Setter Smoothing Cream and blow dry straight. Follow up with a flat iron and then Matrix Style Link Style Fixer Finishing Spray to lock the style in place. Ready to try your hand at the curly bang trend? After cleansing, apply Style Link Air Dry Twisted Boho Curl Defining Cream and let them air dry!
---
For more updates, product releases and more from Matrix be sure to sign up for our newsletter HERE!