As the temperatures heat up, keeping your color in tip-top shape can feel like a near-impossible feat. From the sun to chlorine to dryness, there are an array of factors wreaking havoc on your color all season long. Keep reading to discover our top tips for maintaining your color during the summer months.
Tip #1
Stick with a color-safe shampoo and conditioner
This tip may sound obvious, but you'd be surprised at how many women skimp out on color-safe formulas. When searching for the right products, look for the words "sulfate-free" and "fade-resistant," which promise to clean strands without stripping your color and protect it from fading from the sun's harsh UVA and UVB rays.
Try: Redken Color Extend Magnetics Sulfate-Free Shampoo & Redken Color Extend Magnetics Conditioner
Tip #2
Cover up
If you do plan to be in the sun all day, try wearing a hat or a scarf during the sun's peak hours, from 10a.m-3p.m. Because the sun's rays are the strongest during that time, they can leave your hair looking dull, brassy or discolored.
Tip #3
Protect hair before swimming
Chlorine and hair color do not get along. Always rinse your hair with fresh water before jumping in the pool. When your strands are wet, they are less absorbent, meaning they are less likely to absorb the color-evading chlorine found in pool water. 
Tip #4
Oil up
Oil is crucial during the summer months, especially when it comes to protecting your locks. Apply Diamond Oil to freshly rinsed strands before jumping in the pool to protect your hair from chlorine, apply a small amount of it to your scalp and ends to protect it from the sun, and apply it before swimming in the ocean to prevent saltwater from leaving your hair looking dull and dry.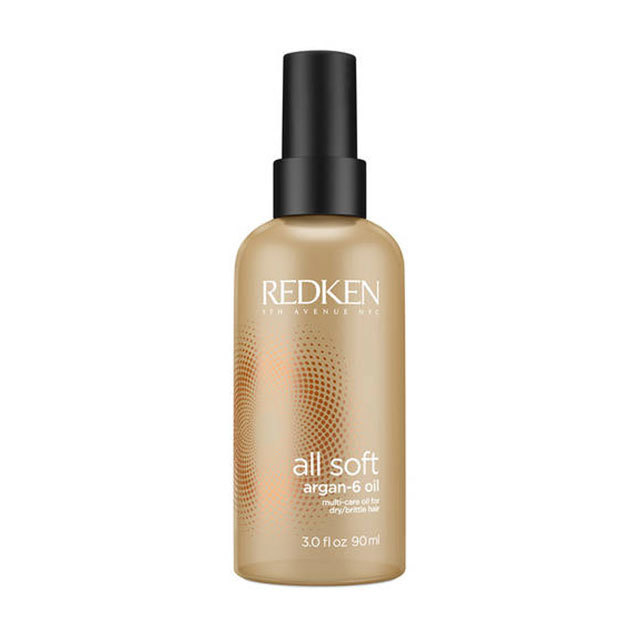 Tip #5
Preserve your color with deep conditioner
To ensure your color maintains its brilliance and shine during scorching-hot weather, use a color-safe hair mask at least once a week. Look for a sulfate-free formula that not only strengthens the hair, but also boosts the color and restores shine. 
Try: Color Extend Magnetics Mega Mask

---
For even more hair tips and tricks and follow @Redken on social media for the latest updates!