Summer is the best: The days are longer, the weather is warmer and you can spend all day lounging around in front of the A/C or at the pool with zero judgment. Unfortunately, like most things in life, the season always comes to an end—leaving you with the not-so-cute side effects of those lazy summer days: dry, weak and sun-damaged strands. Keep reading to discover five ways to revive your post-summer locks.
Tip #1: Swap your regular conditioner for a deep conditioning treatment
Chances are, the blazing summer temps wreaked havoc on your strands. A deep conditioner is key to breathing new life into dry, lifeless hair. The KEVIN.MURPHY RE.STORE repairing cleansing treatment removes build-up as it restores elasticity, strength and moisture, thanks to the formula's hydrolyzed pea protein complex. For fast results, use it at least 1-2 times a week.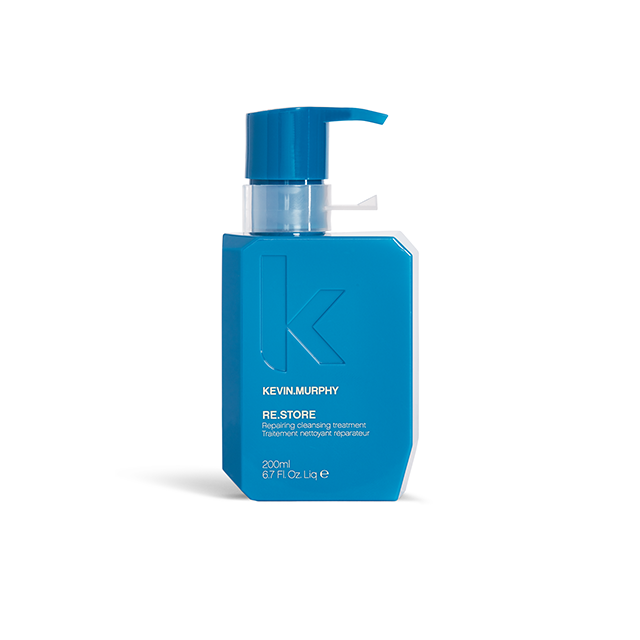 Tip #2: Lock in hydration
A leave-in treatment essentially "seals" in moisture, leaving strands softer, stronger and more manageable. Our favorite? The Kevin.Murphy Leave-In.Repair treatment. Formulated with the same hydrolyzed pea protein complex found in the KEVIN.MURPHY LEAVE-IN.REPAIR deep conditioning treatment, this powerhouse product repairs split ends and prevents breakage as it nourishes and strengthens your locks.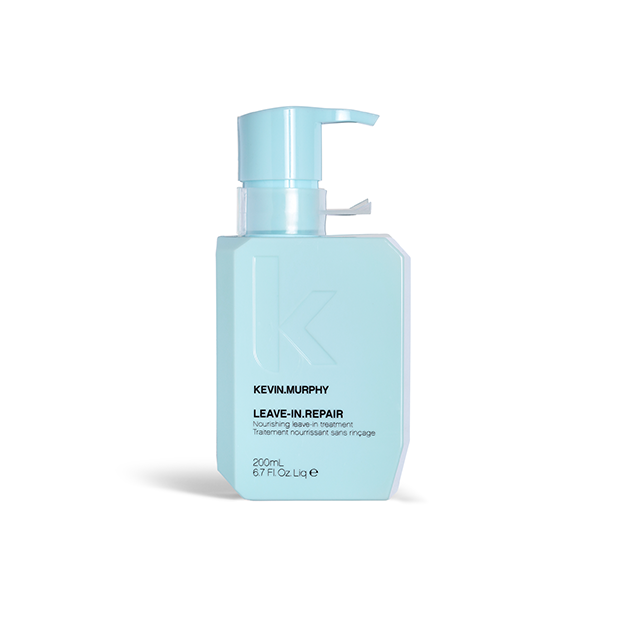 Tip #3: Lay off the heat
Warmer weather may give you a gorgeous glow, but the sun's harmful UV rays can leave your hair weak, brittle and prone to breakage. To help your strands recover from the summer temps, take a break from hot tools. Aim to limit heat-styling to 1-2 times a week at most—we promise, your strands will thank you.
Tip #4: Eat (and drink) your way to healthy hair
We tend to indulge a little more during the summer months, whether it's a decadent ice cream sundae to help us cool off or a few too many potato chips at a BBQ with friends. Concentrate on incorporating more fruits, leafy greens and iron-, vitamin A-  and vitamin C-rich veggies into your diet. Another must? Make sure you're drinking at least 8-10 glasses of water a day to maintain your hair's softness and kickstart growth.
Tip #5: Opt for loose ponytails or buns
If you've been rocking a tight, sleek bun or a high ponytail on a regular basis in an attempt to stay cool on those scorching-hot days, your hair may be on the fragile side. To take the stress off your strands, stick with a loose ponytail or bun and always use a scrunchie or a no-tug hair elastic to prevent breakage and get your hair back to optimal health.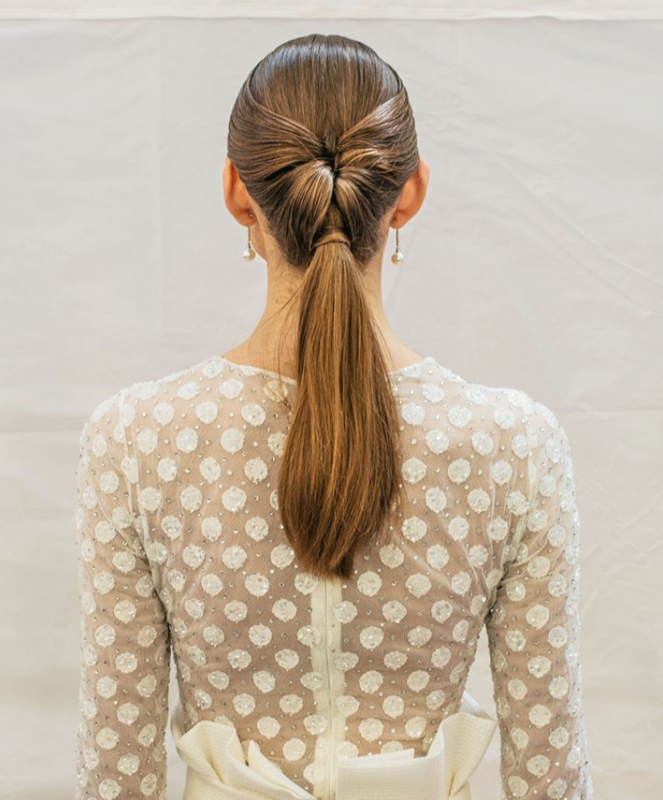 ---
For fashion-forward colour & style inspiration be sure to visit us on Instagram, Facebook, Twitter, and Bangstyle