From prom to graduation and the start of wedding season, around this time of year it is ideal to have a few styles up your sleeve. In addition to the return up traditional styling, we'll also see an increase in the use of accessories this year. "This spring, you can't go wrong with a staple metal piece. Gold is a hot hue for this coming season and is sticking around for a while," explains Cindy Duplantis, Sam Villa Ambassador, Redken Artist and Celebrity Stylist for Chatters Salon @cindyduplantis. She happens to know a thing or two about hair accessories, she owns Duplantis Hair Official – an accessory line for all things hair.
"Wearing hair half up all the time can get a little boring, try this unique twist by gathering it to the side and adding a clip," she says. Keep reading for steps to get the look and check out the demo below!
Half Up Side Ponytail with a Touch of Gold
Create volume by sectioning out a horseshoe section at the top of the head.
With Sam Villa Signature Series Professional Curling Iron 1 ½", take a 1 ½" slice, making sure to curl away from the face and that root is pointed straight up to get lift. For maximum volume, spray in a texture powder like Redken Powder Grip 03. Repeat until entire horseshoe section is complete. Clip and let cool.
Curl the remaining hair on the head loosely with the curling iron.
Let down top section when cool, then gently rake hair to the back of head and create a side part. Brush back the hair that is under the parting and over the ear. Once hair is in the back create a part in the center of neck and hold this section in one hand.
With other hand, create a section from behind the other ear and connect with other hand and section of hair.
Slide in the crinkle gold clip to hold. The clip should be on an angle to give a unique look.
Keep remaining hair over the shoulder and use curling iron to create extra curls and movement.
Shop The Look:
Sam Villa Signature Series Professional Curling Iron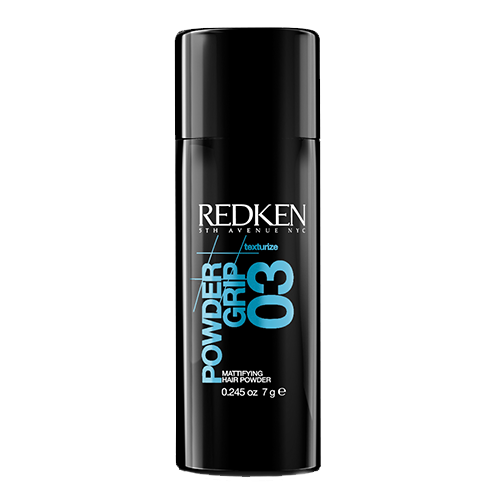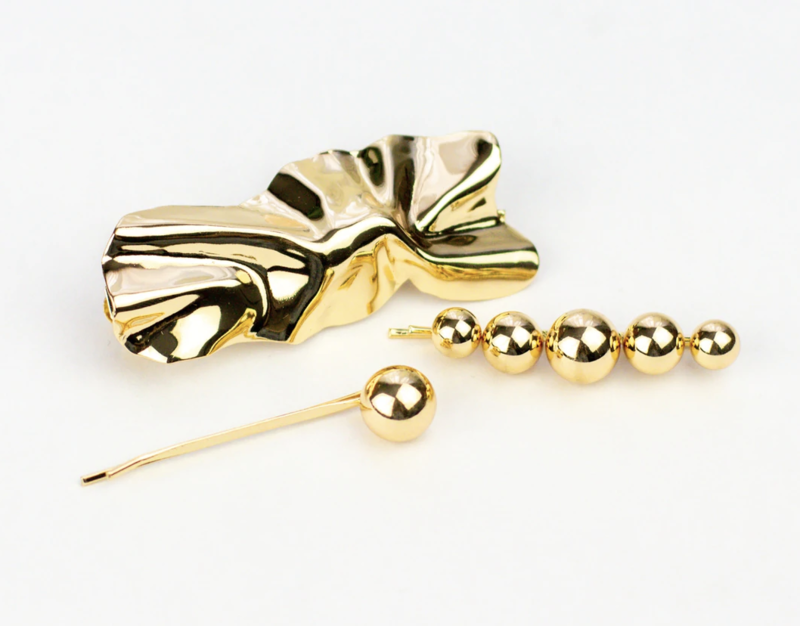 Tune in weekly to learn more valuable information from Sam Villa and team here. Including "Mannequin Mondays," "Transformation Tuesdays," and "Wellness Wednesdays" on Facebook @SamVillaPros and YouTube @SamVillaHair. Quarterly "Show Must Go On" events can also be accessed on the same channels for FREE!