Halo highlights a.k.a face-framing highlights are the hit color trend we'll see this fall and well into 2023. The look can be achieved on any hair color or hair type and offers a low-maintenance solution for anyone looking for a subtle glow-up. Whether you regularly get root touch-ups or opt for the occasional gloss, halo highlights are the perfect add-on service to create impact without a lot of upkeep.
What Are Halo Highlights?

Halo highlights are a specific placement of highlights that create lightness around the face. They have also been known as face-framing highlights or ring highlights as they concentrate on lightening only the face while leaving the rest of your hair in a natural or darker tone.
How Are They Different from The Money-Piece Trend?

Halo highlights are concentrated around the face frame however they are more subtle than a traditional money-piece. The money-piece hair color trend is all about creating a thick, heavy, bold look by utilizing only a few distinct pieces. Halo highlights differ from the money-piece trend because of their diffuse nature. Additionally, halo highlights are only a few shades lighter than your natural or base tone to create a lived-in healthy glow, versus the bold, high contrast look a money-piece creates.
How To Get The Look:
Your stylist can achieve the look by either using a balayage or foil technique to lighten subtle areas around the face. For best results, you should only be highlighted a few shades lighter than your base shade and a gloss should be used to blend and tone any transitions. Redken Flashlift Bonder Inside is the ideal lightener to get quick results without compromising the integrity of the hair.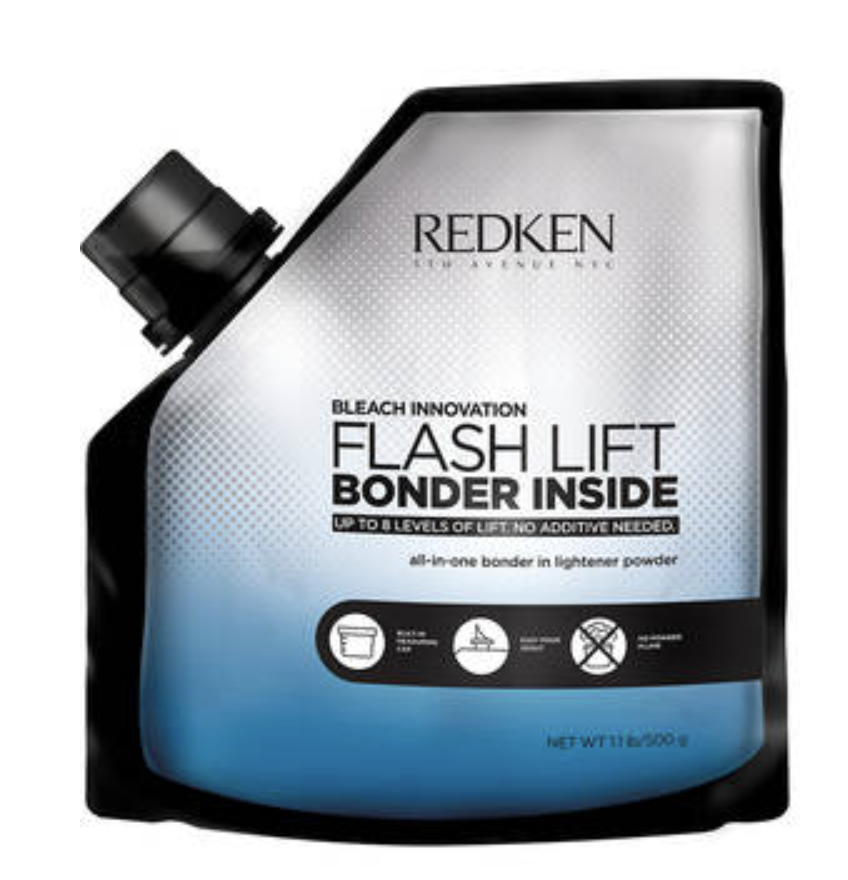 What Does Upkeep Look Like?
Redken Shades EQ Bonder Inside is the ideal service to accompany halo highlights. Adding this gloss is a must right after lifting to balance the pH, add impeccable shine and bond-building technology to strengthen sensitized hair. To keep color looking its best, a Redken Shades EQ Bonder Inside gloss should be applied every few weeks to maintain tone and add strength and shine.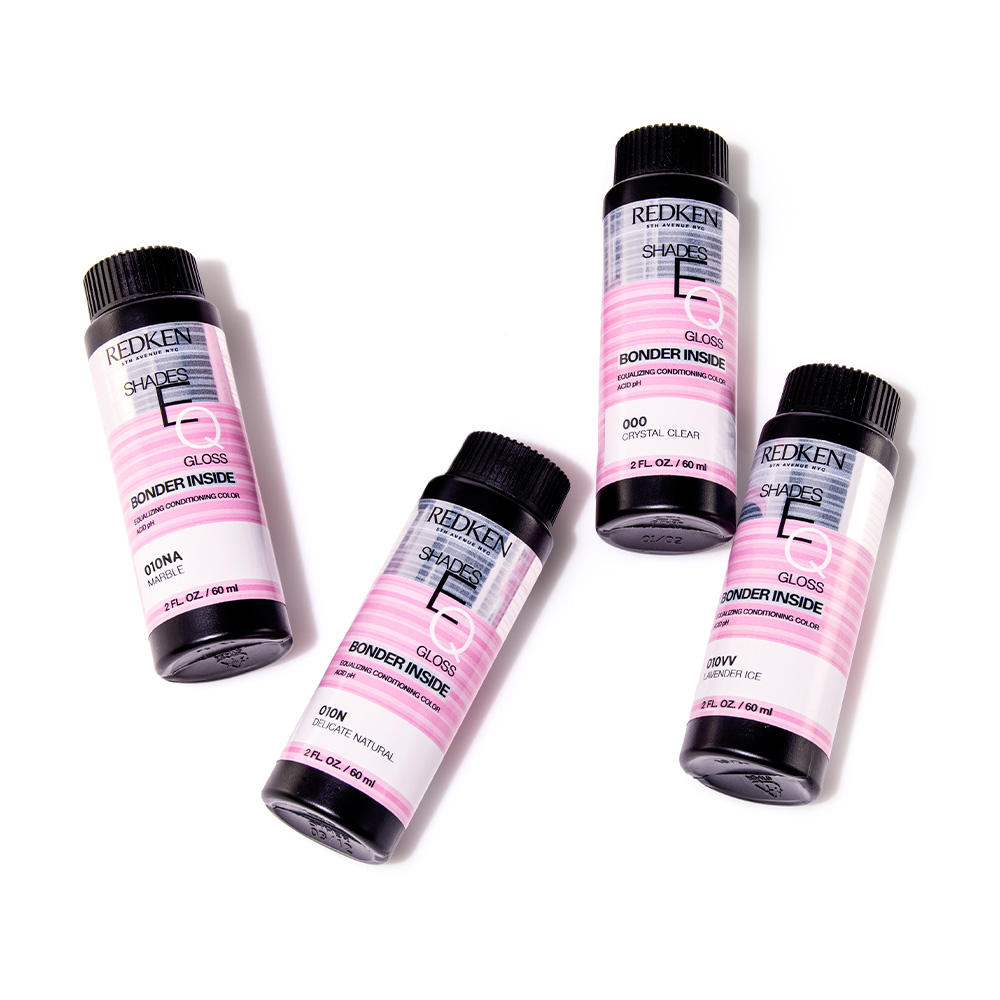 Caring For Halo Highlights At Home
Anytime you color your hair, adding Redken Acidic Bonding Concentrate to your care routine is a must.
Acidic Bonding Concentrate Intensive Treatment — A pre-shampoo treatment and the first step in the Acidic Bonding Concentrate Regimen. Utilize this treatment to provide 14x smoother hair* and 63% less breakage* while reinforcing weakened bonds.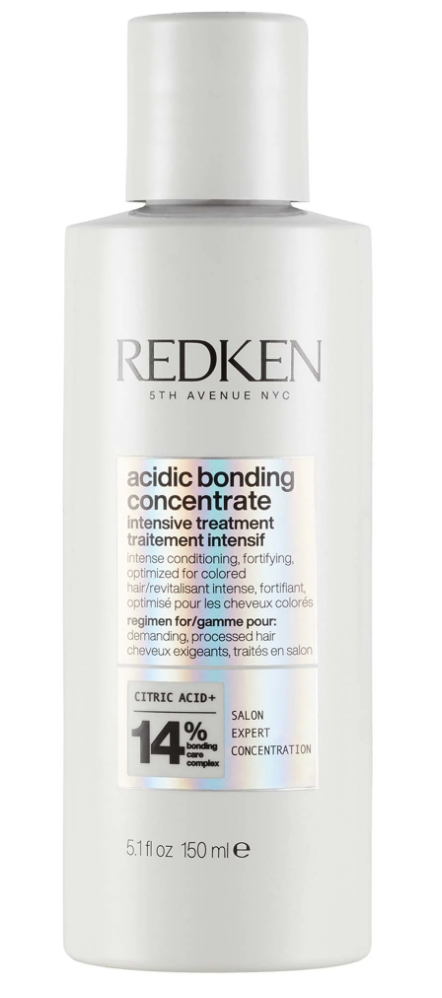 Acidic Bonding Concentrate Shampoo + Conditioner — This luxurious duo strengthens, repairs, and conditions to combat color fade and breakage with Citric Acid. By regulating the pH of hair with 56% less breakage, 82% less visible split ends, and 11x smoother hair, this system is ideal to ensure healthy results.
Acidic Bonding Concentrate Acidic Perfecting Leave-In Treatment — Reinforce weak bonds and prevent breakage while also providing heat protection up to 450 degrees. This leave-in defends against environmental stressors while combating frizz and adding shine.