Extensions have the ability to add length, volume and color where clients need it most. They are ideal for daily use or special events and can really add to the finished look. "My goal is to bring the reality back to extensions, which is why Alexander Extension Studio Natural Raw Extensions are here!" explains Al Campbell, Sam Villa Ambassador and owner of D Alexander Studios @al_alexander. When it comes to blending extensions it's extremely important to ensure that the natural hair matches the consistency and fall of extensions. More specifically, when the extensions are smooth. This is why Campbell is offering his top 5 tips for a seamless blend to make extensions look extremely natural with a flawless finish.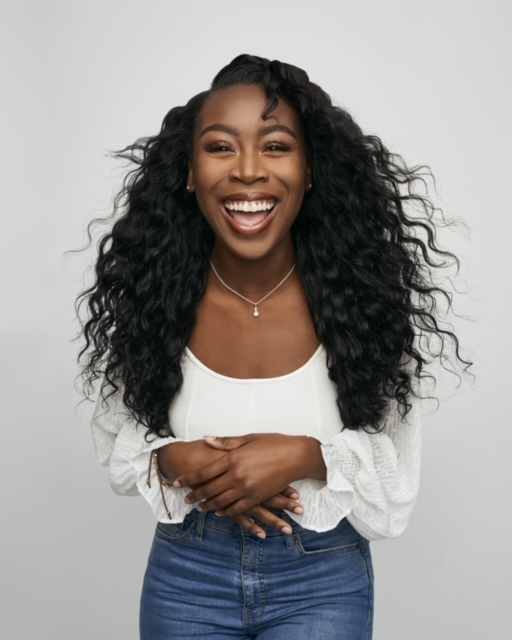 How To Make Extensions Blend Naturally
1. Prep: Apply Mizani 25 Miracle Milk as a detangler and heat protectant and use a Sam Villa Signature Series Paddle Brush, held vertically, to remove any tangles. Holding the brush vertically allows detangling without pressure or breakage.
2. Natural Hair: Working in sections for control, use a paddle brush, horizontally now for maximum tension, to smooth hair and trail a Sam Villa Light Professional Ionic Blow Dryer behind the brush. Start at the base to ensure hair is dry and work towards the mid strand and ends.
3. Leave Out: Focusing on the leave-out portions of natural hair that cover the extensions for a more "real" finish, use a Sam Villa Signature Series 9 Row Finishing Brush to directionally blow dry hair with a good amount of tension to smooth. Focus on the parting to collapse all the strands together for good blending.
4. Smooth: The super even heat distribution and safe iron temp (highest setting of 430° F) of the Sam Villa Sleekr Professional Straightening Iron makes it ideal for smoothing. Smooth the natural hair in the leave-out sections and perimeter. If hair is highly textured, use a tail comb to comb chase (mount comb in the section and travel from base to ends with the iron closed, followed by the comb) to ensure that the texture is completely smooth. This creates a smooth finish and shine matching the smooth consistency of the extensions.
5. Style: At this point the natural hair and extensions are blended and can be styled in any way. Wearing super smooth sleek styles with extensions is the true test of a seamless blend. Complimenting with waves/curls or braiding/knots adds another layer of blending and realism. Either way, the fullness and length with improve the look and feel of any style and finishing with Mizani Press Thermal Smoothing Raincoat Styling Cream will control flyaways and lock out humidity.
"Products and tools set you up for success and choosing the right ones that support the professional perspective are key, especially when blending extensions," adds Campbell.
Shop The Tools:
Sam Villa Signature Series Paddle Brush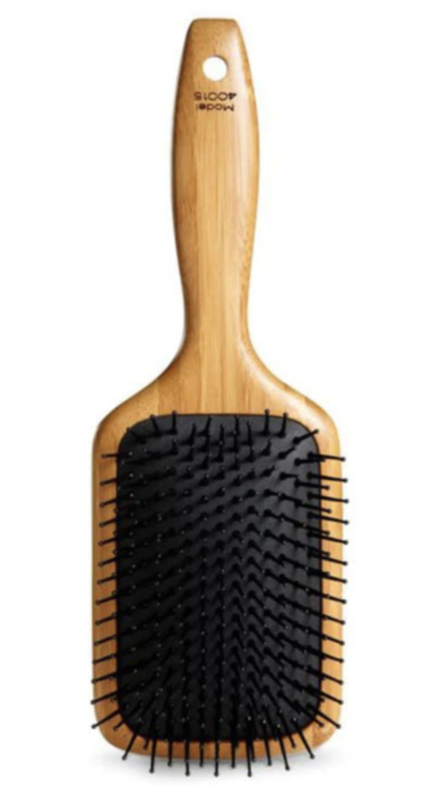 Sam Villa Light Professional Ionic Blow Dryer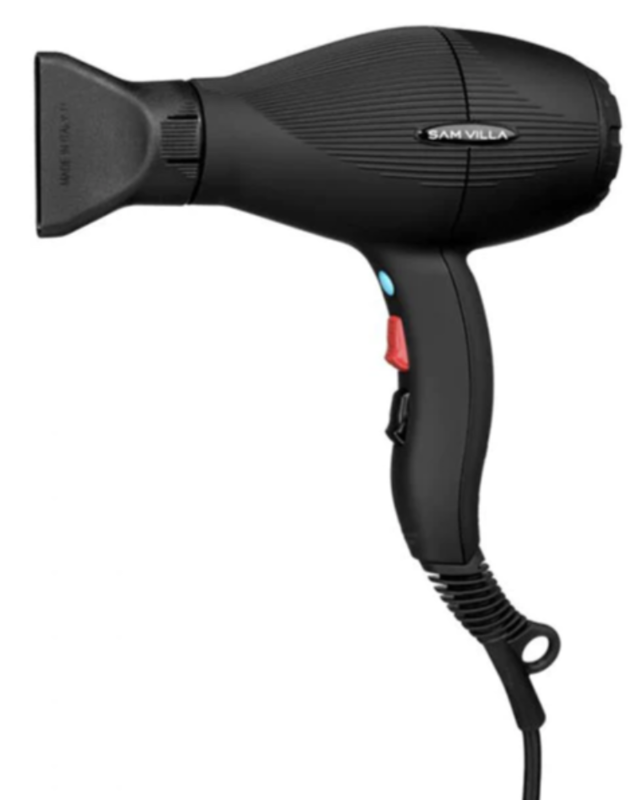 Sam Villa Sleekr Professional Straightening Iron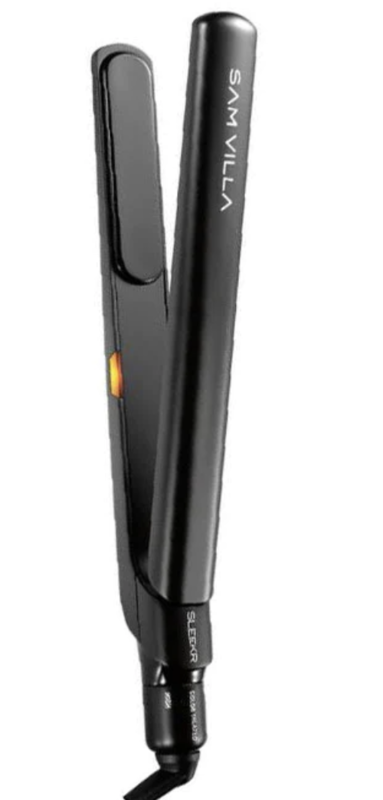 Credits: Courtesy of Al Campbell
Note: Alexander Extension Studio Natural Raw Extensions website launch: August 2022
Tune in weekly to learn more valuable information from Sam Villa and team here.