Whether you're platinum blonde, honey bronde or flirting with peach pastels, blonde hair care requires extra upkeep between salon visits. From planning your next shade to keeping your current one looking fresh, we've got a few tips and tricks to keep blondes of any hue healthy.
The top hair color tips for blondes
Schedule regular appointments
To create and maintain a healthy blonde, sometimes slow and steady is the best option, so it might take a few highlight appointments to get your blonde ready for summer. As you develop a plan with your stylist, understand how many appointments it will take and what the in-between upkeep looks like. This usually includes regular glossing treatments and root touch-ups every few weeks.
Turn down the temps
From water to styling, heat can be detrimental to blonde hair color. Often causing it to become brittle and lose its luster. Turning down your hot water helps keep your cuticle closed to avoid the dreaded hair color fade. This, coupled with adding heat protectants to your style routine, can help elongate your color.
Switch to products formulated for blonde hair
If you're already using a color-safe shampoo and conditioner formula, you're ahead of the curve. However, if you want to refresh and rejuvenate your blonde tone, invest in blonde-specific care products. Our top recommendation? Blonde Savior!
Keune Care Blonde Savior line was designed for compromised, decolorized hair and is ideal for repairing hair from the inner cortex to achieve healthier over time. This range includes a Shampoo, Mask, and Leave-In to treat, protect and refresh blonde hair from start to finish. *Blonde Savior Shampoo, Mask, and Leave-In erase 64% of damage from bleaching*, lead to 96% less breakage**, and 7x stronger hair**.
A sulfate-free shampoo with glycolic acid and creatine to gently cleanse as it strengthens.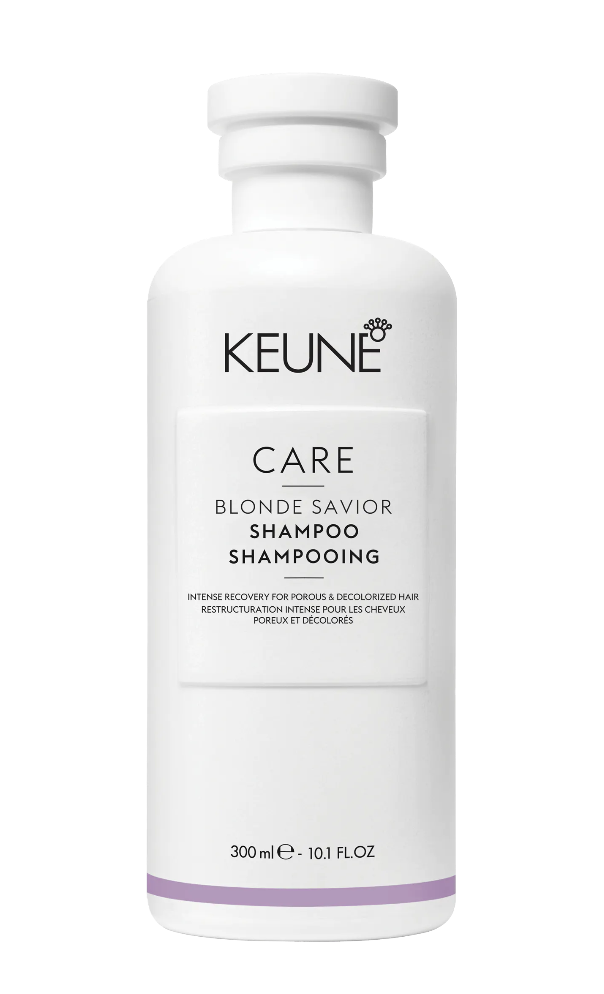 An intensive hair mask for strong, hydrated hair.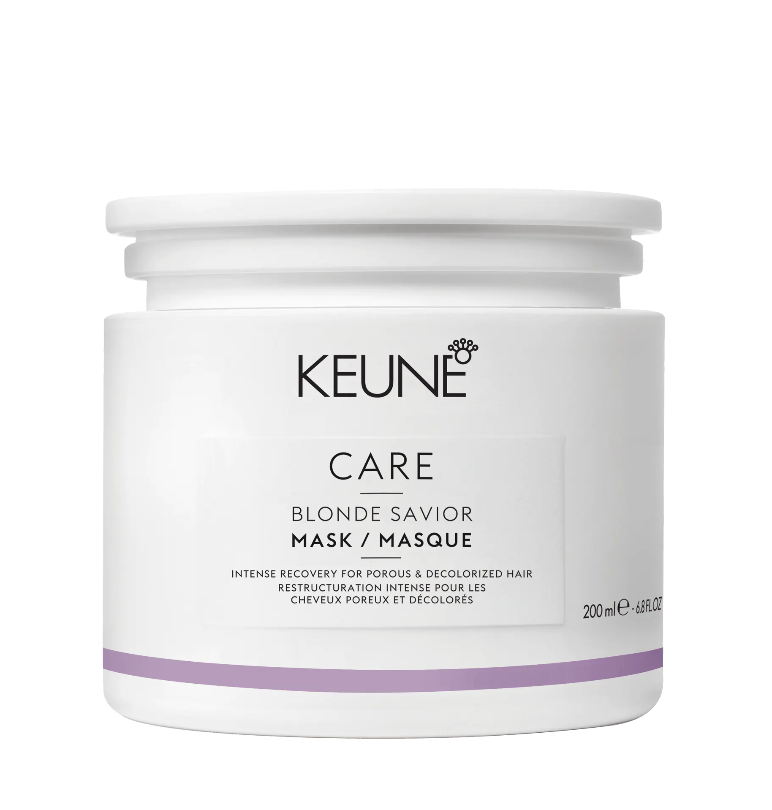 A leave-in conditioning treatment that coats the outer hair fibers for lustrous, easily stylable hair and heat protection up to 446°F.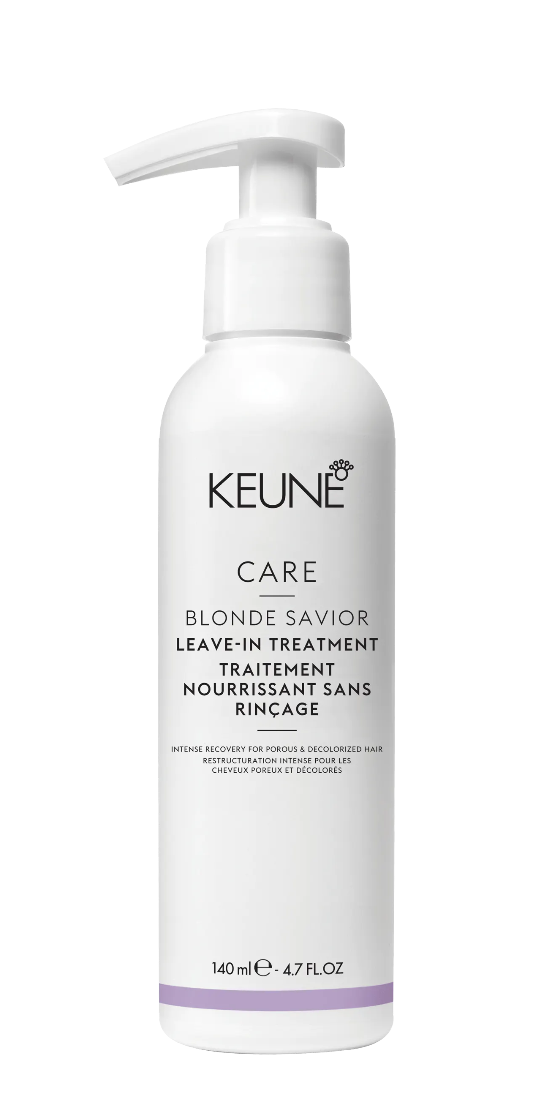 Get a water filter for your shower
If you've tried all the above and your hair is still lacking, your water might be the culprit. Depending on where you live, different minerals in your water can cause dryness, dehydration, and build-up. All of which can cause hair to become frizzy and dull. Installing a hard water filter can reduce this to give you softer, silkier, more vibrant hair.
* Instrumental test after 7x Blonde Savior routine application
** Instrumental test after 1x Blonde Savior routine application